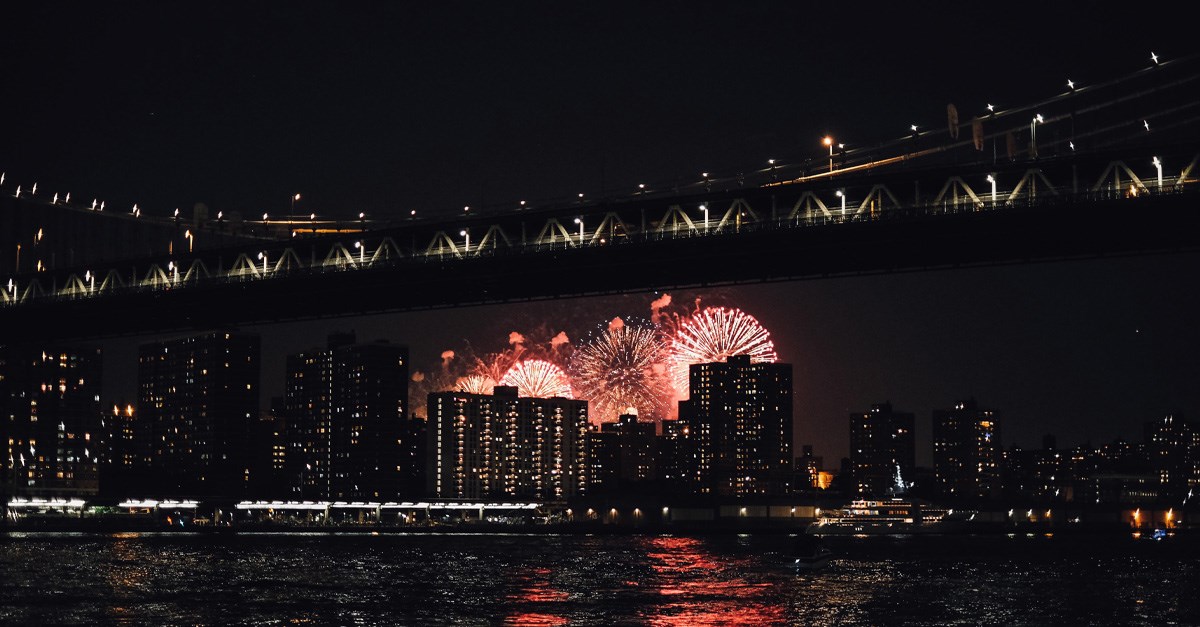 We're closing the book on another year and decade and stepping into a world of new possibilities. Ultra-thin OLEDs, autonomous vehicles, flying cars, quantum computers, and even microchipped brains are becoming common. Sure, 2020 is an arbitrary milestone, but human achievements entering the new year certainly make you feel like you're stepping into the future. It's time to consider closing out those old habits that are holding you back in life.
As the clock strikes midnight this New Year's Eve, focus on 2020 resolutions that form a clear path forward into your own future. Whether that means a career change, relocation, or kicking a bad habit, everyone can use a little improvement.
There's no better time than the new year to introduce the world to the new, improved you.
Make These Your 2020 Career Resolutions for a Better You
Cultures around the world ring in the new year in a slightly different, yet still fun, way. Fireworks and/or gunfire are common in places like China, Thailand, and North America, where loud party favors are also brought out to mark the occasion. Many cultures eat lucky foods, such as black-eyed peas and pork in the Southern U.S., 12 grapes in Spain, rice in India and Pakistan, and whipped cream in Switzerland.
The Times Square world-renowned spectacle of dropping a Waterford Crystal New Year's Eve Ball on New Year's Eve began in 1907 and was only ever missed during wartime efforts to preserve resources in 1942 and 1943. Called a "time ball," the tradition originated in 1833 atop England's Royal Observatory in Greenwich, but NYC added that flair that's mimicked in local celebrations around the world.
Perhaps the most time-honored tradition is to begin a new year at the stroke of midnight by making 2020 resolutions as the crowd sings the Scottish song "Auld Lang Syne." Here are some resolutions to get you started down the path to a new year, new you. If you can keep just one, you'll become a better person.
1. Be More Productive with a Career Change
The U.S. Department of Labor's Bureau of Labor Statistics'  latest estimates show you'll work an average of 12.3 jobs over your lifetime. Whether you're looking to earn a promotion, career pivot through an internal transfer, or make a career change to an entirely new profession, Kensington has solutions that adapt to the modern workforce, so you'll be more productive.
Experts agree that using multiple monitors makes you more productive, but that's not easy with a laptop. Kensington universal docks can unlock desktop power in any mobile device. It doesn't matter if you're working from home, hot desking, hoteling, or in the office, these powerful docks will keep you outperforming your peers to secure your dream career.
If you're using a Thunderbolt 3-enabled device, the LD5400T Dock with K-Fob™ Smart Lock offers dual-4k video (or a jaw-dropping 5K on a single monitor), cross-platform compatibility, four USB 3.0 ports, wired Ethernet, and two Thunderbolt 3 ports that support daisy-chaining up to five more devices.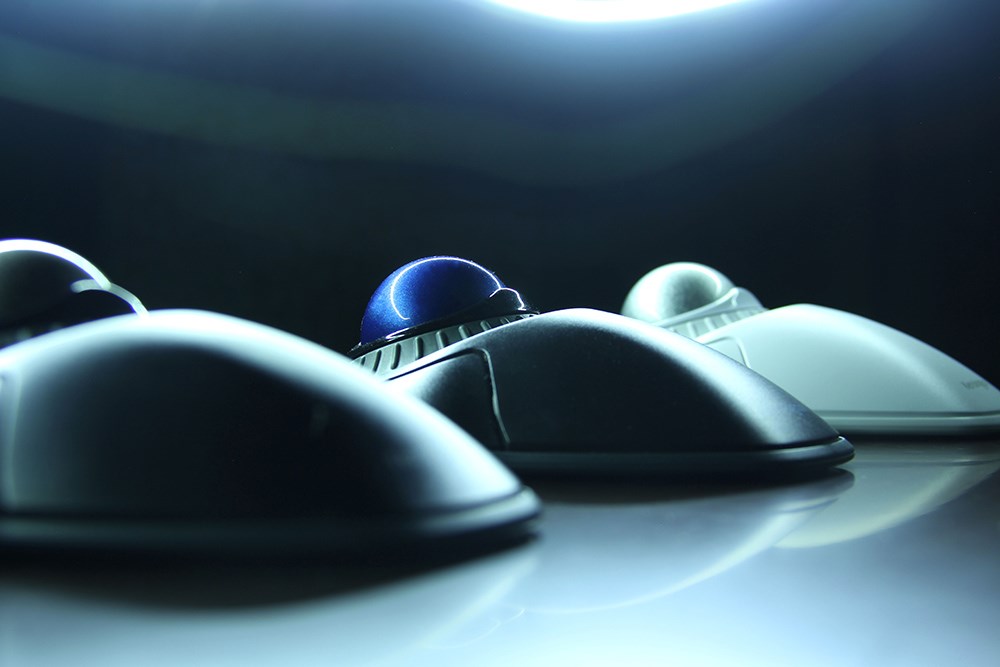 The SD4750 Dock offers much of the same capability for USB-C and USB 3.0 devices, including dual 4K and five USB 3.1 ports. Upgrade your mouse to a Kensington trackball, like the award-winning Orbit® Trackball with Scroll Ring to unlock new galaxies of productivity across all your monitors. Nobody will be able to stop this hyper-productive new year, new you.
2. Increase Technical Knowledge for a Career Pivot
A deep and well-rounded knowledge of computers is a necessity in tomorrow's job market. The BLS Occupational Outlook Handbook projects computer-related job growth of 12 percent from 2018 to 2028. Pew Research shows most people (82%) believe robots and computers will do most work currently done by humans, so you'll soon become obsolete if you don't evolve.
Kensington believes in the importance of STEM, and we work with tech journalists influencers, YouTubers, and bloggers to showcase the latest in technology throughout the year. You can find tech and gadget reviews from Windows Central, The Verge, PCWorld, Apple World, Gadget Guy, and Chris Voss across our site.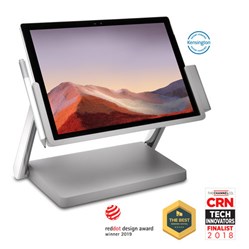 These tech experts can walk you through any of the latest technologies in an approachable way that makes you the go-to technology expert on your team. Our expert researchers also occasionally release whitepapers that dig into the numbers behind technologies and how they affect people and businesses.
By familiarizing yourself with the comprehensive guides and documentation around our site and our affiliates, you'll future-proof yourself with valuable insight into the direction of technological innovation.
3. Get in Better Shape Through Ergonomics
According to a New Year's 2018 poll from YouGov, the most common New Year's resolutions all revolve around getting in better shape. From diet to exercise and self-care, it's clear that a healthy lifestyle is on everyone's mind for 2020 resolutions. Kensington has always cared about wellness, whether in the workplace or at home.
Fitness doesn't have to involve an expensive gym membership or equipment – simple calisthenics, yoga, and tai chi are great ways to get started toward with a new year, new you. Kensington's SmartFit® system ensures your workstation has ergonomics tailored to your personal wellness needs. Color-coded charts are built into our ergonomic solutions to provide the perfect fit for your body measurements.
The SmartFit® Sit/Stand Desk and SmartFit® Sit/Stand Workstation use pneumatic lifts and functional design to manage cables and keep your keyboard, mouse, monitor, and laptop at the right height for you to maintain perfect posture. You can even add a breath of fresh air to your ergonomics with the FreshView™ Wellness Monitor Stand with Air Purifier. Versions are also available for heating and cooling.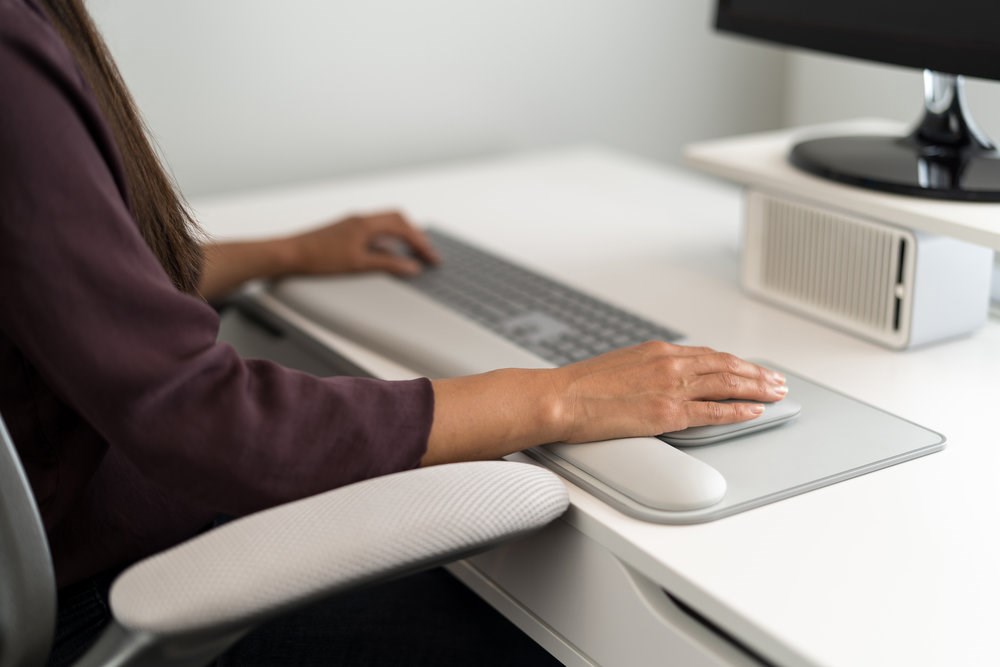 Our wide selection of mouse pads and wrist rests provide comfort during long work hours, while the SmartFit® Conform™ Back Rest and HalfBack® Pad support your back through all the heavy lifting you do carrying your coworkers. The SoleMate™ Comfort Footrest with SmartFit® System eliminates strain at your feet so you have full head-to-toe ergonomics throughout the day.
Making resolutions is only half the battle. Sticking to them requires fortitude.
Feed Your 'New Year, New You' Mentality
The key to making your 2020 resolutions work is the discipline to stick to them. A study by U.S. News & World Report shows 80% of New Year's resolutions fail by February. Psychology Today points out that this is caused by a variety of reasons that are ultimately in your head.
The American Psychological Association recommends starting small and changing one behavior at a time. Take things step-by-step and involve your support circle. Meaningful life changes are never easy, but you can accomplish it with the right tools in place.
Contact a Kensington support specialist today to learn how we can spread the new year, new you mentality throughout your workplace and inner circle.