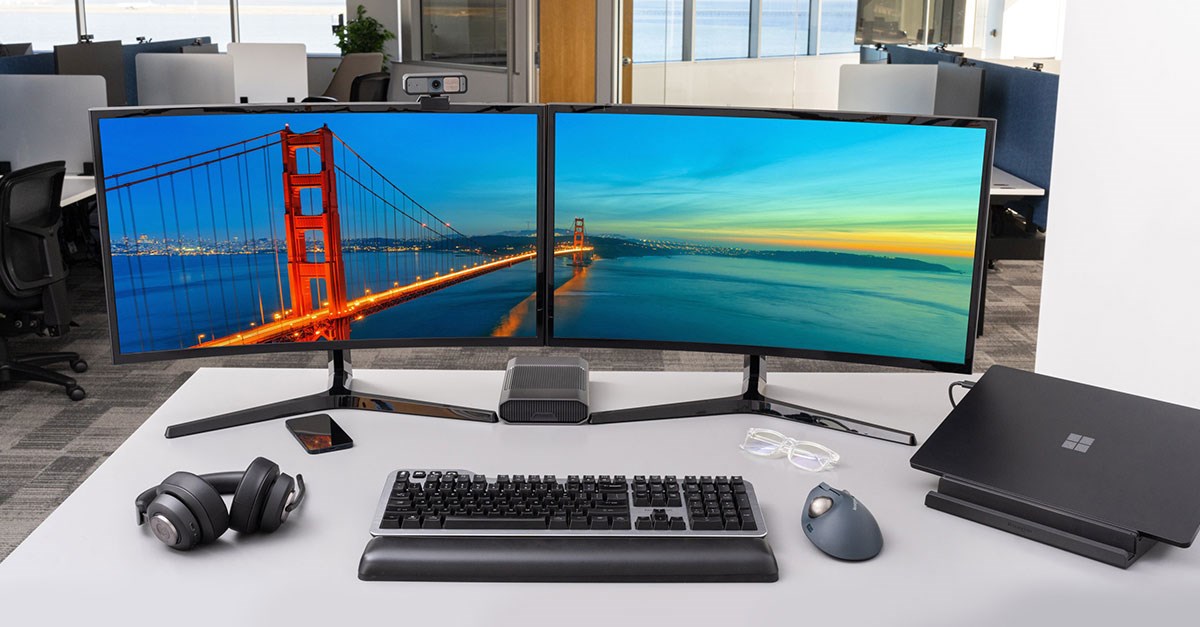 For many professionals, not a single day goes by without using video conferencing. Remote work is at the center of the modern workplace. But in order for people to work while communicating like a pro, effortless video conferencing solutions must be used as the bridge to connect everyone.
Productivity and communications are two of the biggest benefits of video conferencing. Professionals can connect in real-time regardless of where they are located. People can collaborate using a variety of visual tools to empower them to work more productively. Video conferencing is the perfect blend for the remote and hybrid workplace.
But in order to make the process effortless, Professional Video Conferencing solutions are available for working in the office or on the go.
Benefits of Professional Video Conferencing Solutions
Video conferencing offers a variety of benefits for the modern workplace. Here are three reasons why it's such a powerful tool:
1. Seamless remote collaboration
Scheduling meetings is flexible and less costly. You no longer have to worry about travel. In minutes, people can connect and collaborate in real-time all over the world. They can easily work on projects virtually face-to-face to streamline workflows.
2. Enhanced communication and engagement
Communications can be effortless. Cloud platforms give people the ability to use personal devices such as smartphones and laptops. It makes it easy to collaborate with an entire group.
Participants can share screens, use a virtual whiteboard, exchange files, comment in chat, and much more to enhance communication and make the meeting more engaging.
3. Increased efficiency and productivity
Distance, time, and travel costs are no longer limitations which makes scheduling meetings more efficient. Virtual face-to-face meetings can also be more engaging and interactive to boost productivity, especially in a group. Better decisions can be made in a real-time environment.
Key Features to Look for in Video Conferencing Solutions
Feeling confident on video is life changing. Look for video conferencing solutions that provide professional-grade quality. They should effortlessly work together and easily be personalized in one click. The easier the process, the easier it is to use the tools consistently, and the better the experience.
Video and Audio Quality
A professional webcam is well worth the investment along with a good light source. Look for video solutions with a high resolution of 4K or 1080p, auto focus, flexible mounting, and seamless compatibility like the Kensington W2050 Pro 1080p Auto Focus Webcam and L1000 Bicolor Ring Light. Audio quality is even more important in communicating and collaborating. Be sure to look for options that include noise-cancelling, in-line controls, comfortable earcups, rotatable microphones, wireless options, and excellent sound quality. Kensington offers both wired and wireless headsets.
The Latest technology
Video conferencing has transformed into an experiential event far more than speakers, slides, and chat. It involves networking, gaming, interactive surveys, breakout rooms, and entertainment to name a few. Kensington offers a line of Professional Video Conferencing solutions that can grow with the latest trends and technologies.
Integration with Productivity Tools
To enhance productivity and collaboration, conferencing platforms can be integrated with productivity tools. Project management software can track workflows and sync meeting notes. Document sharing platforms enable easy access to relevant files and documents. Integrations like these create a streamlined experience.
Customization
Webcams and keyboards should adjust to the needs of the user through software that's simple to use. Kensington Konnect™ for Webcams and Keyboards provides intuitive options from positioning to video filters and controls for video conferencing. Customizing the setup enables professionals to look good in any environment.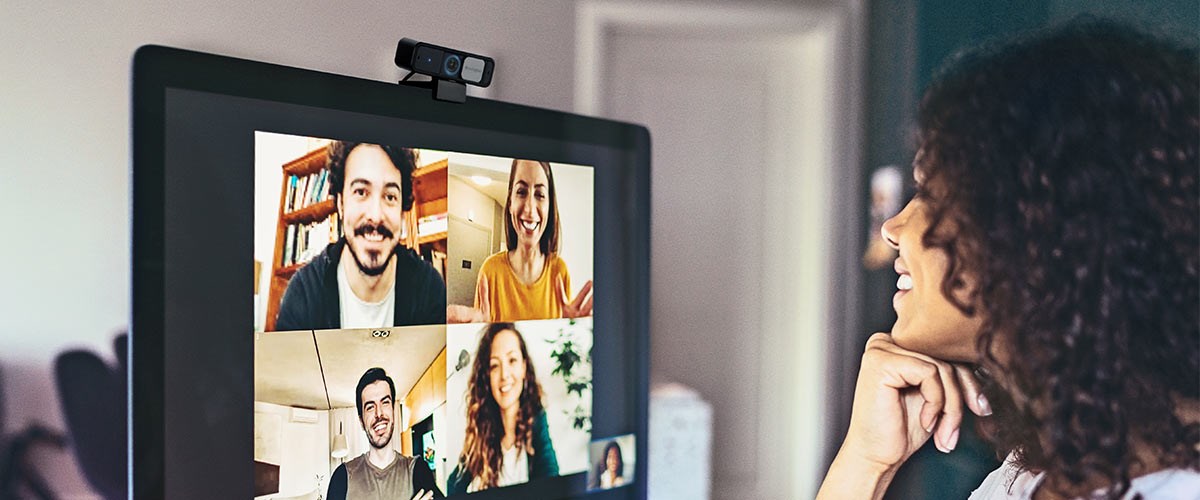 Best Practices for Professional Video Conferencing
There is much more to video conferencing than turning on the camera. Feeling a lack of confidence on video can hold people back. Distractions can cause everyone to miss the message. Not having the right tools can strip away confidence and add to distractions. Investing in advanced technologies can be a life-changing experience for everyone.
Looking Great
People are more confident when they look their best. It takes preparation to get it right. Investing in a quality webcam with a secure mount can give a cleaner image with more details. But without a proper light source, the video quality can still suffer. Appropriate lighting is essential. Another thing to consider is the angle of the webcam. Place it at eye level to avoid distortions.

Look for Kensington's Webcam Series with an L1000 Bicolor Ring Light with Webcam Mount. This is a combination that quickly enhances the way a person looks on videoconference calls.

Sounding Great
While having good image quality is important, the sound is vital. If people can't clearly hear the speakers, they'll miss the message. It can be easy to pick up distracting sounds such as other voices, traffic, and even the clicks of a keyboard. Noise matters.
That's why using the latest audio technology is vital for video conferencing. Kensington offers a line of Professional Video Conferencing products to solve these audio distractions. It's a simple plug-and-play solution for a range of applications and operating systems.
Connecting with a Quiet and Customized Keyboard
Keyboards should act as the control station for video conferencing. The latest keyboard technologies must address things like turning off cameras and quick access to muting microphones. As well, ergonomic designs and compact versions can tailor the user experience.

The Kensington MK7500F QuietType™ Pro Silent Mechanical Keyboard was designed for professionals in the modern workplace. Options like responsive keys and quiet typing can boost productivity and while minimize distractions.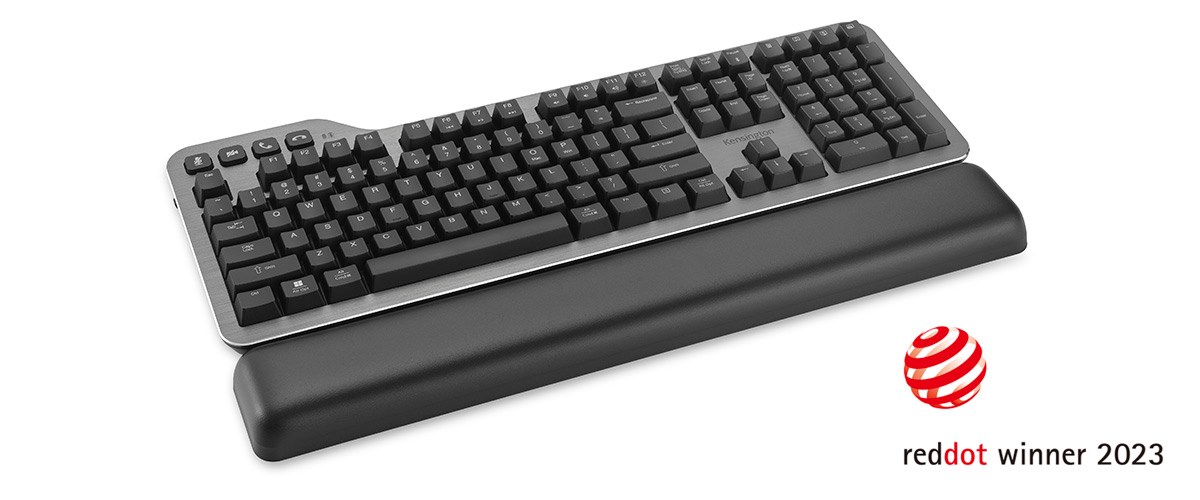 Conclusion
In conclusion, effortless video conferencing solutions are essential for people to communicate like a pro as they work remotely. It's not about adapting to the modern workplace. It's about creating a new experience. Professionals can work more productively and communicate effectively as they collaborate in real-time using the latest, professional-grade quality tools and technologies for video conferencing.

Shop Kensington's Professional Video Conferencing Solutions