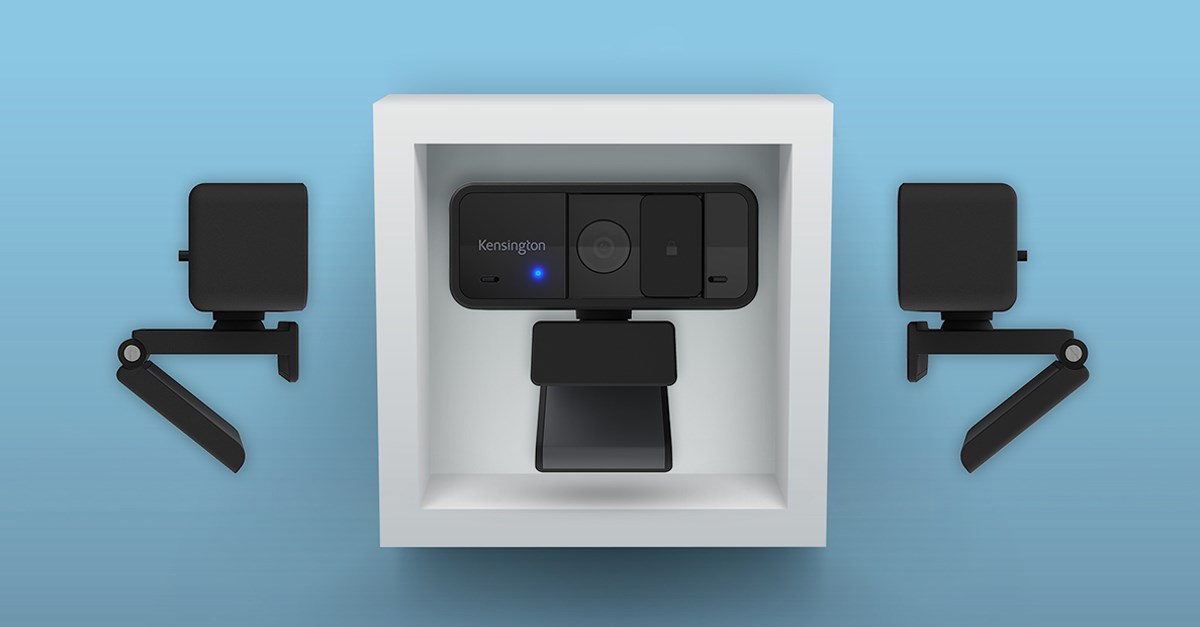 LONDON, England – July 12th, 2022 – Kensington®, the worldwide leader of desktop computing and mobility solutions for IT, business, and home office professionals and The Professionals' Choice, today announced the expansion of its Kensington Professional Video Conferencing range. Now with macOS compatible software and an additional cost-effective webcam, a professional set-up is now accessible to all.  
Kensington Professional Video Conferencing delivers a unified, plug-and-play video conferencing experience that enables users to customise and optimise their video presence so they can Communicate Like a Pro from wherever they work. Powered by the feature-rich Kensington Konnect™ software, the Professional Video Conferencing portfolio includes a variety of business-class, high-resolution webcams, a bi-colour ring light optimised for video conferencing applications, and several mounting options that make it easy to establish a professional video presence from any home or office environment.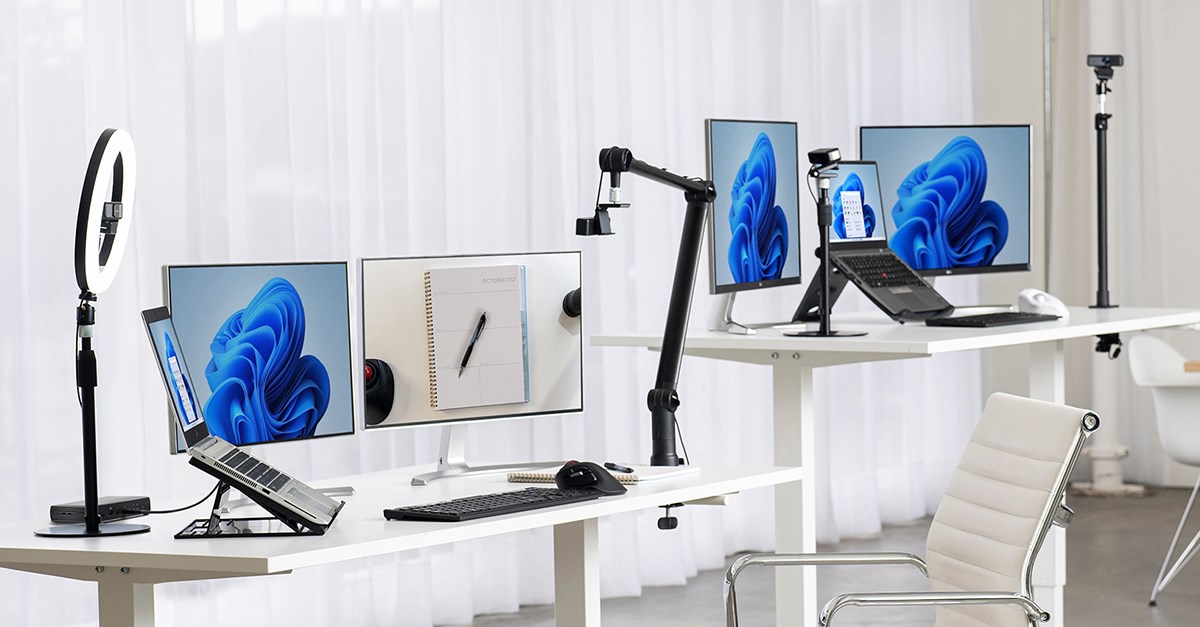 Powerful software simplifies the video conferencing experience and helps users look their best
Kensington Konnect Software 2.0 empowers the video conferencing experience and works seamlessly with most popular video conferencing applications including Microsoft Teams, Zoom, and Google Meet. Now compatible with macOS as well as Windows, Konnect enhances user productivity by simplifying the video connections and enabling users to configure how they want to be seen on camera.
Konnect allows users to create and save multiple video configurations that optimise the look of their video presence based on their environment or lighting. In addition to providing focus, zoom, and pan/tilt controls, Konnect enables users to apply filters that adjust the warmth and contrast of the video, and further adjust video settings (brightness, contrast, saturation, lowlight, backlight, white balance, exposure, sharpness, and gamma). Applying these settings in a user's preferred video conferencing application is as simple as selecting the Kensington camera within the camera settings.
Professional and cost-effective webcams deliver high-quality video experience
The new Kensington W1050 1080p Fixed Focus Wide Angle Webcam (K80251WW) is a professional and cost-effective webcam delivering high-quality video (1080p @ 30fps), omnidirectional microphones, and unique features for privacy, camera placement, and improved low-light imaging. Available for £39.99/€39.99, the features and benefits of the W1050 include:
Optimised Video Technology – Delivers vibrant 1080p video and features a large sensor for improved low-light imaging.
Fixed Focus with Versatile Positioning – Fixed focus glass lens ensures sharp focus even in low-light or high-contrast environments. Manually adjusts up to 37 degrees vertically and 360 degrees horizontally to ensure the best camera angles.
Wide Video Frame with Privacy Cover – 95-degree diagonal field of view is ideal for small team meetings, teaching lessons, or presenting products. The integrated lens cover allows you to control when you are seen.
Simple and Powerful Software – Works seamlessly with Konnect software to simplify video settings with the click of a button. Electronic pan, tilt, and 2x zoom (ePTZ) simplifies focal point changes between the user, their team, and the background.
Omnidirectional Stereo Microphones – Two microphones with noise-reduction technology ensure clean, professional sound in every meeting and presentation.
Kensington Ecosystem Compatible – Combine with Konnect and Kensington Professional Video Conferencing ring light, stands, and accessories to create a tailored professional video conferencing setup based on the user's environment and budget.
Wipe Down Protection – Meets MIL-STD-810H Method 504.3 Contamination by Fluids testing for resistance to breakdown when exposed to cleaning and disinfecting solvents such as alcohol and bleach for at least 24 hours.
Industry-Leading Warranty – The W1050 is backed by a two-year limited warranty.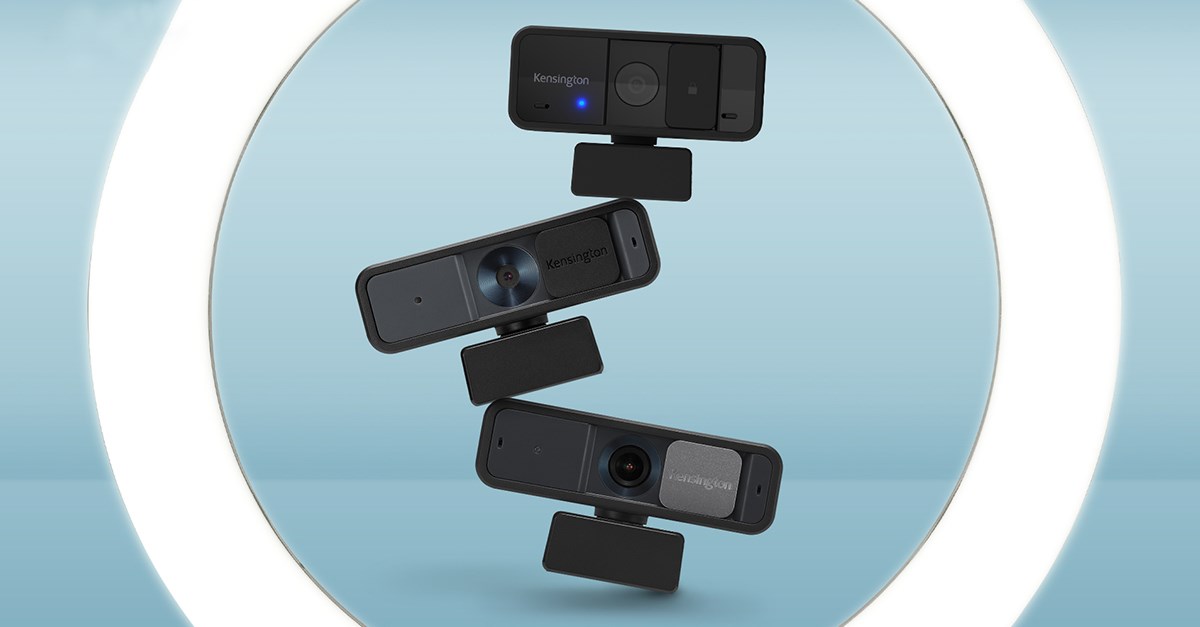 Video conferencing accessories to look the part
The L1000 Bicolour Ring Light with Webcam Mount (K87653WW) provides up to 930 Lumens to perfectly augment the lighting and eliminate harsh face shadows in most office environments. Powered by any USB-A port, the L1000 features bicolour LEDs that offer a wide temperature range (cool, natural, or warm) so users can select the best light with the touch of a button. Kensington webcams are easily mounted in the centre of the L1000 ring to ensure consistently perfect light distribution.
To ensure ideal placement of webcams, microphones, and lighting systems, Kensington Professional Video Conferencing includes a portfolio of professional mounts including the A1000 Telescoping C-Clamp (K87654WW), A1010 Telescoping Desk Stand (K87651WW), and A1020 Boom Arm (K87652WW). Key to maximising productivity of the Professional Video Conferencing solution, these flexible mounting solutions keep the workspace organised and enable users to precisely position their video conferencing equipment to achieve the most flattering angles.
The Kensington Professional Video Conferencing portfolio of business-class webcams also includes the W2050 Pro 1080p Auto Focus Wide Angle Webcam (K81176WW) and W2000 1080p Auto Focus Narrow Angle Webcam (K81175WW). The W2050 features a glass lens to deliver high-quality video at 1080p with automatic focus, two omnidirectional microphones with noise-reduction technology, a large sensor for low light performance, and provides a 93-degree diagonal field of view. W2000 delivers high-quality video (1080p at 30fps), an omnidirectional microphone with noise-reduction technology, low light imaging, and provides a narrow 75-degree diagonal field. All Kensington webcams feature electronic pan, tilt and 2x zoom, and include integrated lens covers.
"Since the emergence of the personal computer more than 40 years ago, Kensington has brought to market innovative products designed to make computing easier, safer, and more productive for users in the office and at home," explained Tim Hill, Global Product Manager at Kensington. "The normalisation of hybrid and remote working policies has driven the demand for communication solutions that enable people to work from anywhere while maintaining the appearance of the professional environment. The introduction of the Professional Video Conferencing category is the logical next step for Kensington as we continue to innovate to deliver products and solutions that address the needs of an ever-changing world."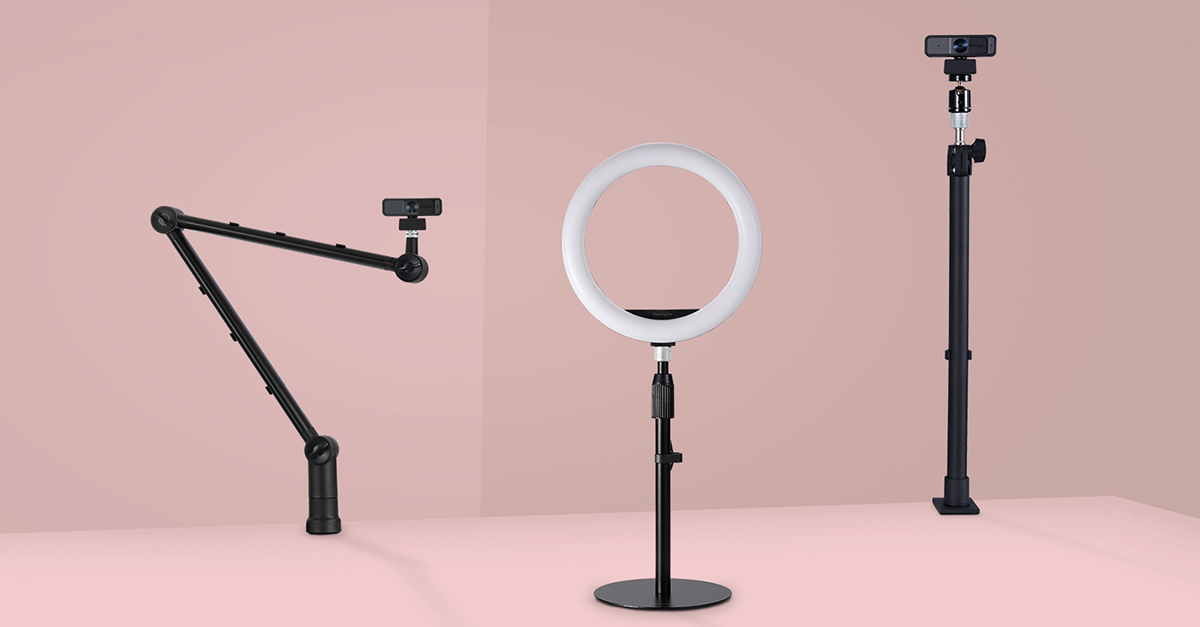 To learn more about Kensington Professional Video Conferencing Solutions, visit our solutions page.
Resources:
Follow Kensington on:
About Kensington
Kensington is a leading provider of desktop and mobile device accessories, trusted by IT, educators, business, and home office professionals around the world for more than 40 years. Kensington strives to anticipate the needs and challenges of the ever-evolving workplace and craft professional-tier award-winning solutions for organizations committed to providing peak professionals the tools they need to thrive. The company prides itself as The Professionals' Choice, and on its core values surrounding design, quality, and support.
In office and mobile environments, Kensington's extensive portfolio of award-winning products provides trusted security, desktop productivity innovations, professional video conferencing, and ergonomic well-being.
Headquartered in Burlingame, California, Kensington is the inventor and worldwide leader in laptop security locks. Kensington is a division of ACCO Brands (NYSE: ACCO), one of the world's largest designers, marketers, and manufacturers of branded business, academic, and consumer products, sold in more than 100 countries across the globe.
Kensington is a registered trademark of ACCO Brands. Kensington The Professionals' Choice and Kensington Konnect are trademarks of ACCO Brands. All other registered and unregistered trademarks are the property of their respective owners.
© 2022 Kensington Computer Products Group, a division of ACCO Brands. All rights reserved.
Media Contact:
Ranieri Agency
Natacha Salgado or Georgia Porter
Kensington_hub@ranieri.agency