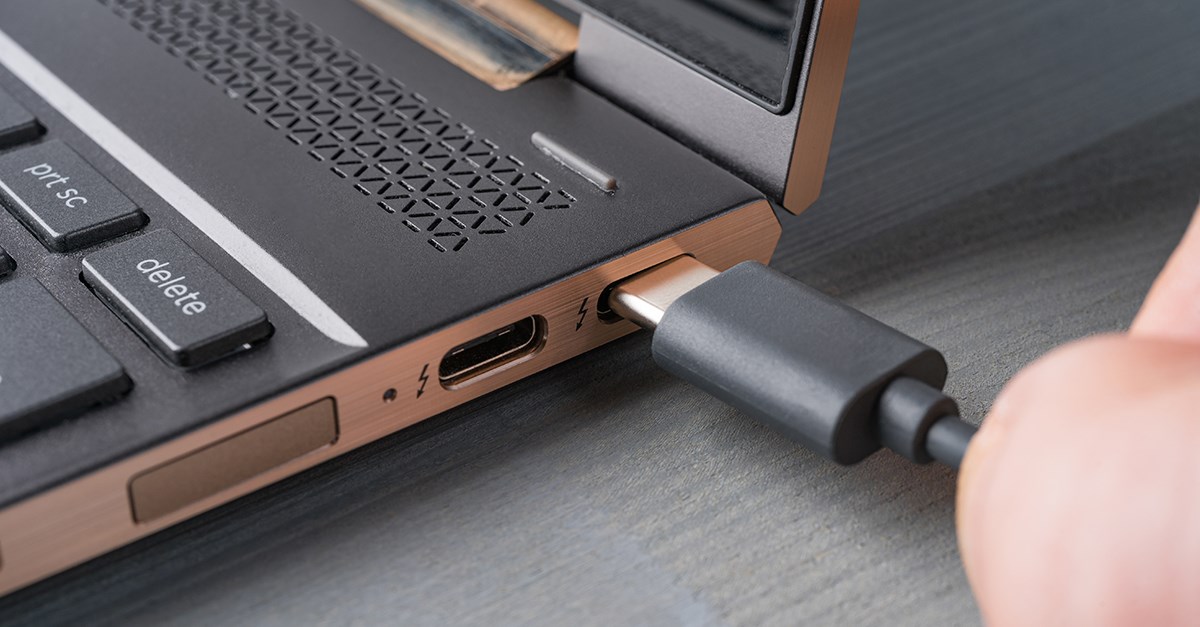 Tech-savvy professionals are always on the lookout for the latest advancements in connectivity.   In today's rapidly evolving digital landscape, efficient data transfer and device interoperability have become indispensable. Three cutting-edge technologies are leading the charge: Thunderbolt™ 4, USB4, and USB-C 3.2. This article will delve into the current state of connectivity, the features and benefits of these technologies, and how each is shaping the future of connectivity.
The Current State of Connectivity
Praised for offering data transfer speeds of up to 40Gbps, Thunderbolt™ 4 and USB4 are gaining popularity as more laptops and devices incorporate compatibility with these cutting-edge connectivity standards, while also maintaining backward compatibility with USB-C 3.2. Today, many high-end consumer laptops include Thunderbolt™ 4 and USB4 ports, including the MacBook Pro 14-inch and 16-inch, Dell™ XPS 13 and XPS 15, HP Spectre x360, and gaming laptops, such as the Razer Blade 15 Advanced. In addition, the latest docking stations supporting Thunderbolt™ 4, USB4, and USB-C 3.2 are helping ensure seamless connectivity between devices and future-proofing workplace setups—unlocking the full potential of the latest technology and effortlessly connecting to high-speed external drives, multiple displays, and other peripherals.
Thunderbolt™ 4: A Leap Forward in High-Performance Connectivity
Thunderbolt™ 4 is the latest addition to Intel's Thunderbolt™ technology lineup, offering a range of benefits that make it an ideal choice for professionals who demand high-performance connectivity.
Speed: Thunderbolt™ 4 boasts certified data transfer speeds of up to 40 Gbps, allowing for lightning-fast communication between devices. Note: Thunderbolt™ 4 is capable of sustained transfer rates of 32Gbps, while USB4 is capable of sustained rates of 20Gbps.
Compatibility: Thunderbolt™ 4 supports DisplayPort™ 1.4, enabling users to connect multiple 4K displays or a single 8K displays. Additionally, it supports USB4, PCIe, and Ethernet protocols, providing a comprehensive solution for all connectivity needs.
Power Delivery: Thunderbolt™ 4 can deliver up to 96W of power, allowing you to rapidly charge the device and peripherals.
Display Support: Thunderbolt™ 4 supports up to Single 8K/60Hz with DSC enabled or Dual 4K/60Hz. Note: Thunderbolt™ 4 is limited to a single display on USB-C Alt Mode laptops but offers up to Dual 6K/60Hz with a Thunderbolt™ 4 docking station using Macbook Pro laptops with M1/M2 Pro and M1/M2 Max chipsets.
Security: Thunderbolt™ 4 incorporates Intel's VT-d-based direct memory access (DMA) protection, ensuring data remains secure from unauthorized access.
Daisy-Chain: Thunderbolt™ 4 allows you to connect multiple Thunderbolt™ devices in a series using a single Thunderbolt™ port on your computer or laptop. With this capability, you can create a streamlined and efficient setup by connecting various devices in a chain, eliminating the need for multiple cables and ports.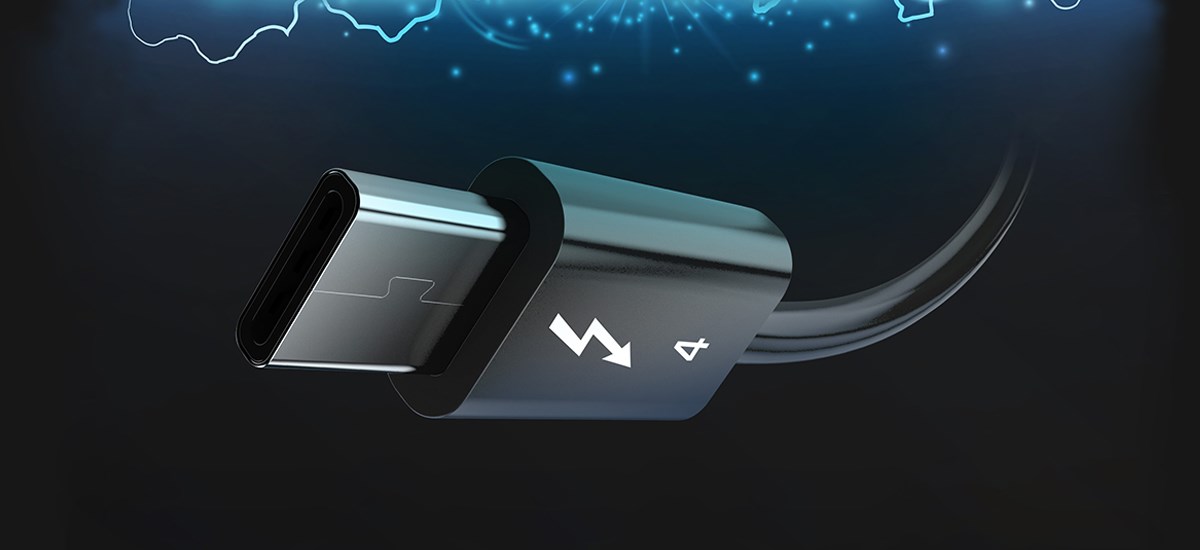 Thunderbolt™ 4 devices are best suited for business and creative professionals who prioritize maximum speed and performance over cost-effectiveness, and those requiring fast and reliable connectivity for high-performance workstations, docking stations, and peripherals.  Thunderbolt™ 4 is ideal for working with large files and high-resolution media.  For organizations transferring to premium laptops with Thunderbolt™ ports, Thunderbolt™ 4 will speed up data transfer times and enable a highly efficient environment.  Thunderbolt™ 4 docking stations are best suited for MacBook Pro laptops with M1/M2 Pro and M1/M2 Max chipsets.
USB4: The Next Generation of Universal Connectivity
USB4 is the latest iteration of the Universal Serial Bus standard, building upon the success of its predecessors. USB4 offers significant improvements in data transfer speeds, device compatibility, and power delivery.
Speed: USB4 supports speeds of up to 40Gbps, doubling the bandwidth of USB-C 3.2 Gen 2x2 (20Gbps). This enables faster file transfers and improved performance for devices that require high-speed data communication, such as external storage devices and high-resolution displays. Note: It is important to check the device's USB4 specs since manufacturers can currently choose between 20Gbps and 40Gbps.
Compatibility: USB4 is compatible with Thunderbolt™ 4 and backward compatible with USB-C 3.2 and Thunderbolt™ 3 devices, making it easier to connect and use existing peripherals without the need for adapters.
Power Delivery: USB4 can deliver up to 100W of power, allowing you to charge your devices faster and support more power-hungry peripherals.
Display Support: USB4 supports up to Single 8K/60Hz or Dual 4K/120Hz on USB-C Alt-mode laptops.  Note: USB4 technology is more compatible with USB-C Alt Mode laptops, which allow for dual 1080p displays at 60Hz compared to Thunderbolt™ docks that only allow for a single display with USB-C Alt Mode laptops.
USB4 devices are best suited for business and creative professionals who prioritize compatibility and cost-effectiveness over maximum speed and performance. USB4 laptops and docks tend to be more affordable than Thunderbolt™ devices because Thunderbolt™ technology is owned by Intel and requires manufacturers to pay licensing fees, while USB4 is an open standard developed by the USB-IF with no licensing fees. As a result, more cost-effective USB4 devices have begun appearing to support the growing number of USB4-enabled laptops and devices.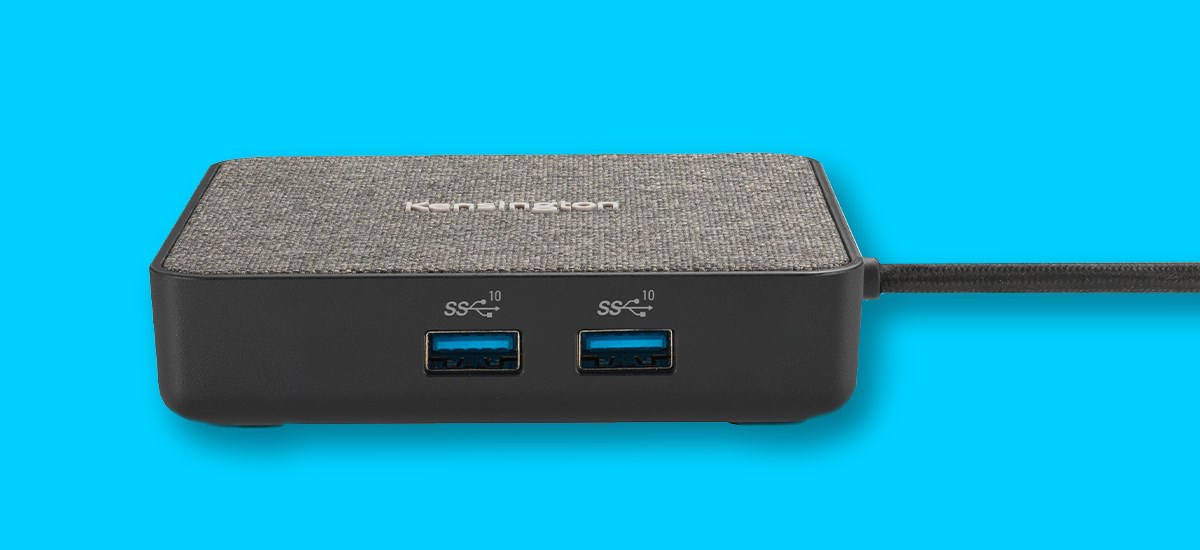 With 35% of organizations currently deploying or planning to adopt laptops with USB4 technology, and 76% of users considering support for dual monitors to be a critical feature, it is clear why USB4 technology is considered the next generation of universal connectivity.1  USB4 enables dual monitors for USB-C Alt mode laptops, a beneficial feature for organizations with a combination of USB-C Alt Mode laptops and premium laptops.  Complementing this with a USB4 dock is an ideal way to provide 40Gbps to those premium laptops while also delivering dual displays on USB-C Alt mode laptops.  Kensington released one of the first USB4 mobile docks available with its MD120U4 USB4 Portable Docking Station—a powerful portable dock that maximizes USB4 capabilities. 
USB-C 3.2: The All-In-One Connector for the Modern Professional
USB-C 3.2, the latest update to the popular USB-C standard provides a versatile and future-proof connector for your devices.
Speed: USB-C 3.2 Gen 2x2 supports speeds up to 20Gbps. USB-C 3.2 Gen 2 supports speeds up to 10Gbps.
Universal Compatibility: USB-C 3.2 is compatible with USB4 and Thunderbolt™ 4, as well as earlier USB and Thunderbolt™ standards (however, the bandwidth speed is up to 10Gbps due to USB-C Gen 2 limits). This means that a single USB-C 3.2 port can support a wide range of devices, from smartphones and laptops to high-speed data storage and display solutions.
Power Delivery: USB-C 3.2 supports power delivery of up to 100W, enabling fast charging and powering of a variety of devices.
Display Support: USB-C 3.2 supports up to Single 4K/60Hz, up to Dual 4K/60Hz or up to Triple 1080p/60Hz when DSC is enabled. Note: USB-C devices without Thunderbolt™ support can be used with Thunderbolt™ 4 and USB4 connections, but they may not provide the same level of performance and features as Thunderbolt™ or USB4 enabled devices.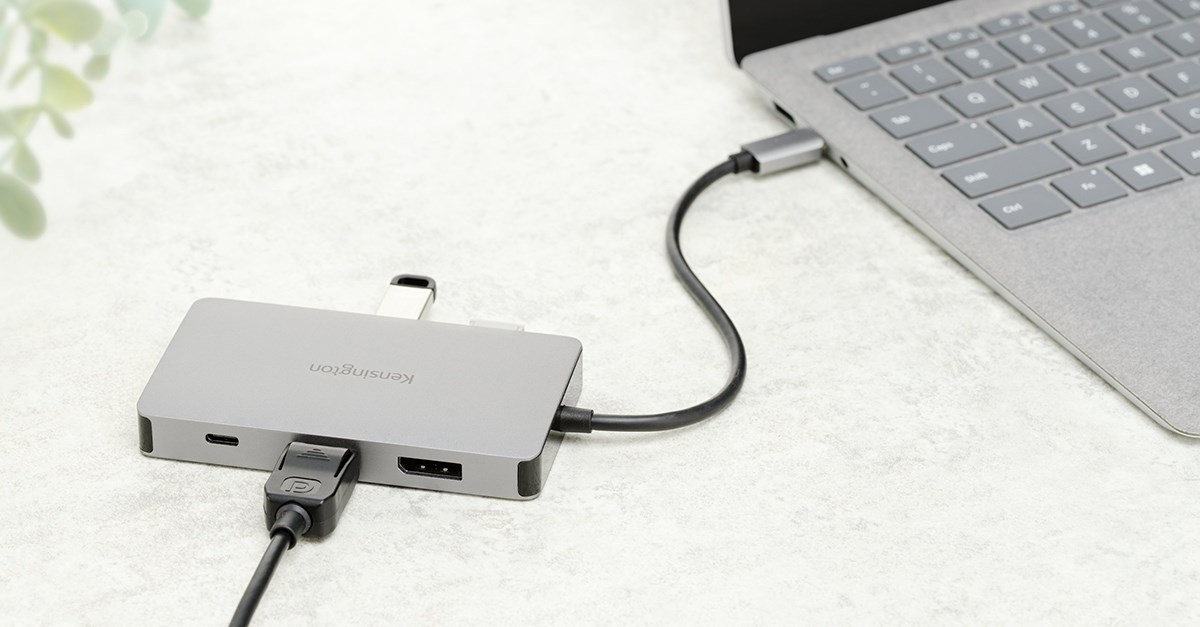 USB-C 3.2 devices are solid choices for organizations balancing budget with compatibility needs, when transfer speeds are less critical.  USB-C docking stations are currently the most common type of docking station for mixed technology environments for good reason since USB-C 3.2 plug-and-play docks are cost-effective and can deliver up to Dual 1080p at 60Hz or even Dual 4K when DSC is enabled. While their bandwidth may not be sufficient for professionals who require more speed or higher refresh rates, they remain a solid choice for universal compatibility.
What's Next?
Tech-savvy professionals understand that staying ahead of the curve is crucial to their success. By embracing Thunderbolt™ 4, USB4, and USB-C 3.2, they will be well-equipped to navigate the future of connectivity, ensuring maximum productivity and seamless integration between a plethora of devices. Ultimately, the choice between these technologies depends on the needs of the organization. Both Thunderbolt™ 4 and USB4 have unique benefits and offer up to 40Gbps data bandwidth—which is enough speed to future proof most workstations and provide higher resolution displays and faster refresh rates.  Since USB4 technology does not require licensing fees, the market will continue to see more cost-effective laptops with USB4 ports. In addition, more premium laptop options compatible with both Thunderbolt™ 4 and USB4 technology will become available. As technology evolves, Kensington will continue to innovate and provide leading technology solutions for all types of professionals.
Learn more about Kensington's connectivity solutions.