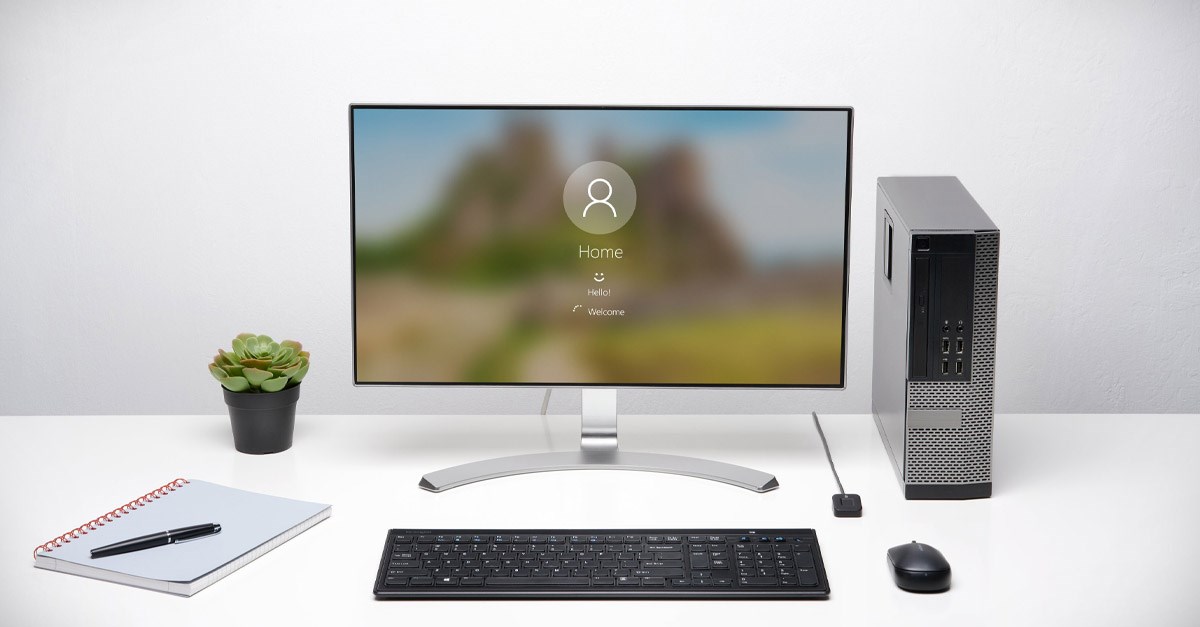 Streamline login using multi-factor authentication. It's the only way to ensure that your data and devices are safe from hijackers and scammers. If your security methods require lengthy login processes, you won't utilize the safety benefits of supported security services.
FIDO2, or web authentication (WebAuthn), uses a secure CTAP (Client to Authenticator Protocol) that enables the external authenticator to work with browsers that support WebAuthn. FIDO Alliance's FIDO2 gives the user an easier and faster login experience and provides security passwords alone cannot ensure.
With the WebAuthn specifications, websites have the capabilities to update login credentials to include a FIDO-based authentication. By utilizing biometrics security keys, user information remains safe even if the computer, laptop, smartphone, or tablet is lost or stolen.
The Match-in-Sensor technology integrated biometrics into a system-on-a-chip (SoC) and differs from a Match-on-Host authenticator. The sensor isolates fingerprint image enrollment, pattern storage, and completed biometric matching within the fingerprint chip itself to provide ultimate protection against threats. Host authenticators send the information outside of the chip to an external processor or host. 
Biometric solutions are essential in effective multi-factor authentications. They do not rely on text or email confirmations, which is the least secure form of standard 2-factor verifications. Many applications and devices support MFA (Multi-factor Authentication) and 2FA (2nd Factor Authentication), and more get added each month as this solution becomes the most popular method of secure authentication.
What Apps and Devices Support Security Services?
The goal is to find a seamless authentication protocol that is simple, fast, and reliable. When utilizing standard multi-factor authentication with a mobile device or through email verification, you're not providing the best security for you and your office. 
Fast ID Online (FIDO) Universal 2nd-Factor Authentication (U2F) is one viable method to protect against threats and unauthorized access. The U2F verifies the user with biometric technology after the password is verified. A Universal Authentication Framework (UAF) works to include biometrics as a password-less protocol.     
Simplicity is only one of the significant benefits of U2F and UAF with the one-touch authentication feature. Engineered to offer unprecedented cybersecurity, the Kensington VeriMark™ Fingerprint Keys support Microsoft Hello, FIDO-U2F and FIDO2 (WebAuthn) protocols.
The most common web services your VeriMark™ Fingerprint Key is compatible with are:
Windows 10
1password
Amazon Web Services (AWS)
Blogger
Dashlane
Dropbox
Facebook
Github
GoDaddy
Google Services
ID.me
Login.gov
Microsoft services
OKTA
Salesforce
Shopify
Kensington understands you want convenient methods for securing user accounts, mobile devices, and personal data. For that reason, you can find complete step-by-step installation guides, with illustrations, to make protecting your information using the Kensington VeriMark™ Fingerprint Key stress-free. 
What is Windows Hello and Why You Want to Use It?
When Microsoft released the latest Windows 10 version in October 2020, that update came with the full advantages of Windows Hello, a personalized way of signing into your Microsoft accounts and applications using your face, finger, or PIN.
Windows Hello is Microsoft's version of Apple's Face ID and Touch ID. An alternative to a password, these biometric technologies are continuing to advance. By adopting FIDO-U2F, or simply FIDO2, specifications biometric security services will soon be available on every tech device and application available on the market.
These browsers currently support FIDO2 web authentication (WebAuthn):
Apple Safari
Google Chrome
Microsoft Edge
Mozilla Firefox   
Windows 10, macOS, iOS and Android platforms currently support WebAuthn as well. Existing websites, mobile applications, and browser extensions are looking to implement even more FIDO2 protocols moving into the future. However, most existing web pages lack the capacity to manage biometric technology. They will need to modify their current login process and set up a FIDO2 server. That is why Kensington VeriMark™ offers Tap-and-Go as an additional benefit to support legacy web services that haven't transitioned to FIDO2 and are still using FIDO U2F.
The Best Ways to Sign into Your Microsoft Accounts
Now that you are familiar with Microsoft Hello, take a moment to review a physical device known as a security key. This device is portable, ranging from something the size of a USB fob to an NFC access card.
They are secure because even if the security key is lost or stolen, it remains only one part of the two-factor authentication process. Your data is even more secure if the security keys include a biometric element, such as fingerprint recognition.
To manage the features of these supported security services, you must first login.
Sign in with Windows Hello
From your laptop or computer, you can use the following steps to set up Windows Hello and, in Microsoft Edge, sign in to your Microsoft account:
From the Start menu, select Settings
Go to Accounts and then Sign-In options
Select the Windows Hello feature to add
Once you have set up Windows Hello, you can add this as a login method for your Microsoft account. Go to your account page, sign in as usual. Select Security and click More Options. Select that you want to add a new sign-in verification and choose the "use your Windows PC" option. Follow the prompts to complete the Windows Hello setup process for logging in.  
Sign in with a Security Key
There are several security keys on the market, each with its own setup requirements. Some offer plug-and-go technology, and others have software that you will need to download. Read thoroughly the instructions that come with the security key that you choose.
To initiate the setup process, you must first:
Log in to your Microsoft account page
Select Security, then "More security options"
Choose "Add a new way to sign in"
Click on "Use a security key"
Identify whether it is a USB or NFC key
Follow the prompts for your specific security key device  
The VeriMark™ key has drivers that you will need to download. The comprehensive installation guide is available on Kensington's website. You may also contact their technical support for any assistance or concerns that you may have.
Manage Your Sign-In Methods
Now that you have set up your authentication services and devices, you can manage them through your Microsoft account page. You can rename your security key and add or delete keys. Some even offer advanced controls specifying what can be accessed during the login session.
You can manage your security key by:
From your account page, select Security
Select "More security options"
Under Windows Hello and security keys, click "Manage sign-in methods"
The Most Up-to-date List of Software and Online Services that Support Security Services
The reality is that security authentication is an ever-changing industry that requires up-to-date procedures regarding the best practices for cybersecurity. Online resources are available for you to get the latest data on what websites and mobile applications support biometric and FIDO-U2F security services.
These security services do not just protect your money and your personal information. Business-related breaches aren't the only concern of developers of these technologies. They are thinking about the future and the most effective ways to secure even the photos on your smartphone from potential hackers.
When you are ready to upgrade your mobile and online security, review our comprehensive list of data protection solutions.