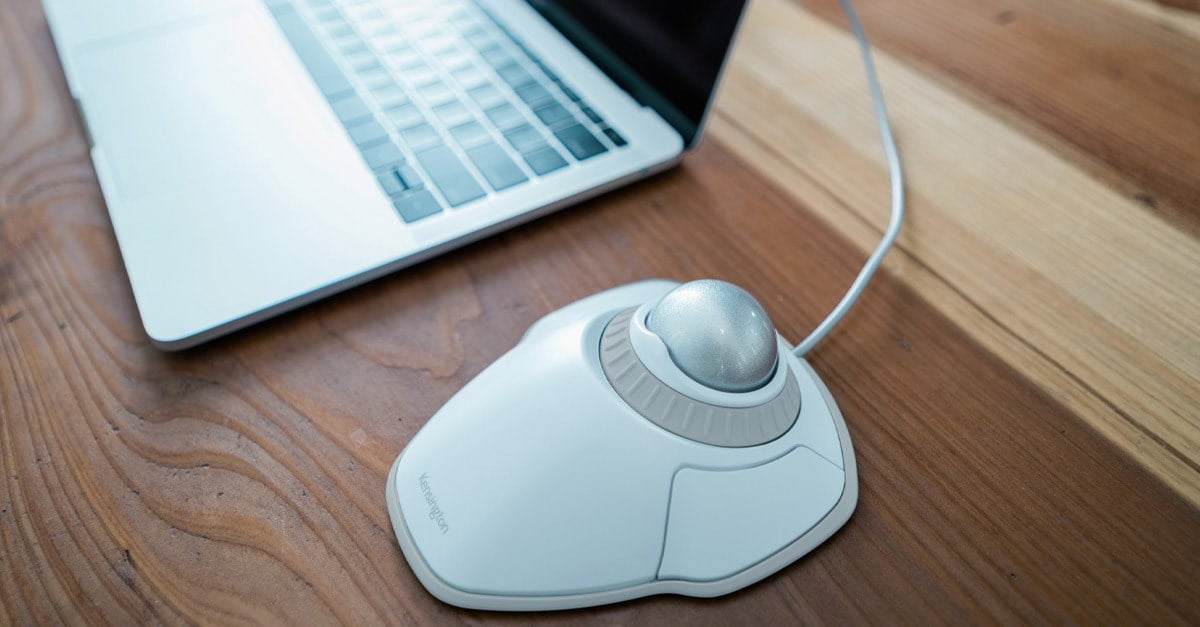 There are several factors you need to consider before choosing the right trackball for Carpal Tunnel Syndrome:
How you arrange and configure your desk can influence your productivity and, in some cases, affect your long-term health.
Everything from your monitor height to the input devices you choose will affect the natural alignment of your body to your workstation. Input devices specifically can lead to repetitive strain injuries, like carpal tunnel, a condition that causes discomfort in your wrists after extended use.
To prevent this, trackball mice can give your wrist the rest it needs while your thumb and fingers do the work.
These trackballs have been around for ages but now more than ever, more people now prefer the enhanced ergonomics that come with these devices.
Now, before deciding on what trackball to choose, you should consider the following factors that will determine your overall experience:
1. Remember that Trackball Size Matter
Your hand size should be one of the first considerations when choosing a trackball. Just like mice, trackballs come in all shapes and sizes. Finding one that fits your physique and provides you with maximum comfort all day depends on choosing a trackball that doesn't just help with your workflows, but also ensures your hand rests in a natural position. Generally, you can find a trackball in small, medium, and large sizes.
Small Trackballs like the Orbit™ Wireless Mobile
The cable-free, small form factor of the Orbit™ Wireless Mobile Trackball is a versatile solution that helps you stay productive while on the go. The 2.4 GHz wireless Nano receiver, compact design, and touch scrolling helps you easily navigate through long documents and webpages with ease.
The Orbit™ with Scroll Ring Trackball for Medium-Sized Hands
For those who need more than just a navigation device with more precise control, the Orbit™ Trackball with Scroll Ring will be ideal. Slightly larger than the Orbit Wireless Mobile Trackball, the 40mm silver ball's surface provides accurate cursor movement for even the most strenuous design tasks. The scroll ring allows you to spin the dial for moving up and down webpages, while the ergonomist-approved detachable wrist rest provides a soft cushion of support during operation.
Expert Mouse® Wireless Trackball for Professional Users
The larger Expert Mouse® Wireless Trackball comes with dual wireless technology, allowing you to connect to your PC with either 2.4 GHz or Bluetooth 3.0/5.0 LE technology. By helping you save a valuable USB port, it's perfect for setups where you need precise cursor control using DiamondEye™ Optical Tracking that helps improve your productivity. You can also customize the four buttons for additional workflow efficiency.
2. Consider Your Wrist Position and Grip
Gripping your trackball is another major consideration when selecting the perfect device. How you position your wrist and control the trackball will influence the angles you maintain your hand in whenever navigating and scrolling through pages or documents. While personal preference should factor into your decision, choosing a model that supports the natural contours of your hand is important.
Hovering Control of Your Trackball Mouse
Any position that requires you to hold your wrist in an abnormal position will create a repetitive strain on your muscles. With the Expert Mouse, you can perform the majority of your actions by hovering your hand above the trackball. The large ball and scroll ring will ensure you can get to where you want to be with minimal changes in wrist and hand position.
A Vertical Design for Maximum Comfort
Vertical or semi-vertical trackballs like the Orbit® Fusion™ Wireless Trackball give you extra support without compromising on precision control. With the included patented scroll ring, you can maintain your comfort while controlling your cursor's speed and accuracy.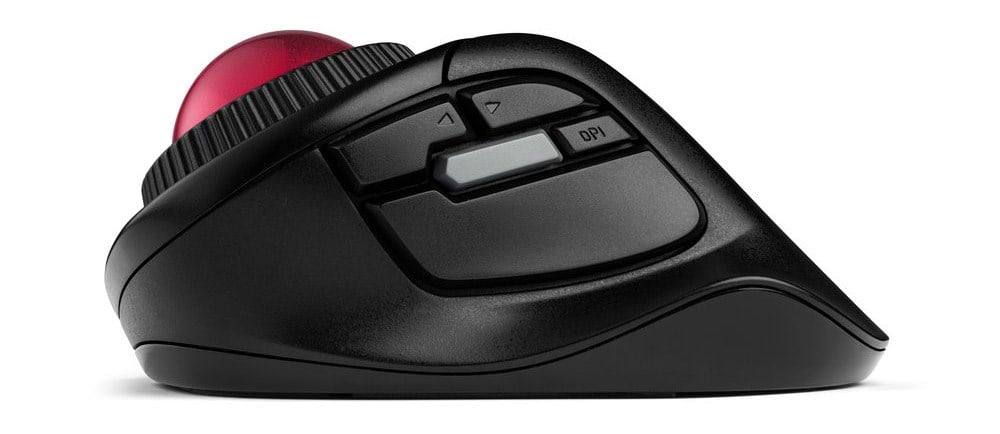 The Plug & Play installation and universal compatibility make it the perfect addition to your workstation. Convenient ejection helps you clean the trackball while longer battery life will keep you productive and ensure you can navigate precisely during all your workflows. A vertical wrist position also helps keep your hand and wrist in a natural position at all times.
Opting for a Flat Horizontal Design
While a vertical mouse follows the natural contours of your hand, you can also opt for a flat design if that keeps you comfortable. Personal preference does have an influence on what trackball you should opt for, so if you choose a model like the Expert Mouse Wireless Trackball instead of a vertical, contoured design, it's all up to your daily workflows. Minimal grip in trackball operations will ensure your muscles stay relaxed while you still have complete control of your pointer. Always remember that the height of your device will change your wrist alignment, affecting your overall comfort.
3. Thumb vs Finger Trackball: Decide on the Type of Control Required
Predominantly, trackballs come with either finger or thumb control. Instead of maneuvering your entire device, you'll be using the trackball. So, operating it with your thumb may be fine for general users, but expert and precise navigation may require using your index and middle finger.
Thumb vs. Finger Trackball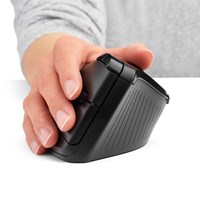 Different models of trackballs provide different types of control. A thumb-operated trackball will provide extra convenience but may limit precision. With your index and middle fingers, you can expertly control the cursor with minimal effort and superior comfort. When deciding on what trackball you need, consider solutions like the Orbit® Fusion™ Wireless Trackball (which uses finger navigation) or the Pro Fit® Vertical Wireless Trackball (with a thumb-operated design).
Choosing an Ambidextrous Design
Another element to consider is the ambidextrous design of your trackball The Expert Mouse Wireless Trackball and Orbit Wireless Mobile Trackball are ambidextrous and suitable options for a left-handed trackball setup.
Choosing a Trackball that Enhances Your Desk Setup
When moving to a trackball, you'll want to choose a model that ensures you remain comfortable while providing you with expert and precision control. If you're on the move or need a trackball that reduces the strain on your wrist while improving your ergonomics, Kensington has a solution for you.
For any situation where you need more comfort or precision control of your navigating solution, our Trackballs can help with a comfortable and suitable design. Kensington has small, large, ambidextrous, and precise trackballs that are ideal for any type of design or creative workflow. With devices that support any operating system or work environment, you can find a trackball that helps improve your comfort and efficiency at any workstation.
Explore the complete list of trackball solutions Kensington has to offer.