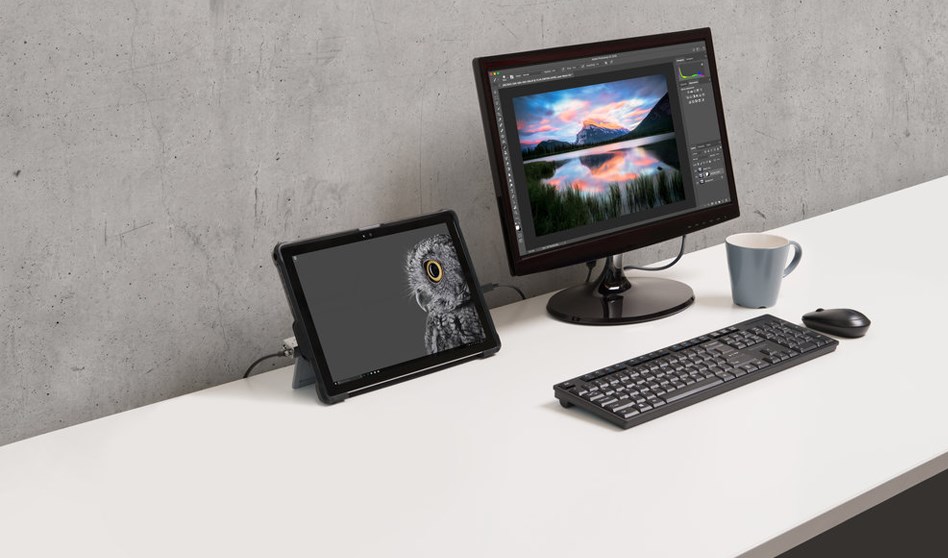 If you meet with clients in your home office, or even if you occasionally participate in a video conference, it is important that your office looks as professional as the work you produce. With a well-designed home office, you don't have to sacrifice professional-level performance in order to enjoy the style of your office.
One clear advantage of a home office is that you can tailor it completely to the type of work you do and the way you like to work. Whether you prefer to be surrounded by inspiring photos and items to fidget with while you brainstorm, or to make your workspace a calm oasis with no distractions, a home office gives you the freedom to decorate however you like. 
This is particularly important if your home office is integrated into another room or public area of your house. With the right tools and planning, your home office can deliver power and performance when you need it, without pulling stylistic focus away from other design elements of your home.
Declutter Your Home Office For Increased Productivity
"I wish my home and my office were more cluttered," is probably not a phrase that anyone has ever thought much less uttered out loud. So in designing a home office space, avoiding clutter and overall aesthetics are important considerations that should not be overlooked. Fortunately, Kensington offers solutions to eliminate many of the most problematic aspects of designing the appearance of a home office.
Any time spent connecting and disconnecting cables and wires to integrate a laptop into your dedicated home office environment, or to hide it away when not in use is lost time. And it doesn't have to be. With a Kensington Universal Docking Station, you can use a single cable to connect your laptop to your home network and to any peripheral devices that you need to be your most productive.  Rather than spending your time agonizing of what cable connects to which connector, and in what order, you can be spending that time getting your work done.
Once you have connected your network, displays, and other devices to a Kensington Universal Docking Station, you will not need to access their cables, so you can hide them behind furniture or art to create a personalized workspace where you can look at the things you want to look at, rather than a jumble of dusty wires. Kensington universal docking stations can also be mounted to the back of a monitor keeping the desk free and clear of cable clutter.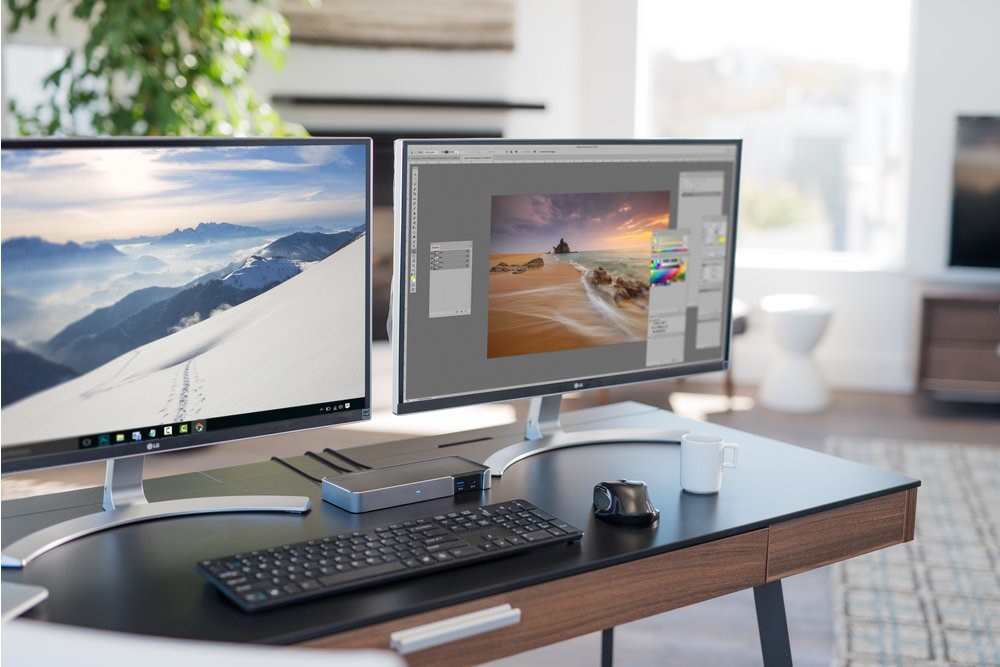 Kensington offers a full line of Universal Docking Stations so you can choose one that connects to your current laptop and to all the external devices you need. If your home office is in a shared space, particularly one shared with pets or children, cable clutter is more than an eyesore, it can also be a hazard to them, as well as to your equipment.
There are Universal Docking Stations that support the latest technologies like Thunderbolt 3 and 4K High-definition displays, docking stations that connect to legacy systems and technologies like USB, and docking stations that give you access to both.
With a Kensington Universal Docking Station, you can get rid of any proprietary dongles and switches that are cluttering up your workspace and free up area for working. And when you are finished working, it is much easier to return your workspace to a condition where it can be used for other purposes or to put your work away so that you can focus on your home life.
Streamlining Safety And Protection
Sometimes cable clutter can be more than unsightly, it can also be a safety hazard. No matter where a home office is located, all those electronic devices need access to power. Even if it is convenient to locate a workspace near a power outlet, a small home outlet often does not have the capacity to power multiple items, particularly those with bulky adapters. With a Kensington Power Strip, you can plug all your devices in safely and securely, and know that the built-in surge protection will safeguard your hardware and the information you rely on to get your work done.  
Power strips like the complete line of Kensington SmartSockets provide superior surge protection for your electronics, safeguarding them against power spikes, brownouts and blackouts. Color-coded rings with matching color labels help you easily identify which outlet is connected to each piece of equipment to help keep cables under control to keep your home workspace neat and organized.
Tools and Accessories That Match Your Décor
To ensure that every detail of your space is tailored to you, Kensington offers a wide range of designs in all our peripherals and accessories. This gives you the power to choose accessories that are both functional and aligned with your design style.
Now that you know why you need a dedicated home office with proper ergonomic design, our final blog in this series will guide you step-by-step to customizing your own ultimate home office space.