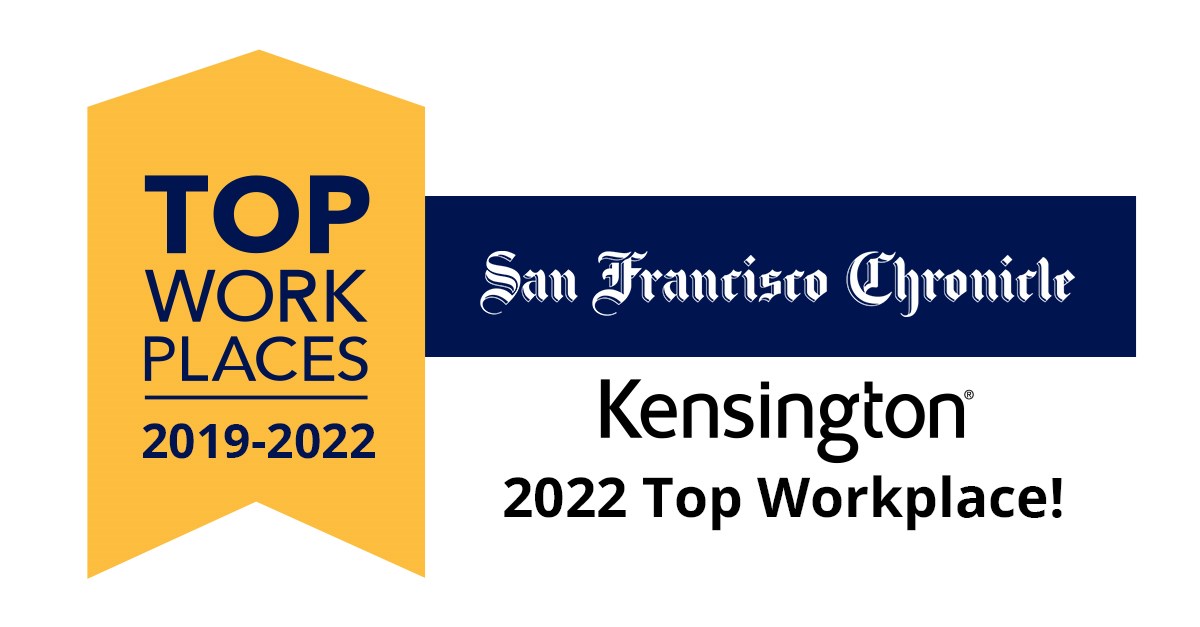 Kensington has been named a winner of the Greater Bay Area Top Workplaces award for the fourth straight year by the San Francisco Chronicle.
BURLINGAME, Calif. – June 27, 2022 – Kensington®, a worldwide leader of desktop computing and mobility solutions for IT, business, and home office professionals and The Professionals' Choice, today announced it has been named a winner of the Greater Bay Area Top Workplaces award for the fourth straight year by the San Francisco Chronicle.
The honor of a Top Workplaces 2022 award is based solely upon employee feedback gathered through a third-party survey administered by employee engagement technology partner, Energage LLC.  The anonymous, research-backed employee engagement survey uniquely measure 15 culture drivers that are critical to the success of any organization. These culture drivers include alignment, execution, and connection, just to name a few.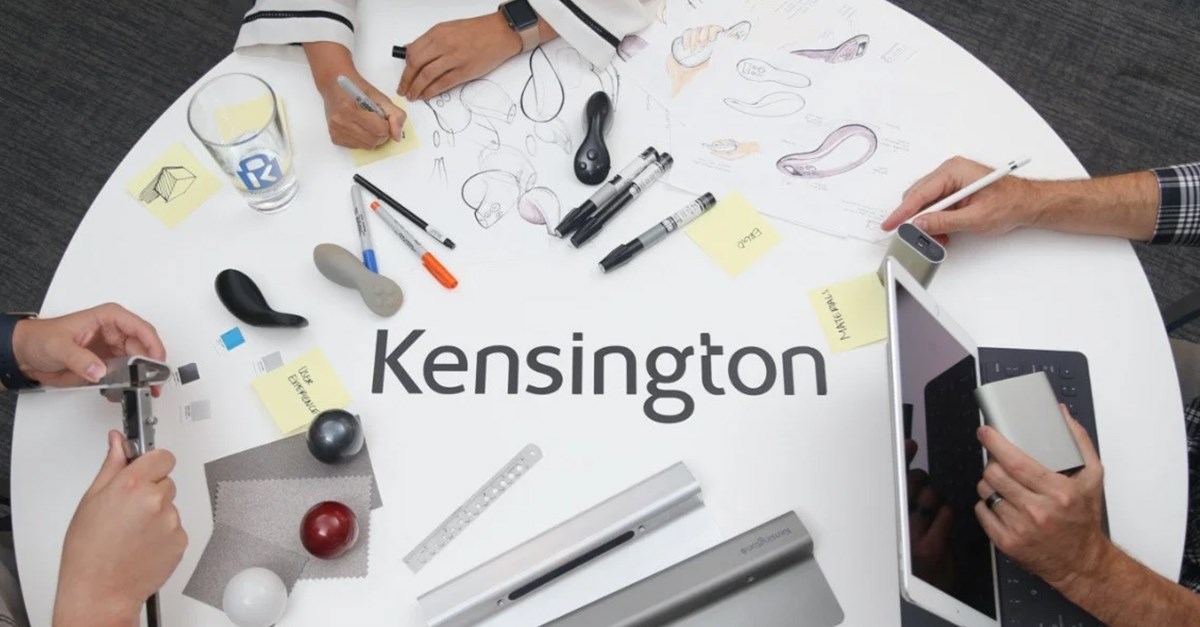 "During this very challenging time, Top Workplaces has proven to be a beacon of light for organizations, as well as a sign of resiliency and strong business performance," said Eric Rubino, Energage CEO. "When you give your employees a voice, you come together to navigate challenges and shape your path forward. Top Workplaces draw on real-time insights into what works best for their organization, so they can make informed decisions that have a positive impact on their people and their business."
"Over the past couple of years, the workplace has changed fundamentally for many companies as hybrid working has become the norm, and Kensington is no exception." explained Ben Thacker, Senior Vice President, General Manager at Kensington. "However, the fundamentals for providing a productive and enjoyable work environment remain the same: Equip employees with the tools and support to do their jobs effectively, listen to their concerns, and empower them to help develop and enact changes that contribute to a more fulfilling work experience."
Follow Kensington on:
About Kensington
Kensington is a leading provider of desktop and mobile device accessories, trusted by IT, educators, business, and home office professionals around the world for more than 40 years. Kensington strives to anticipate the needs and challenges of the ever-evolving workplace and craft professional-tier award-winning solutions for organizations committed to providing peak professionals the tools they need to thrive. The company prides itself as The Professionals' Choice, and on its core values surrounding design, quality, and support.
In office and mobile environments, Kensington's extensive portfolio of award-winning products provides trusted security, desktop productivity innovations, professional video conferencing and ergonomic well-being.
Headquartered in Burlingame, California, Kensington is the inventor and a worldwide leader in laptop security locks. Kensington is a division of ACCO Brands, the Home of Great Brands Built by Great People, which designs manufactures and markets consumer and end-user products that help people work, learn, play and thrive.  In addition to Kensington, ACCO Brands' widely recognized brands include AT-A-GLANCE®, Five Star®, Leitz®, Mead®, PowerA®, Swingline®, Tilibra and many others.  More information about ACCO Brands Corporation (NYSE:ACCO) can be found at www.accobrands.com.
Kensington is a registered trademark of ACCO Brands. Kensington The Professionals' Choice is a trademark of ACCO Brands. All other registered and unregistered trademarks are the property of their respective owners.
© 2022 Kensington Computer Products Group, a division of ACCO Brands. All rights reserved.
Media Contact:
Ken Hagihara, APR, Fellow PRSA, MCM                   
Integrity Public Relations, Inc.                         
949-768-4423 ext. 101                                    
ken@integritypr.net