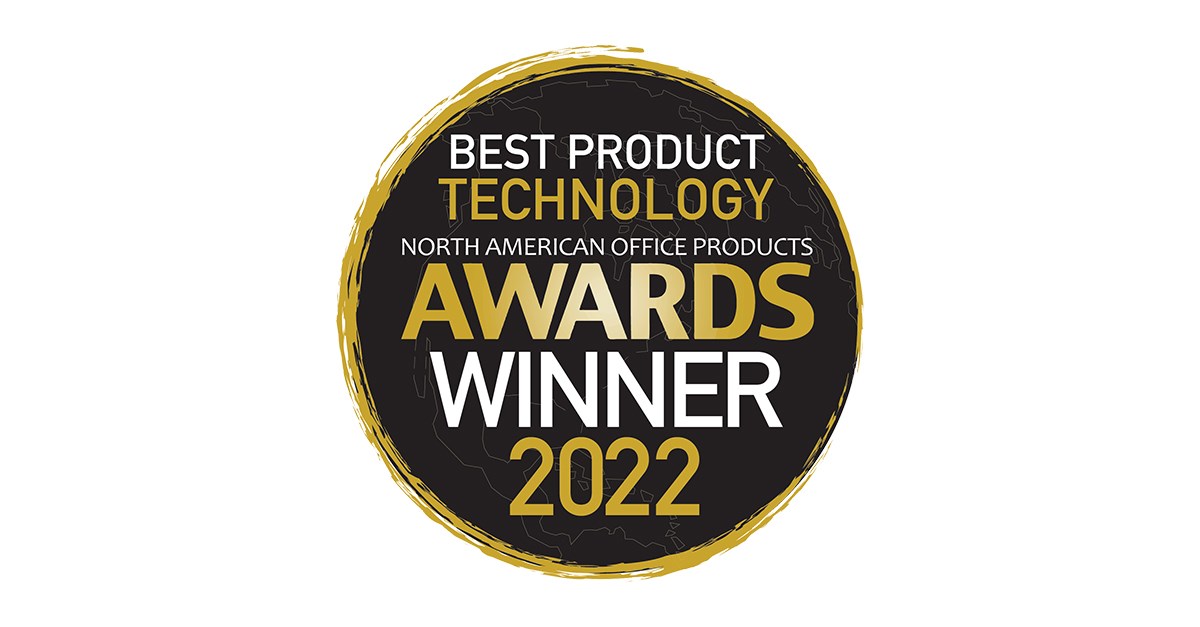 "Clever and Simple" Product Enhances Productivity for Mobile Professionals, Allowing Use of a Single Wired or Wireless Headset with up to Three Mobile Devices.
BURLINGAME, Calif. – November 17, 2022 – Kensington®, a worldwide leader of desktop computing and mobility solutions for IT, business, and home office professionals and the professionals' choice, announced its Universal 3-in-1 Pro Audio Headset Switch (K83300WW) was selected as the Best Product in the Technology category at the 2022 North American Office Products Awards (NAOPA) in Las Vegas. NAOPA awards acknowledge both innovative products and the people who sell them for the considerable contribution they make to the industry.
Kensington's innovative Universal 3-in-1 Pro Audio Headset Switch, which was referred to as "clever and simple" by the NAOPA judges, eliminates the need for multiple headsets by allowing professionals to use their favorite wired or wireless headset to switch instantly and seamlessly between up to three different devices, such as laptops, phones, and tablets. The headset switch works with Microsoft Teams, Google Meet, Zoom, WebEx, and more.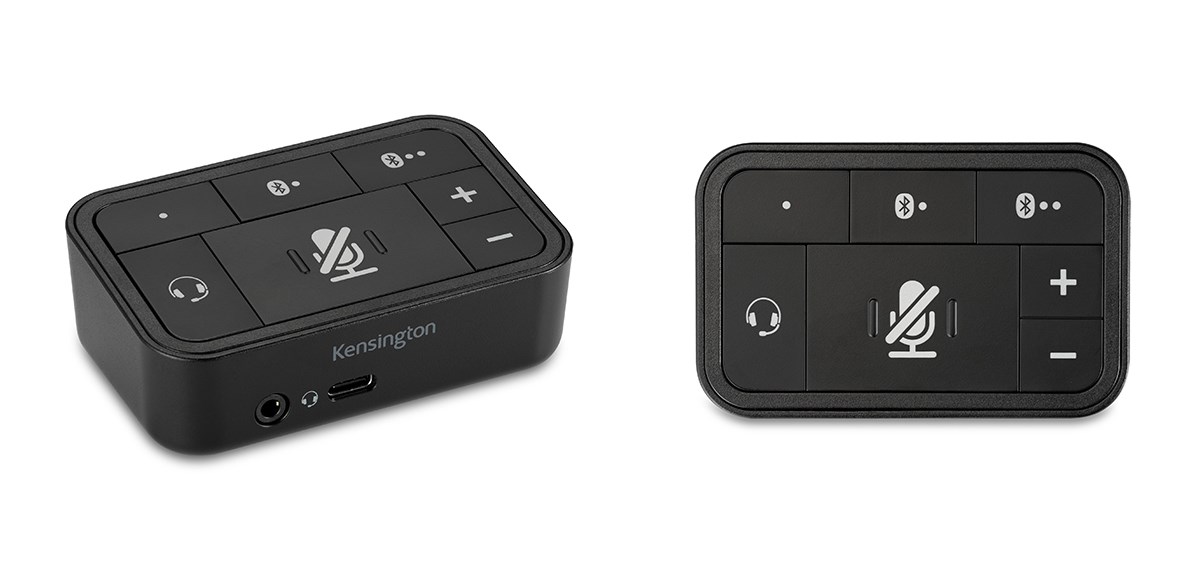 The Universal 3-in-1 Pro Audio Headset Switch was one of three products that were nominated to NAOPA 2022 shortlists. Products nominated in both the Best Product – Technology, and Innovation of the Year categories, included the Pro Audio Headset Switch, SmartView Organizer Laptop Riser (K50825WW), and W1050 1080p Fixed Focus Wide Angle Webcam (K80250WW) + Konnect™ 2.0 Software.
"For more than 40 years, Kensington has evolved with technology, developing innovative, quality products and solutions that enhance the use of computers and computing devices in the office and at home," explained Ada Yang, Director of Global Product Management at Kensington. "The Universal 3-in-1 Pro Audio Headset Switch addresses the reality that today's mobile professionals are multi-device users. This innovative device significantly enhances productivity by giving office workers the ability to connect a single headset to multiple wired and wireless devices, such as a laptop, tablet, and smartphone, and switch between them instantly with the press of a button."
Kensington's Universal 3-in-1 Pro Audio Headset Switch is available now in North America through the Kensington Store and its partner sites.  Learn more about Kensington's comprehensive portfolio of products and solutions for consumers and businesses, visit www.kensington.com.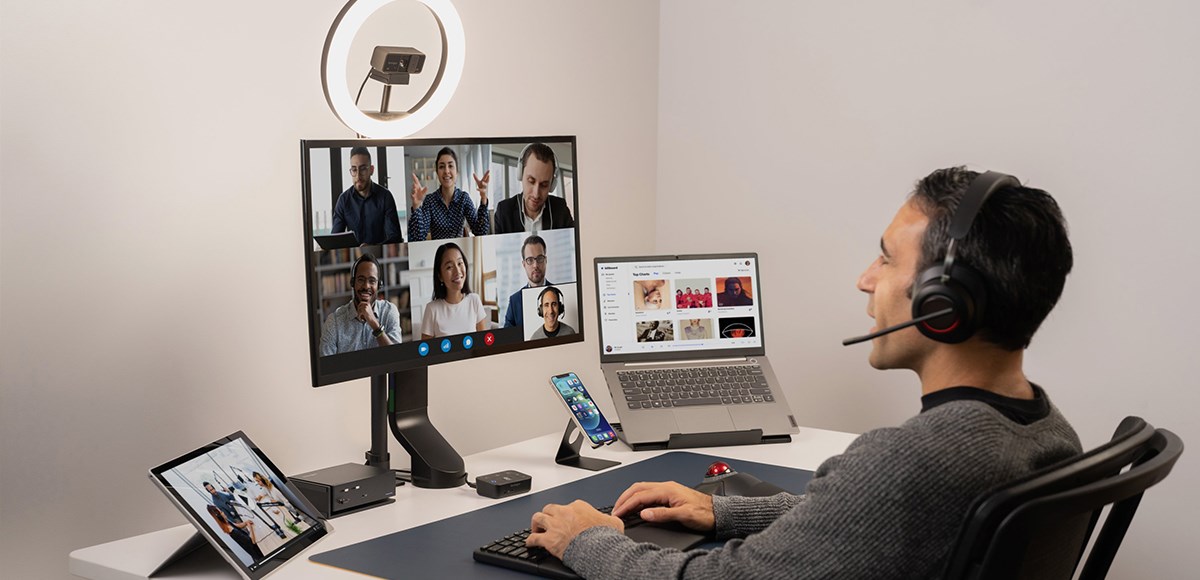 Follow Kensington on:
About Kensington
Kensington is a leading provider of desktop and mobile device accessories, trusted by IT, educators, business, and home office professionals around the world for more than 40 years. Kensington strives to anticipate the needs and challenges of the ever-evolving workplace and craft professional-tier award-winning solutions for organizations committed to providing peak professionals the tools they need to thrive. The company prides itself as the professionals' choice, and on its core values surrounding design, quality and support.
In office and mobile environments, Kensington's extensive portfolio of award-winning products provides trusted security, desktop productivity innovations, professional video conferencing, and ergonomic well-being.
Headquartered in Burlingame, California, Kensington is the inventor and a worldwide leader in laptop security locks. Kensington is a division of ACCO Brands, the Home of Great Brands Built by Great People, which designs, manufactures and markets consumer and end-user products that help people work, learn, play and thrive.  In addition to Kensington®, ACCO Brands' widely recognized brands include AT-A-GLANCE®, Five Star®, Leitz®, Mead®, PowerA®, Swingline®, Tilibra and many others.  More information about ACCO Brands Corporation (NYSE:ACCO) can be found at www.accobrands.com.
Kensington is a registed trademark of ACCO Brands. Kensington Konnect is a trademark of ACCO Brands. All other registered and unregistered trademarks are the property of their respective owners.
© 2022 Kensington Computer Products Group, a division of ACCO Brands. All rights reserved.