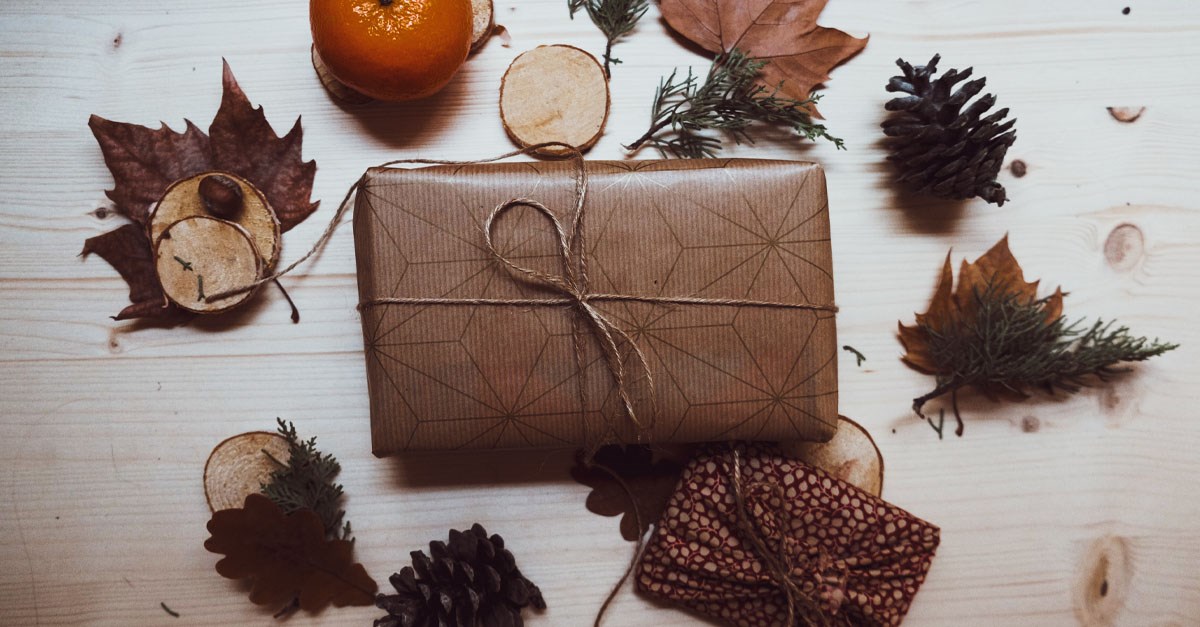 It's been a challenging year, and with the end finally in sight, it's understandable if you want to get into the spirit of the festive season early. At Kensington, we're running holiday specials from November 9th until the end of December, giving you ample time to shop for gifts or products that enhance anyone's desk setup before starting the new year. Kensington Store has the perfect accessories to work from anywhere – whether you're at home, in the office, or on-the-go. If you're shopping for your own setup or want to gift a specific accessory to someone you know, this 2020 gift guide will ensure you don't miss out on any of our deals this season.
Gifts that Improve Productivity and Comfort
Kensington uses the latest scientific evidence to design our products for improved ergonomics, portability, and user comfort. If anything, the disruptions during the past year showed just how important it is to optimize your desk and work accessories to remain productive when switching between different work environments.
To help you sift through different gift ideas, we've assembled some of the best picks in this 2020 gift guide. Before we discuss the current specials, keep an eye out for more savings during Black Friday. We'll have 10% sitewide, free shipping on all products, and an exclusive Microsoft Surface Pro bundle from November 24-30, 2020.
Enhanced Connectivity with the Latest Docking Stations
Connectivity remains a challenge for those who have to work in different locations regularly. A docking station can help you connect different monitors, peripherals, and other accessories quickly and efficiently. A Kensington docking solution can extend device capabilities, making it possible to configure any desk for an optimal work environment.
SD1600P USB-C Mini Mobile Dock with Pass-Through Charging
A compact docking station with universal compatibility like the SD1600P USB-C Mini Mobile Dock can make transitioning between different locations and desks a smooth experience. With pass-through charging and 4K HDMI or HD VGA support, including transfer speeds of up to 4Gbps, packing up your desk and setting up in any new location doesn't have to be a drag.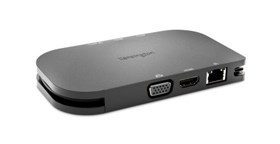 The small form design and support for Chrome OS, Windows OS, and macOS make this little docking station a powerful tool in any hybrid worker's arsenal. During the next two months, you'll save $20 when buying the SD1600P USB-C Mini Mobile Dock (available for only $69.99).
Purchase the SD1600P USB-C Mini Mobile Dock
SD5300T Thunderbolt 3 40Gbps 4K Docking Station with SD Card Reader
Need to charge your laptop or mobile devices while also handling the connection of multiple monitors and extending your memory? The SD5300T Thunderbolt 3 Docking Station with SD Card Reader has you covered. Providing the ultimate connectivity solution, you can extend any device's capability to accommodate an entire work environment.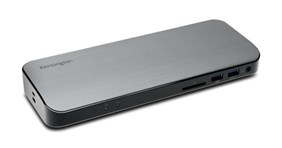 Single 5K or dual 4K video are possible with the latest USB-C/Thunderbolt connections, and it delivers up to 60 watts charging power to your laptop. You also get an Ethernet port that supports 1Gbps data transfer, an SD 3.0 Card Reader to extend your memory, and a combo audio jack plus VESA mounting compatibility for only $239.99.
Purchase the SD5300T Thunderbolt 3 Docking Station
LD4650T USB-C or LD5400T Thunderbolt 3 Dock with K-Fob™ Smart Lock
For a 2-in-1 docking and locking solution, the LD4650T USB-C or LD5400T Thunderbolt 3 Dock with K-Fob™ Smart Lock provides the ultimate secure docking solution.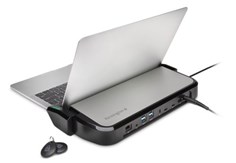 Both docks come with next-generation encrypted locks and help you secure thin and light laptops between 11 and 15". You can choose between the USB-C or Thunderbolt 3 connection types and gain peace of mind with a 3-year warranty.
The two monitor ports and fast data transfer speeds make these docks the perfect gift for anyone who needs a productive and convenient connectivity platform. For the rest of this year, you can maximize your savings, as both of these docking stations are available for just $99.99.
Purchase the LD5400T Thunderbolt 3 Dock with K-Fob™ Smart Lock
Improved Privacy during Work from Anywhere Situations
With everyone becoming more comfortable with Work from Anywhere (WFA), ensuring privacy in different locations will be vital in the coming years. You can gift a privacy screen that prevents visual hacking and integrates with either a 13" or 15" MacBook.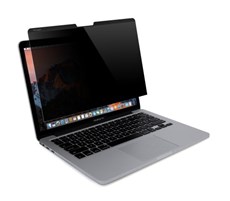 These screens attach magnetically to the MacBook frame, making it a convenient solution that helps protect your data privacy.
Suitable for the MacBook Pro or MacBook Air, a privacy screen limits the viewing angle by about 30°, and Kensington's solutions support sleep mode for greater convenience. An added benefit is that it also reduces harmful rays by up to 22%, preventing eye-strain caused by blue light. Both the MP13 and MP15 privacy screens are now only $29.99.
Purchase a MacBook Pro or MacBook Air Privacy Screen
The Ultimate Navigation Tool in the Orbit Trackball with Scroll Ring
Finally, the ultimate solution for precision navigation, optimized performance, and complete control regardless of space constraints is the Orbit® Trackball with Scroll Ring.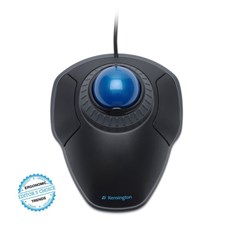 Trackballs require less space while delivering a superior navigation experience. You'll never have to consider the surface where you place your mouse again, as you control the pointer with a 40mm trackball instead.
For even greater productivity, you can customize the Orbit Trackball with Scroll Ring using our KensingtonWorks™ software. From now until the final day of this year, the Orbit Trackball with Scroll Ring is available at $34.99, and you'll also get a detachable wrist rest that ensures all-day comfort.
Purchase the Orbit® Trackball with Scroll Ring
Embrace the Holiday Spirit with Kensington End-of-Year Deals
As part of our Black Friday and Cyber Monday deals, we're also providing the SD7000 Surface Pro Docking Station with a BlackBelt™ Rugged Case at $399.99 to customers. This is the ideal mobility solution for business professionals and WFH/WFA employees. The BlackBelt Rugged Case supports all the Surface Pro range of tablet devices, while the docking station allows connecting up to five accessories (with 1 x USB-C and 4 x USB 3.0 ports).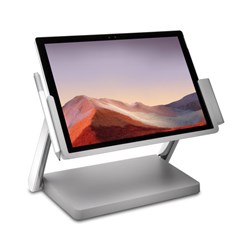 The Surface Pro Docking Station has a magnetic connection for the Surface Pen, and you can position the tablet as a display or lay it down in Studio Mode quickly and easily.
If you're looking for gift ideas that will make the recipient's coming year more productive, comfortable, and convenient in the workplace, look no further. As we get ready for the New Year and the challenges it will undoubtedly bring, you can rest assured that Kensington has a solution that can enhance any work setup.
Purchase the SD7000 Surface Pro Docking Station
Visit our dedicated page listing to see all specials available from Kensington during the next two months.