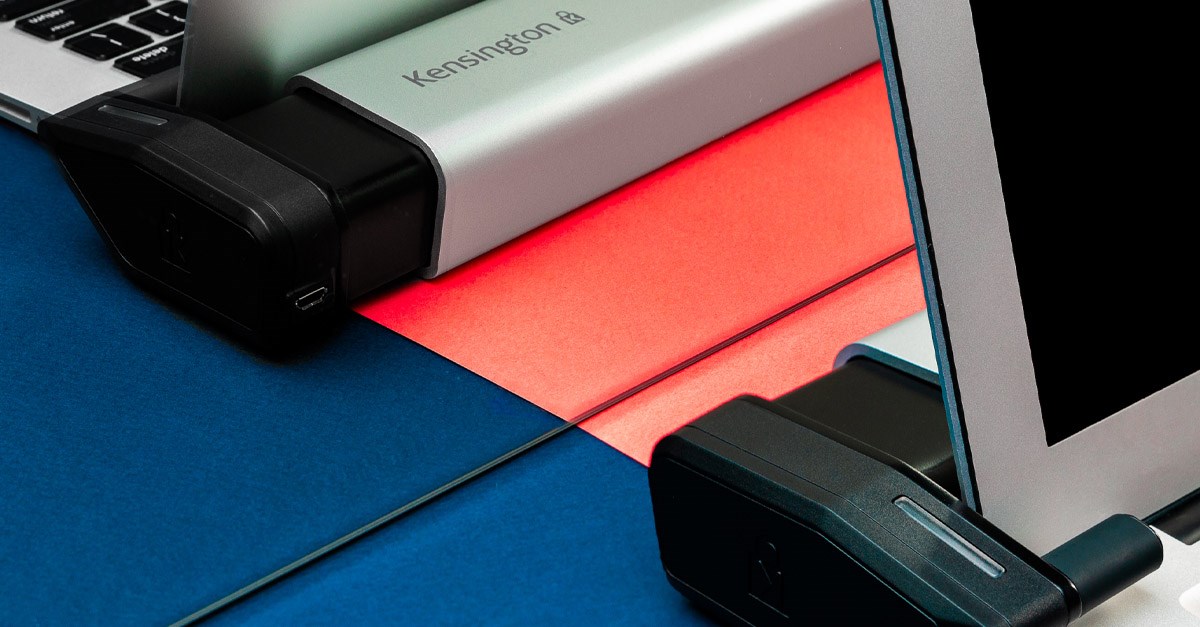 While digital technologies enable global collaboration and streamlined operations in today's organizations, it creates additional risk to your information security. One of the significant challenges your business will need to address is endpoint security. Most organizations now rely on mobile devices, home computers, and laptops to connect to company networks and conduct business. If not adequately secured, these devices can open up an attack path to your critical business systems.
The sophistication of today's digital devices makes them the perfect vehicle to deploy malware into your network. Mitigating the risks these devices pose to your company's operations is commonly referred to as endpoint security. It also no longer applies just end-user devices (like laptops and mobile phones) but also other connected equipment, including printers and IoT sensors.
Modern Challenges with Improving Endpoint Security
Today's workforces are agile and mobile. Technology empowered the global economy with solutions like BYOD (Bring Your Own Device) and remote/mobile employees but created substantial risks to data integrity and business continuity. Cyberattacks continue to increase every year, while criminals use sophisticated tools to exploit vulnerabilities anywhere in your information perimeter.
Just ten years ago, it wasn't common for SMEs to have dedicated information security resources on staff. That's no longer the case as a recent survey by McAfee and the Center for Strategic International Studies (CSIS) found only 13% of respondents from 400 IT decision-makers believed a lack of dedicated security resources posed a risk to the company's information systems. Spending on endpoint security is also increasing, with 24% of IT budgets on average going to secure endpoint devices.
Why Endpoint Security Extends Beyond Antivirus Software
Implementing a successful endpoint security policy can no longer just be ensuring you have antivirus software on all devices. As the threat landscape evolved, so did the tools required to secure your systems. Establishing an effective endpoint security perimeter requires elevated controls on all devices that connect to your network. You'll want to deploy tools that help you with:
Data loss prevention using physical and digital controls.
Behavior monitoring to detect and protect against insider threats.
Data encryption during transit (email) and rest (device or disk).
Detection and response tools for compromised devices.
Elevated network access control (and device validation).
Data classification, segmentation, and privileged user controls.
7 Modern Considerations for Improving Endpoint Security
A single successful cyberattack can lead to major disruptions in your operations, and often, your staff's devices are the easiest attack point for criminals. To ensure you are prepared and have adequate data protection, you'll need to take these seven considerations into account.
1. Focus on Detection instead of Prevention
Preventing a device from being compromised is no longer the best strategy. With modern attack vectors, it's likely that at some point, an endpoint device will present a risk to your data. By increasing efforts to detect a threat, you'll be able to respond effectively before a single compromised device creates a major issue in your business. Having adequate response plans in place will help you to recover from an attack, increasing your data security resilience.
Additional consideration should be to validate devices before connecting them to your network. It includes patching vulnerabilities and auditing configurations for known threats before granting access to a network resource.
2. Identifying Anomalous User and Device Behavior
One of the primary ways to detect a threat from an endpoint device is by monitoring device and user behavior. Repetitive failed login attempts could be an indication that a device is no longer under the supervision of an employee. Similarly, any kind of anomalous communications between devices and the network may be an attempt from a botnet to penetrate your perimeter.
3. Invest in Lightweight Advanced Threat Protection
When endpoints start suffering from performance issues, you may be surprised to learn it doesn't originate from bloated software or a lack of resources. It's often due to inefficient antivirus agents and services. Using modern lightweight sensors and agents can improve performance while establishing a secure monitoring service on the applicable endpoint device.
4. Layer Defenses with Application Whitelisting and Host Intrusion Prevention Systems
Although whitelisting applications and using Host Intrusion Prevention Systems (HIPS) cannot solve all your endpoint security problems, these solutions are still valuable. It can help establish a layer of additional defense against an attack, improving your data protection and strengthening your perimeter.
5. Learn from Your Incidents to Improve Response
Responding effectively to a cyberattack or breach attempt requires a constant process of learning. Modern tools can analyze attack signatures and learn from patterns to help you respond effectively. Just like any crime prevention process, gathering evidence and retaining forensic information will continuously improve your ability to secure all endpoint devices.
6. Refocus on Recovery, Remediation, and Cleanup
Simply stopping an attempted attack is not enough. There needs to be a post-incident rehabilitation process. You'll need to clean the device and review all other devices for compliance with your endpoint security policies.
7. Compliment Your Antivirus Instead of Binning It
Antivirus tools (for all their shortcomings) can still improve your security on endpoint devices. Every signature or definition of a cyberattack should still be part of your daily security procedures. One of the most significant benefits of antivirus solutions is the collaborative nature of threat prevention. If one vendor detects a new threat, it's common for all vendors to also be aware and capable of responding to these vulnerabilities.
Improving Endpoint Security with Biometrics
Advances in biometric technology enable you to secure business information while allowing access from any device. The ability to accurately authenticate users before granting anyone access to your organization's applications or network resources can help prevent a compromised device from penetrating your information security perimeter.
Biometric solutions like fingerprint scanners and facial recognition can be your final layer of defense against a cyberattack. Using FIDO and FIDO2 certified fingerprint scanners provides greater convenience to your employees while preventing unauthorized access to your most sensitive business information.
Kensington works with the latest security vendors to develop secure biometric fingerprint scanners that improve convenience while increasing endpoint security. By securing your authentication protocols, you can reduce the risk posed by an attack vector launched from an endpoint device. Having a layered approach to improving your endpoint data protection can help your organization to mitigate the risks that come with an agile and mobile workforce.
For more solutions that can help you reduce your attack surface and limit the risks posed by endpoint security, review Kensington's products.