Reaching for your mouse might seem like an inconsequential action, but this repetitive movement could be putting unnecessary strain on the body depending on the mouse's placement and size. When a mouse is positioned too far away, a user may find themselves unconsciously arching sideways to reach it and putting stress on the shoulder and arm. A mouse that is the wrong size or shape for the hand that operates it can cause increased finger force and uncomfortable wrist angles. When we build a desk setup to fit the body's natural alignment, we can decrease the contact stress and awkward postures that can lead to irritation, inflammation, and musculoskeletal disorders. Kensington is here to help you select and position your mouse properly to create a safe and ergonomic workspace. Let's walk through how to arrange your desk accessories to promote a healthy posture, and explore how to choose your ideal mouse from Kensington's range of pointer options.
A Guide to Ergonomic Desk Accessory Placement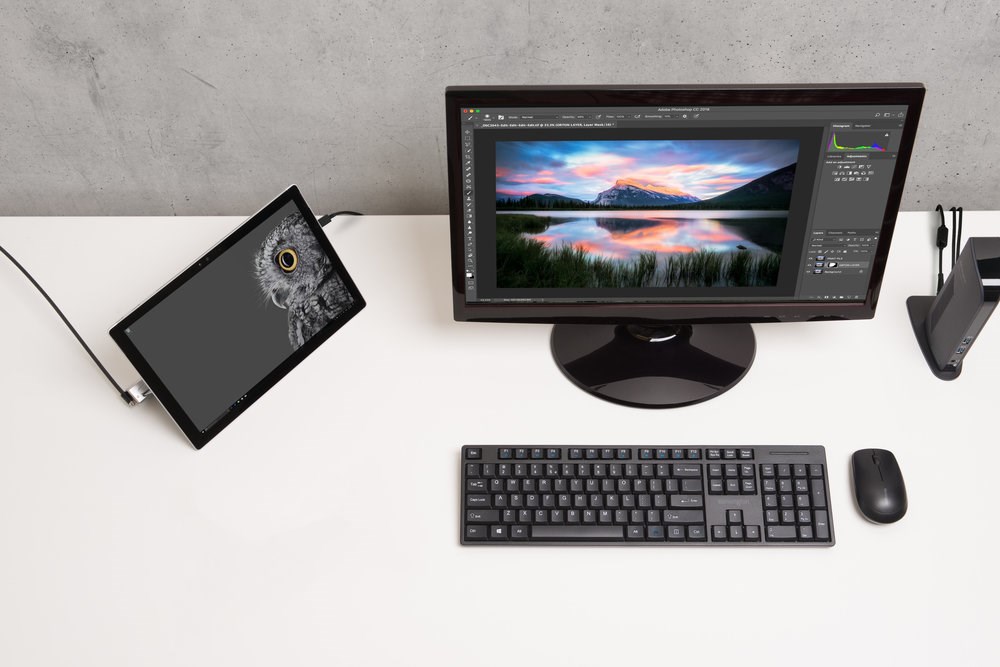 All of your desk accessories work together to form your workspace environment. To assess where to position your mouse, we'll need to think about your body's natural posture as well as other desk components like keyboards and wrist rests. Start by sitting comfortably back in your chair with your arms relaxed, then lift your mousing hand until it is just above elbow level. This is your optimal mouse hand position, and our goal is to place your mouse so that you can maintain this straight, neutral wrist posture while you're using it.
Before we turn our attention to the mouse itself, let's make sure your keyboard is directly in front of you while in the seated position. You might find this surprising, but one of the best ways to improve the ergonomic positioning of your mouse is to choose a compact keyboard. This type of keyboard typically doesn't include a number pad, and its smaller size allows the mouse to be placed closer to the body. Ergonomics aims to fit the work environment to the person, and any change that minimizes awkward postures—such as reaching sideways to grab a faraway mouse—will help the body maintain a healthy alignment.
The best position for your mouse is one that is as central as possible to your body. If your mouse is positioned off to the side causing you to lean off center repeatedly, those movements can also lead you to bend your wrist unnaturally and use forceful hand exertions. Place your mouse close to your keyboard edge so you don't need to stretch to use it. Take a second to consciously make mousing movements with your shoulders in a neutral—not hunched or asymmetrical—posture, which will alleviate strain on the shoulder, arm, and wrist.
Finally, check the placement of any keyboard or mouse wrist rests. While typing or mousing, your hands should be elevated above the wrist rest and able to move freely. With correct positioning, a wrist rest can help to maintain neutral wrist angles and decrease contact stress on the wrists.
With everything in its proper position, let's take a minute to really focus on how you hold and move your pointing device. Do you find yourself tightly gripping the mouse to maintain control as you move it, or making flicking motions with the wrist? Try holding the mouse with a gentle grip, and moving it with a light touch. Make controlled mouse movements with the elbow as the pivot point, while keeping your wrist straight and neutral. By pivoting on the elbow, you can avoid putting excess pressure on your wrist and the carpal tunnel, causing inflammation. Small movements can add up over time, but you can protect against unnecessary strain by making ergonomic adjustments to your workspace that help you maintain your mouse arm in a natural posture nearer to your body.
Now that you've zeroed in on the optimal position for your mouse and desk accessories, it's time to pick the pointing device that fits your individual needs.
Selecting Your Perfect Mouse
Since our hands are not all alike, picking the ideal mouse for you involves thinking about your own personal needs. What size mouse will best fit your hand? How do you want the mouse to connect to your computer—Bluetooth®, wireless USB receiver, nano receiver, or wired connection? Would you prefer a traditional mouse, a vertical type mouse, or a trackball? Let's take a look at a few common situations and a pointer device that would be a great fit for each.

For those with smaller hands, Kensington's Pro Fit® Bluetooth® Mobile Mouse has a comfortable two-button scroll wheel and a compact contoured shape that promotes pain-free extended usage for either right-handed or left-handed users. Bluetooth® connectivity allows you to connect your mouse easily and reliably without taking up a valuable USB port. With simple Pair & Play installation, you can be up and scrolling around your screen quickly with complete control.

If your hand is of average size, the right-handed ergonomic contoured design of the Pro Fit® Wireless Mid-Size Mouse will promote a comfortable hand position. A high-definition optical sensor and switchable DPI of 800/1200/1600, as well as a scroll wheel with a pointer speed quick-select button provide responsive control. Avoid the clutter of cords with 2.4 GHz wireless technology and a tiny storable nano USB receiver. Available in black, blue, emerald, gray, and red, this mouse will fit your style as well as it does your hand.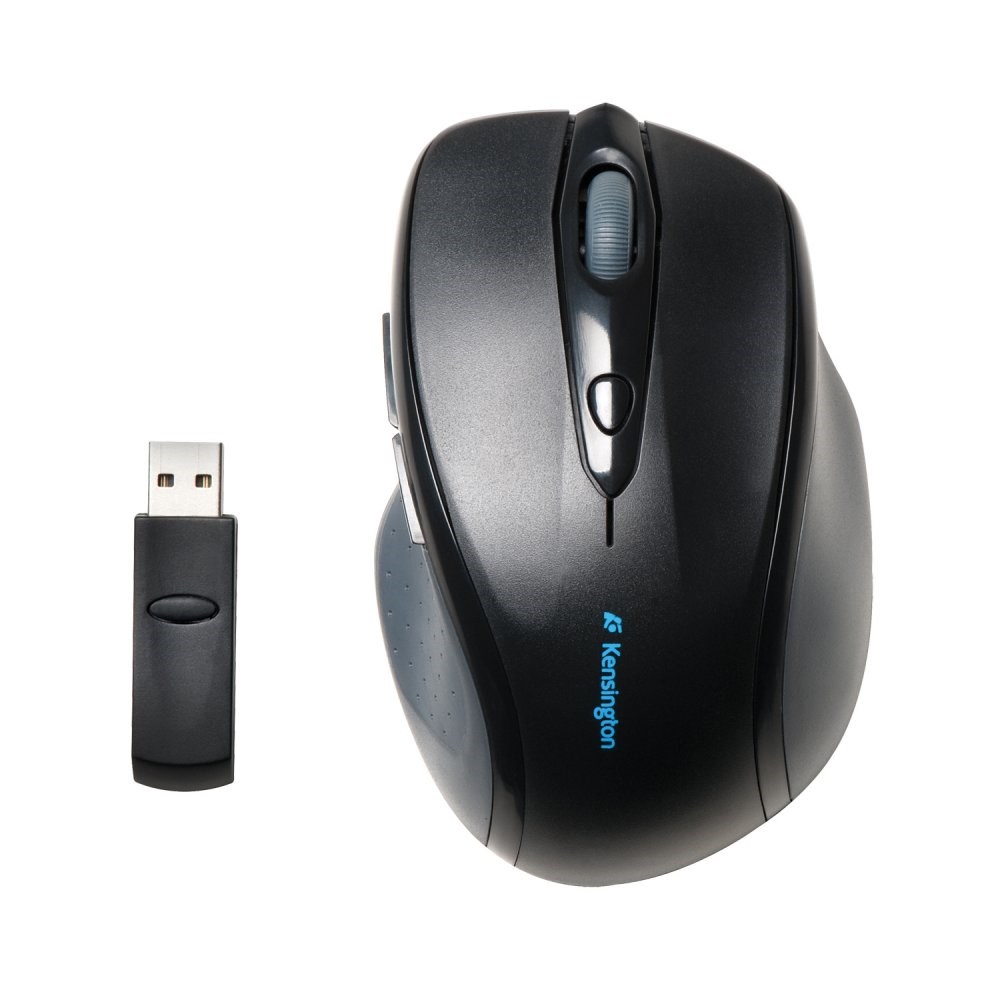 Users with larger hands may prefer the Pro Fit® Full-Size Wireless Mouse, with an ergonomic, right-handed shape that features a soft rubber grip. The mouse's high-definition optical sensor as well as its navigation features—including forward and back buttons and a pointer speed quick-select button—give the user extra control. Quick Plug and Play installation means no drivers are needed—just plug in the 2.4 GHz USB receiver and you're good to go.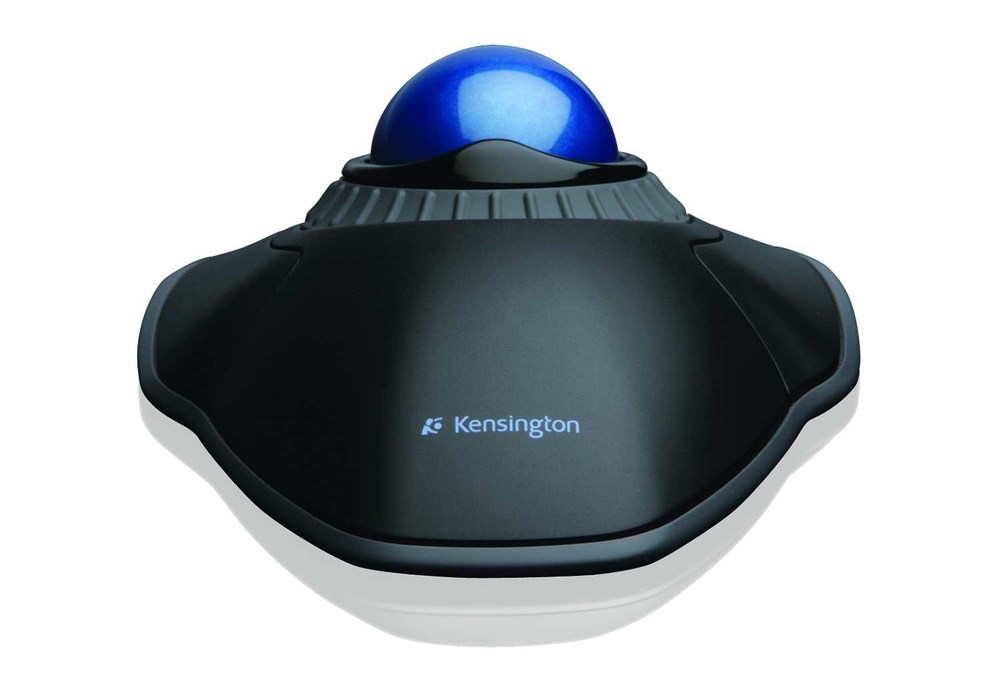 A traditional mouse isn't the only option. A trackball enables finger movement while keeping the arm in a stable position, which can be less fatiguing. Trackballs like Kensington's Orbit™ Trackball with Scroll Ring can be used left or right-handed, and are a great fit for hands in a variety of sizes because they don't require bending the wrist while gripping. The medium-sized 40mm ball is designed as a perfect sphere to provide exceptional precision, and the award-winning Scroll Ring lets you scan up and down pages with a spin of the dial. Kensington's free downloadable TrackballWorks™ software lets you customize the 2 buttons, as well as adjust cursor and scrolling speeds. Optical tracking technology provides superior cursor control and accuracy, so you can get where you want on the screen quickly with less hand movement. Quickly get clicking and scrolling with simple installation through the reliable wired USB connection—plus the wired connection means it doesn't need batteries. As a bonus, several of Kensington's trackball pointers include a detachable wrist rest to support the hand and wrist for ergonomic comfort.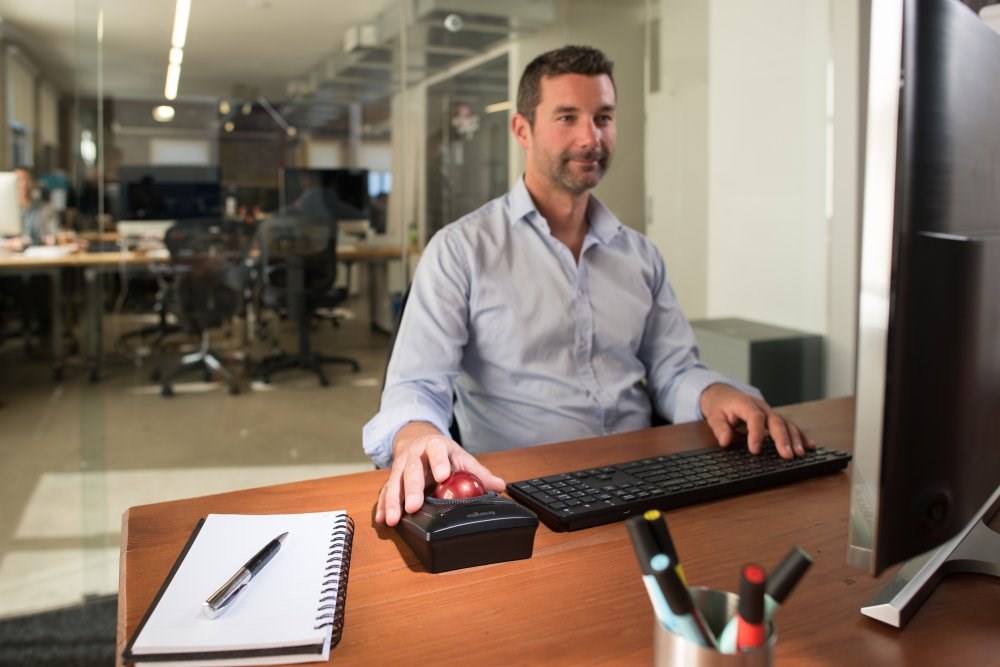 To keep a stable arm position with access to additional shortcuts, you might select the Expert Mouse® Wireless Trackball, which allows you to personalize all four buttons and adjust cursor and scrolling speeds using Kensington's free downloadable TrackballWorks™ software. Enjoy the freedom to connect to a computer either via Bluetooth® to save a USB port or with the highly reliable wireless USB nano receiver. DiamondEye™ optical tracking technology provides premium cursor control and accuracy. Spin the award-winning Scroll Ring's dial to move up and down web pages or documents with ease, while the large red ball's absolutely spherical, hard surface provides precise tracking and control. And the trackball comes with a detachable wrist rest to keep the hand and arm in-line for pain-free productivity.
The best mouse for you will be one that fits your hand perfectly, and your needs just as well. Perhaps that's a trackball that lets you customize each button and stabilizes your wrist and arm. Or maybe it's a wireless mobile mouse that makes it easy to set up an ergonomic workspace wherever you need to do your computing. Check out Kensington's full portfolio of mice, trackballs, and other desk accessories to find the right mouse to support your comfort, style, and productivity.