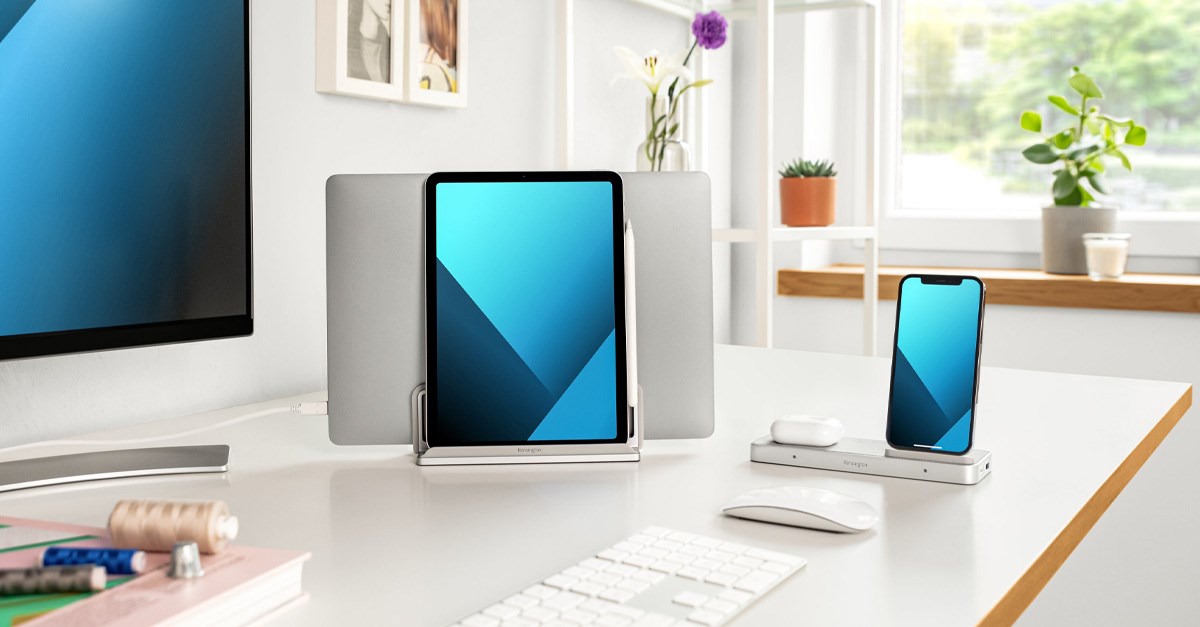 Apple introduced iPhone 8 and iPhone X in the fall of 2017, unveiling the first-ever iPhones with wireless charging built-in. Since then, all iPhones have come with the ability to charge without a cable. Also known as Qi, wireless charging comes with various benefits and is quite trendy. There are many competing products offering Qi charging, and Apple isn't just one of many smartphone brands that now feature the technology.
Android manufacturers, such as Samsung, have long provided phones with wireless charging capabilities. Nonetheless, not all wireless chargers you encounter online are desirable. It is crucial to focus on finding trusted suppliers offering top-quality products. Here's a quick overview of Qi charging, how to use it, benefits, and iPhone models that support wireless charging.
What is Qi Charging?
Qi was created by Wireless Power Consortium (WPC) as an open universal charging standard. Today, there are many Qi-certified chargers you can use to charge your iPhone. As accessories, they are available in cafes, cars, airports, hotels, and even furniture. Most universal Qi chargers work with the latest iPhones and power at rates up to 7.5 watts.
How to use Qi Charging
Using Qi charging is relatively effortless, and most chargers come with an easy-to-understand manual. A standard wireless charger is nothing more than a charging pad. With no need for cables, the design is kept simple and neat. However, Qi chargers aren't all the same. There are various designs, including those you can use with an iPhone stand. Here's how to charge wirelessly:
Step One: Connect the charger to power. You should always use the power adapter that came with the accessory, but you can try any recommended by the manufacturer.
Step Two: Place the wireless charger on a flat surface or any place recommended by the manufacturer. You can also use a charging stand for phone models with wireless charging capabilities.
Step Three: Place iPhone face-up on top of the charger, preferably in the center or any place recommended by the manufacturer. You can also use a vertical laptop stand.
Wait a few seconds. Your phone should start charging when you see the charge icon in the status bar. Wireless charging relies on magnetic induction, so you shouldn't have anything between your iPhone and the charger.
What iPhones Have Qi Charging?
Does iPhone 8 have wireless charging? Does iPhone XR have wireless charging? Does iPhone 11 have wireless charging? Does iPhone SE have wireless charging? These are common questions among new Qi charging users. As aforementioned, iPhone 8 and X were the first models to feature wireless charging. Here's a list of all iPhones with Qi charging built-in:
Does (iPhone Model) Have Wireless Charging? 
12 Pro Max, 12 Pro, 12, 12 mini: Yes/Built-in Qi Charging (works with Qi-certified chargers)
SE 2020: Yes/Built-in Qi Charging (works with Qi-certified chargers)
11 Pro Max, 11 Pro, 11: Yes/Built-in Qi Charging (works with Qi-certified chargers)
XS Max XS: Yes/Built-in Qi Charging (works with Qi-certified chargers)
8, 8 Plus: Yes/Built-in Qi Charging (works with Qi-certified chargers)
XR: Yes/Built-in Qi Charging (works with Qi-certified chargers)
7, 7 Plus: No/Requires Wireless Charging Pad
SE: No/Requires Wireless Charging Pad
6S, 6S Plus: No/Requires Wireless Charging Pad
5S: No/Requires Wireless Charging Pad
Other iPhones: No/Requires Universal Adapter Plus Wireless Charger
Benefits of Qi Charging
The merits of Qi charging are straightforward. You no longer need to bring your USB-c charger everywhere, and there's no cord to worry about. All that's required is the wireless charger. Other benefits of Qi charging include:
Universal compatibility: You can use Qi with any wireless-capable device, including all iPhones later than iPhone 8. Qi is a universal standard, so all Qi-certified chargers will work just fine.
Safe connections: All charging takes place within a confined space with no need for cords. Wireless chargers eliminate corrosions from water and oxygen and also reduce the likelihood of electrical faults.
Durability: There's no constant plugging and unplugging, which reduces the rate of wear and tear on your wall and iPhone sockets. Alternating between wireless and wired charging also increases the longevity of your USB-c cables.
Convenience: Once your iPhone is full, the wireless charger turns off automatically, preserving energy and preventing your battery from overheating.
Benefits of StudioCaddy Qi Wireless Charger for iPhones
Many Qi-certified chargers work with iPhones. However, not all are worth buying. You need trusted brands known for functional wireless chargers that work. StudioCaddy iPhone chargers are tailored for Apple devices and have many advantages over other brands. Here's what you'll get from using StudioCaddy Qi-certified chargers:
Designed for iPhones
StudioCaddy chargers are designed to work most iPhones, including all models from iPhone 8 up. Refer to the table above for all iPhones with built-in Qi charging capabilities. You can also use a universal cable plus a wireless charger.
Space-Saving
With no more need for multiple cords, you can save more valuable desk space while keeping your workstation organized. StudioCaddy is perfect for businesses, offices, seminars, and personal use.
Flexible
StudioCaddy works in portrait or landscape mode, and the phone attaches/detaches magnetically to/from the stand. You can place it where you want and always have the option to use USB-a and USB-c ports if you need it.
Steady
The wireless charger offers a stable base and stand for charging your phone. Since it disconnects automatically when the phone is fully charged, it works just fine for viewing and storing your iPhone in vertical or horizontal orientations.
Compatible
In addition to working with multiple Apple devices, StudioCaddy is compatible with Apple Magic Keyboard, Smart Keyboard Folio, and most iPhone and iPad cases. You can use it with Kensington's protective cases.
Get in Touch
Qi charging is the next trend, and many iPhone users prefer wireless chargers to traditional USB cables. However, not all wireless charging accessories are admirable. You still need to review your offers and choose reliable brands with a growing reputation among users. Kensington is committed to providing premium quality electronic accessories, including wireless chargers of iPhones and other Apple devices.