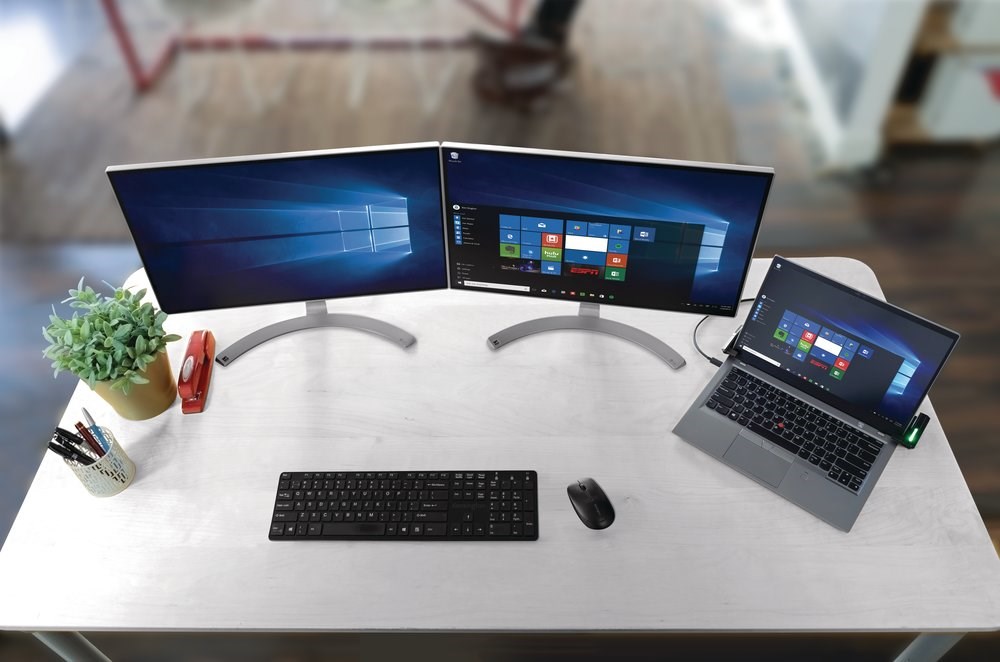 Are you thinking about upgrading from Windows 7 to Windows 10? Many consumers and businesses still operate on Windows 7 thanks to its stability and compatibility with many applications, but change is in the air. After January 14, 2020, Microsoft will no longer provide extended support for Windows 7. Even if you're a longstanding Windows 7 fan, it's time to start looking into migration over to Windows 10.
There's no need to be anxious about the transition—Windows 10 comes with a lot of benefits! For one thing, it's designed to deliver a unified experience across different devices and platforms, from a tablet to a traditional desktop PC to a large conference room display. Windows 7 users will find familiar aspects such as the Start button, along with some innovative ones. Cortana, a voice assistant similar to Amazon's Alexa or Google Assistant, is integrated in many core areas to help you with a wide variety of tasks such as adding meetings to your calendar, checking on action items, and more.
Especially important given the rise in cybercrime, Windows 10 includes features such as Windows Hello to make it safer and more secure than Windows 7. Windows Hello enhances authentication with biometric security such as fingerprint authentication and facial recognition, and Windows Hello for Business adds management tools designed for enterprise-level use. With a simple scan of the finger or face, users can be authenticated faster and more securely than ever before.
Migrating to a new operating system can be a challenge, but Kensington is here to help make the switch a smooth one with accessories optimized for Windows 10 including biometric security keys, docking stations, Surface accessories, and video adapters. We'll point out some standout options below.
Biometric Two-Factor Authentication for Windows Hello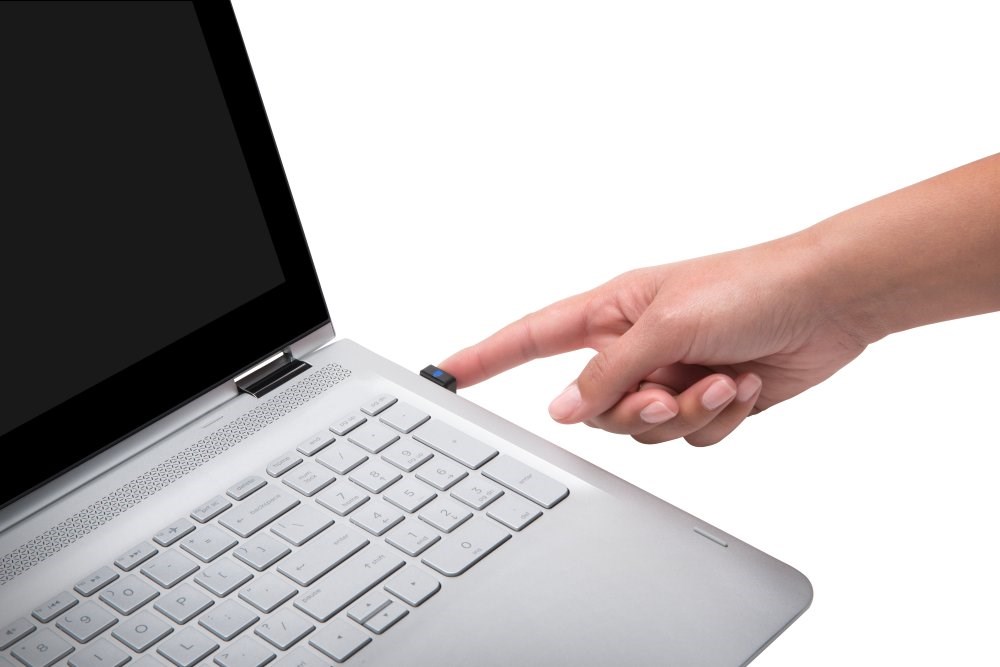 Kensington's VeriMark™ Fingerprint Key is the world's first biometric fingerprint security key to support Windows Hello as well as Fast Identity Online (FIDO)'s Universal 2nd Factor (U2F) authentication. With out-of-the-box access for Windows computers and platforms, the VeriMark™ Fingerprint Key provides simple, fast, and secure fingerprint-based security on any Windows PC.
For IT managers looking for an enterprise-wide solution, Kensington's VeriMark™ IT Fingerprint Key supports GDPR compliance and is designed to support both Windows Hello and Windows Hello for Business as well as FIDO2/Web Authentication and Microsoft services on Edge to put business-class security at your fingertips. Learn more about Kensington's biometric security options, and check out our detailed Windows 10 setup walkthroughs.
Docking Stations to Seamlessly Connect Your Peripherals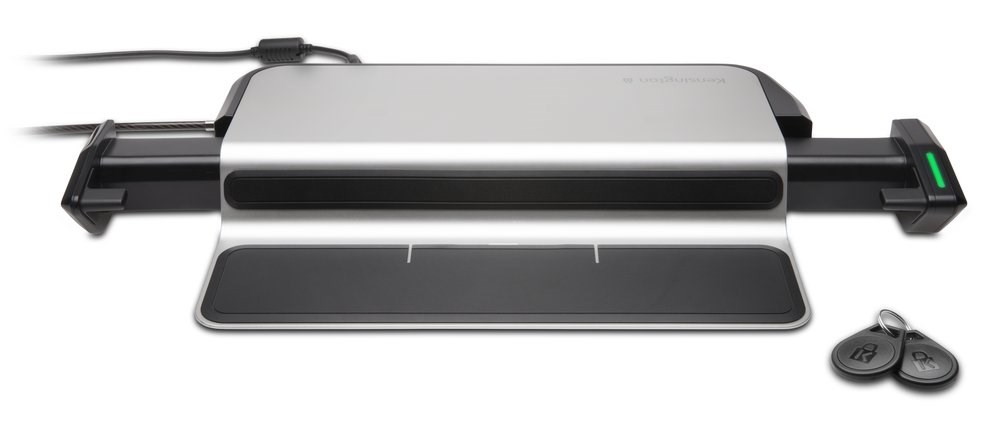 The right dock can elevate the functionality of your slim and portable Windows laptop by syncing up all your favorite devices—your external monitor, full-size keyboard, ergonomic mouse, and more! Windows users with thin and light laptops 11-15 inches in size can enjoy the benefits of universal USB-C docking productivity and next-gen encrypted keyless laptop security with the Universal USB-C Dock w/ K-Fob™ Smart Lock—with options for multi-user shared workspaces or single user environments.
For those who need a scalable solution to standardize their evolving mixed-computer environments, Kensington's Universal USB-C and USB 3.0 Docking Station conveniently connects any Windows or Mac laptop equipped with USB 3.0 or USB-C to quickly transfer audio, video, data, and power. See our full range of docking stations to pick the right one for your needs.
Next-Level Surface Accessories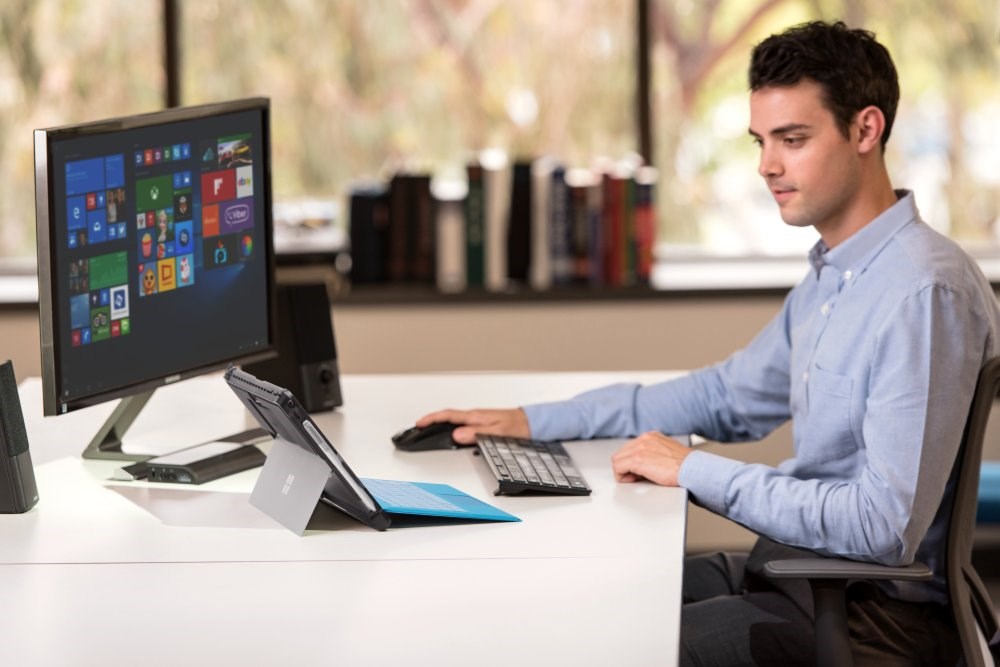 Enhance your Windows 10-enabled Surface experience with a range of Kensington accessories built to boost the productivity, connectivity, and security of your tablet. Designed in collaboration with Microsoft, the groundbreaking Surface Pro Docking Station makes the Surface Pro into a full desktop PC replacement with a two-position hinge that allows the tablet to be comfortably positioned upright as a display or at a comfortable drafting table angle—with the freedom to go mobile anytime.
Surface users can bring their tablet anywhere with Kensington's BlackBelt™ Rugged Case with Integrated CAC Reader for Surface™ Pro 6, Surface™ Pro (5th Gen) & Surface™ Pro 4, which provides military-grade drop protection and secure access to the device and your network with an integrated FIPS 201-compliant CAC reader. Learn more about Kensington's full range of accessories for Surface. 
Video and Multi-Display Adapters
Whether you need to connect to the latest in 4K technology or standard HD, Kensington video and multi-display adapters are all compatible with devices running Windows 10. For instance, our USB 3.0 to HDMI 4K Video Adapter enables users to easily project in Ultra HD from a laptop to a 4K monitor, TV, or projector using the USB 3.0 port found on virtually all Windows laptops—without the need for a 4K graphics card. Check out our video and multi-display adapters signed to fit every monitor port type, including HDMI, DisplayPort, VGA, and DVI.
Expanded Ports with USB Hubs and Adapters
If your thin and light laptop or tablet doesn't have as many ports as you'd like, you can extend your device's productivity and efficiency with a Kensington USB hub or adapter. Our USB-C 4-Port Hub provides 2 USB-A ports to connect traditional USB peripherals like a mouse, keyboard, or flash drive to a host device, and 2 USB-C ports for accessories like a smartphone or tablet. See all of Kensington's USB hubs and adapters to find the option that best meets your requirements.
Changing operating systems can seem overwhelming, but having smart, safe, and easy-to-use accessories can ease that transition and truly enhance your experience with your Windows 10 devices. If you've got questions about Windows 10 compatibility with any Kensington products, you can contact our customer care team or shoot us an email at dockguy@kensington.com. We're here for you every step of the way to help make your Windows 10 experience as smooth, productive, and secure as possible.
---
Sign up and stay updated with the latest Kensington news and exciting product information!