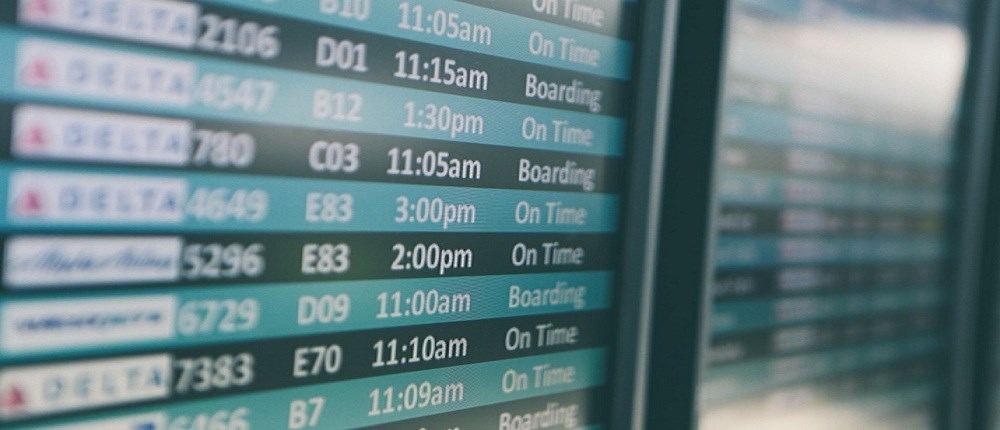 If you're traveling this holiday season, there's a Kensington accessory to make your journey that much easier for you, the family, and everyone's devices. If you're looking for a travel essential for your tablet or something full of features for your laptop, Kensington has you and your tech covered so you can use them safely and comfortably when you're working away from your office or home.
With our 2016 product assortment, we've got travel accessories for all the most recent gadgets, whatever brand you're using, to meet all the needs of the modern traveler.
A travel bag designed specifically for your technology is key to a great trip for many people. Take a look at the SecureTrek lockable laptop bags, which are made from a strong, durable polyester, and feature the SecureTrek Lock Base. This clever anti-theft system allows you to secure the bag's zipper pulls into slots that can then be locked with either a TSA-approved padlock if you're checking your bag at the airport, or with a Kensington cable lock that can be tethered to a fixed object, preventing a thief from running off with your bag. There are backpacks that fit either a 15-inch laptop or 17-inch laptop, a briefcase, or an overnight roller bag that has plenty of room to carry clothes and essentials for short trip.
One thing you'll definitely want to put into your travel bag is a charger to keep your mobile devices ready to use at all times. Kensington's PowerBolt range features chargers that plug into your car's CLA, with different options to charge an iPhone, iPad, Galaxy S phone, and many other devices that use a Micro USB port. If you're traveling overseas and require a way to charge your gadgets, you'll need a plug adapter. Kensington's International Travel Adapter works in more than 150 countries, and has two USB ports to charge phones, tablets, cameras, etc., as well as a main adapter that can be used for any device with a 2-prong U.S. plug.
If you prefer to travel without the noise and interruption of those around you, relax in comfort with our Noise cancelling Headphones. There's some clever technology that filters out background noise with a smart microprocessor, letting you enjoy your listening your music or videos in peace on the airplane or in the car.
If you're traveling somewhere where you're going to need some extra protection for your tablet, trust your device with a BlackBelt Rugged Case. Kensington's form-fitting cases wrap neatly around your tablet, giving it an amazing level of drop protection. There's even a handy built-in hand strap on the 2nd Degree cases, so you can carry and use it as you go. It's so strong that it has passed military-grade drop tests! The non-slip TPU material is flexible and durable, and the accurate cutouts provide access to your tablet's charging port and buttons. You can find compatible BlackBelt models for the Microsoft Surface Pro 4, iPad Air and iPad mini, and HP's Slate.
If you want to charge, protect or just pack your tech equipment safely, you won't find a better partner for your journey than the innovative travel accessories range from Kensington.