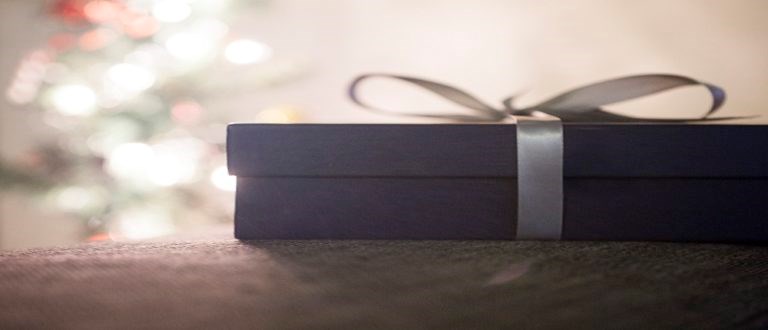 As the holiday season draws closer, you have every reason to be keeping an eye on your wallets. For the main purchasers, budgets might have already taken a hit from the company holiday party, while outside of the workplace, watching what we spend on gifts and supplies for hosting holiday events become extremely important.
That's why you might want to check out our rundown of the Top 5 gifts from Kensington for under $50. Not only do they represent a great opportunity to stock up on desktop essentials while prices are low, but they're also professional-quality gifts for friends and family.
If you spend a significant amount of time each day or night clicking away, there's nothing like a mouse that truly delivers. You might find it hard to believe that a device that features next-generation technology, such as the Pro Fit Wired Windows Gesture Mouse, is available for such a budget friendly price. Not only is it designed for comfort and responsiveness, it also utilizes the magic behind touchscreen technology, giving you the choice to make touchscreen commands through by using a gesture button on the side of the mouse along with specific clicks or mouse movements that are picked up by a high-definition 1800 DPI sensor. The Plug & Play installation means the gift recipient won't have to worry about any setup problems since everything happens automatically.
Presentations can be nerve-racking enough without having to worry about the presenter going haywire in front of your audience. To put yourself in full control, it's hard to find a better device than our Wireless Presenter with Red Laser. In addition to the button to activate the red laser, simple controls for forward and back are complemented with a blackout button, which allows you to "hide" your slides while you manage them, or focus on a more speech-orientated part of the presentation. Wireless technology allows you to roam around the room up to 65 feet away from your laptop, and because the presenter is uniquely paired with the receiver, it filters out interference from other devices. The red laser pointer helps highlight key parts of your presentation for your audience.
If you're shopping for a mouse user and you've heard them complaining about wrist pain while they work, or they are already suffering from carpal tunnel syndrome, a trackball might be their best bet for a more comfortable workday. This is one of our best-selling trackballs and offer better ergonomics because the user uses far less wrist and hand movement to perform the same functions as a mouse on the computer. The award-winning scroll ring will let them skim quickly through documents and web pages, while the optical tracking for the 40mm ball offer smooth and accurate cursor control. And this trackball is also available on Amazon.com at a great discount this holiday season.
Ideal for the student in your life that's using an 11.6 Chromebook for school, the new release from Kensington offers so much more than you'll find in a simple laptop sleeve. The portfolio fits perfectly with nearly all 11.6" Chromebooks from Samsung, Dell, Acer, HP, Lenovo and Asus. It has a faux leather cover and a convenient hand strap that makes it extremely easy to carry without fear of dropping and damaging it. The sides of the portfolio are open, providing access to all the device ports, meaning it can be charged without having to take the portfolio off. The inside has foam bumpers that protect against bumps and small drops and has specially designed channels that increase airflow and dissipate heat so the Chromebook won't get too hot and shut down.
It might need seem like a big difference-maker, but a supportive back rest can be huge when it comes to being comfortable at the desk during a long day at the office. While office chairs have come a long way over the years in terms of ergonomics, some people just need that extra level of support for their back and this product delivers. The soft memory foam molds to the body's contours to relive pressure-sensitive spots and provides support for the lumbar area. It's also temperature-sensitive so it reduces heat build-up. The outer cover fabric is removable and washable, so it can be freshened up if the need arises, and the straps are adjustable so it can be installed on nearly every kind of office chair. This is another product that can be purchased on Amazon at a substantial discount, which is always helpful when you're holiday budget is starting to get stretched a little thin.
There you have it: 5 gifts for under $50 on Kensington.com – consider your Christmas gift shopping one step closer to being done!