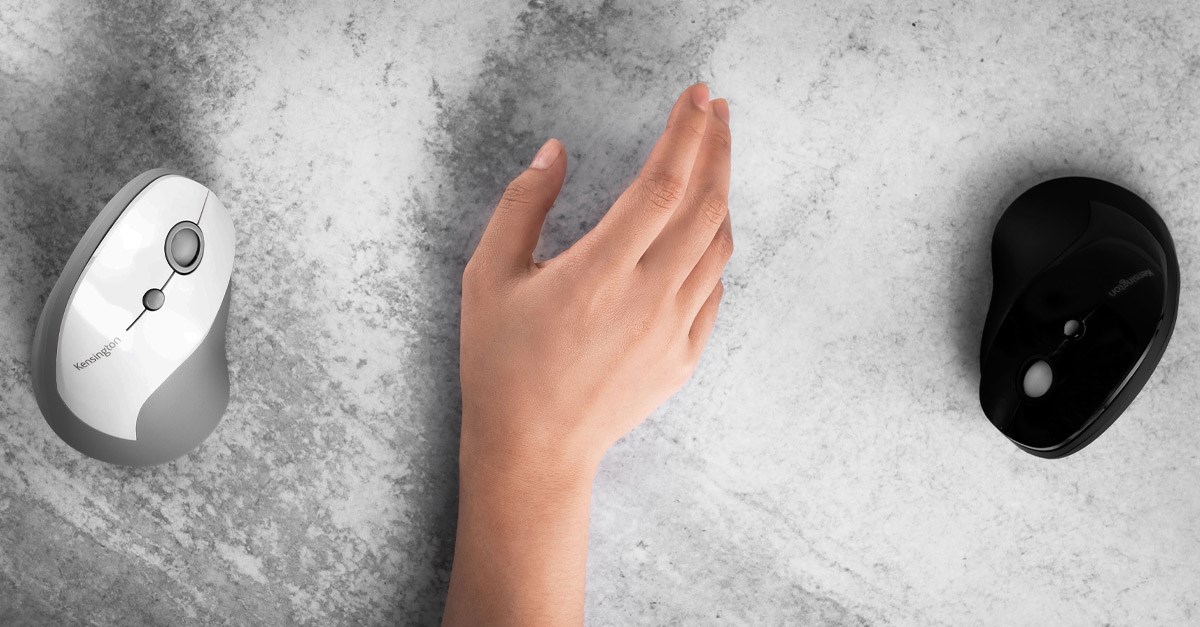 The time you spend behind your computer quickly adds up. The advances in information technology over the last twenty years led to changes in work execution, media distribution, and social interaction. Since the first mouse shipped with a personal computer more than four decades ago, the modern office transformed and today's average worker spends about 1,700 hours sitting behind a computer screen per year.
The extended time you spend behind a screen operating a computer can lead to adverse health effects. The study of these effects led to a new definition in health sciences called Technological Diseases, and researchers found that the extended use of a mouse and keyboard could cause Occupational Overuse Syndrome.
The infographic below shows the different injuries your mouse may cause you during extended use.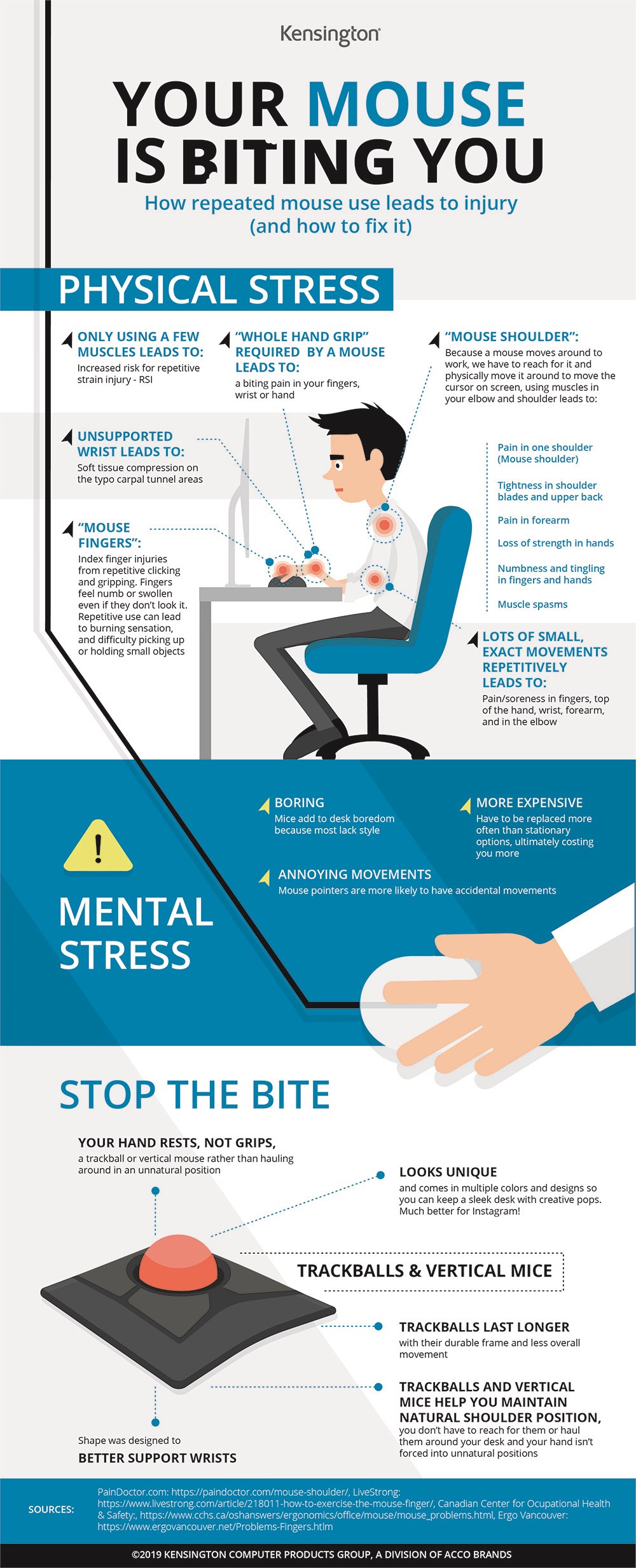 How Repeated Mouse Use Leads to Physical Stress on Your Body
How you comport yourself during your daily work routine will influence your health in the long-term. Your sitting position, the position of your monitor, and the arrangement of your input devices all affect your posture and put additional physical stress on your body. If you don't ergonomically understand how to use your keyboard or mouse, you could suffer from mouse shoulder, carpal tunnel, or cervical pain syndrome.
Carpal tunnel syndrome – Leads to a reduction of sensation, numbness, tingling, and pain in your hands and forearms.
Mouse shoulder syndrome – Creates inflammation in your arm that leads to shoulder tendon pain and limiting your muscle mobility.
Cervical pain syndrome – Changes the cervical spine and the soft tissue that surrounds it, which leads to back and neck pain.
If not addressed, these three syndromes could lead to permanent injury. You can alleviate the stress on your wrist, arm, shoulder, and back using an ergonomically designed trackball or vertical mouse.
Benefits of an Ergonomic Trackball or Vertical Mouse
Ergonomic products like trackballs and vertical mice can help reduce the long-term physical stress on your joints and muscles. These products consider your extended use and provide for a more comfortable operating position, helping overcome the risk of injury. It took many years of research and development to find the optimal design, leading to devices you can use to limit your exposure to strains and pains.
Advantages of a Trackball
Trackballs use less space, allow for precise movement, and come with better support for your wrists. As a trackball is ambidextrous and doesn't need to move across your desk, it provides for greater comfort during extended pointer use.
Since the first models, trackballs quickly became popular with visual designers and users that need to use a mouse to make thousands of small changes to an image or drawing. The technology also became popular with gamers because it provides fluid and consistent movement. For any situation where you need to scroll frequently or are using multiple monitors to do your work, you can benefit from a trackball that reduces wrist stress and grip fatigue.
Advantages of a Vertical Mouse
A vertical mouse uses a 'handshake' design to keep your wrist in an ergonomic, neutral position during operation. The contour of the mouse keeps your hand in a resting position that ensures superior comfort even after hours of use.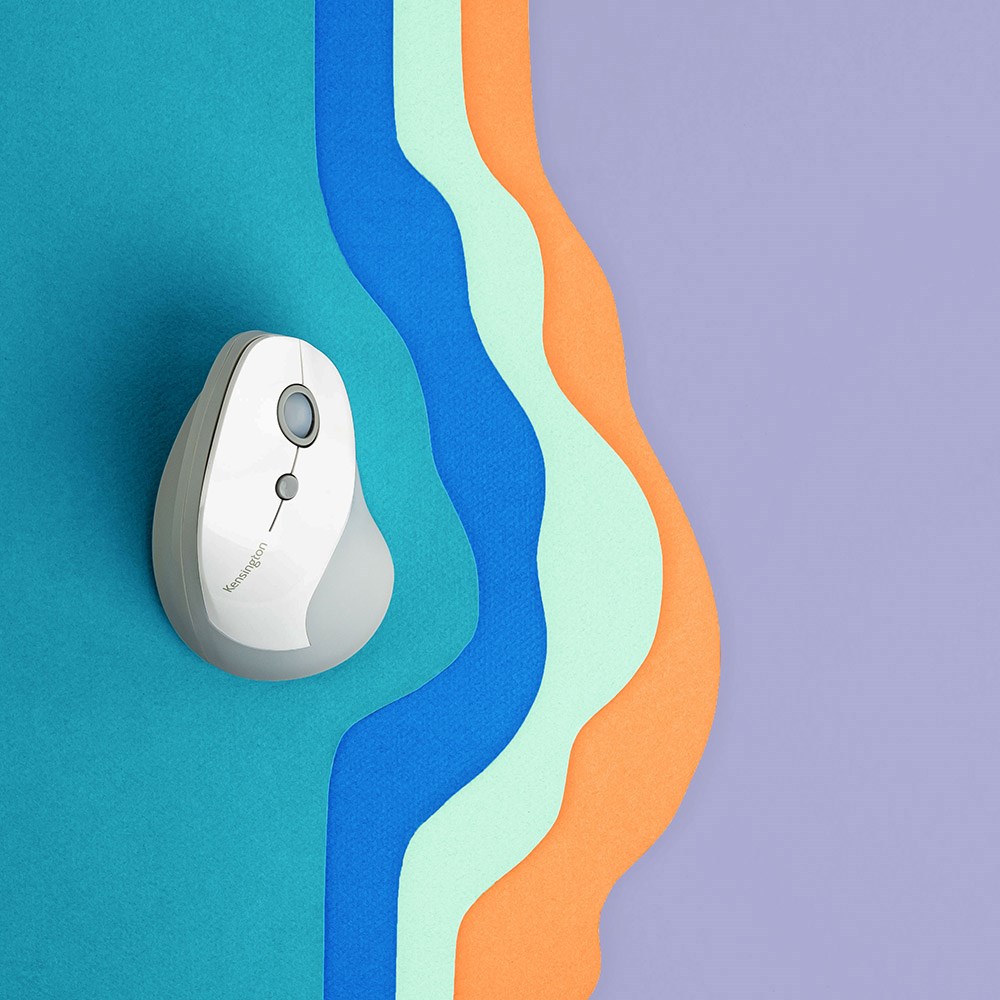 A vertical mouse helps you to:
Keep your wrist and forearm at rest in a neutral position that reduces muscle use.
Reduces pronation (turning your wrist and forearm counterclockwise) to avoid compressing the median nerve.
Changes your wrist position and keeps it off the desk to reduce persistent pressure on the area.
Using a vertical mouse also helps if you already feel the effects of not using an ergonomic product. As you can maneuver a vertical mouse by either moving your entire arm or just manipulating your wrist, you can alternate between the two methods for greater comfort.
Kensington Ergonomic Trackballs and Vertical Mice to Help Reduce Injury
Kensington has a range of ergonomically designed input devices that can help you increase your comfort and reduce the strain on your body. Although these peripherals focus on relieving physical strains, it will also help reduce mental stress. A malfunctioning pointing device that leads to unpredictable or accidental movements will frustrate any user. By investing in a more durable, comfortable, and accurate solution, you will also enjoy a new and exciting experience while you work.
Orbit™ Wireless Mobile Trackball
If you need maximum comfort while remaining on the go, the Kensington Orbit™ Wireless Mobile Trackball is fast, accurate, and reliable. You can connect it to any device with its 2.4GHz wireless receiver and start working right away. The platform comes with a two-button, ambidextrous design and has a 32mm ball for precision pointer control.
Orbit™ Trackball – Wired with Scroll Ring
For a wired solution that doesn't require batteries and still delivers maximum versatility, you can use the Kensington Orbit™ Trackball. The scroll ring allows you to navigate through pages on documents easily while your wrist and fingers remain in a relaxed position. With a detachable wrist rest, it delivers greater productivity over long periods of operation.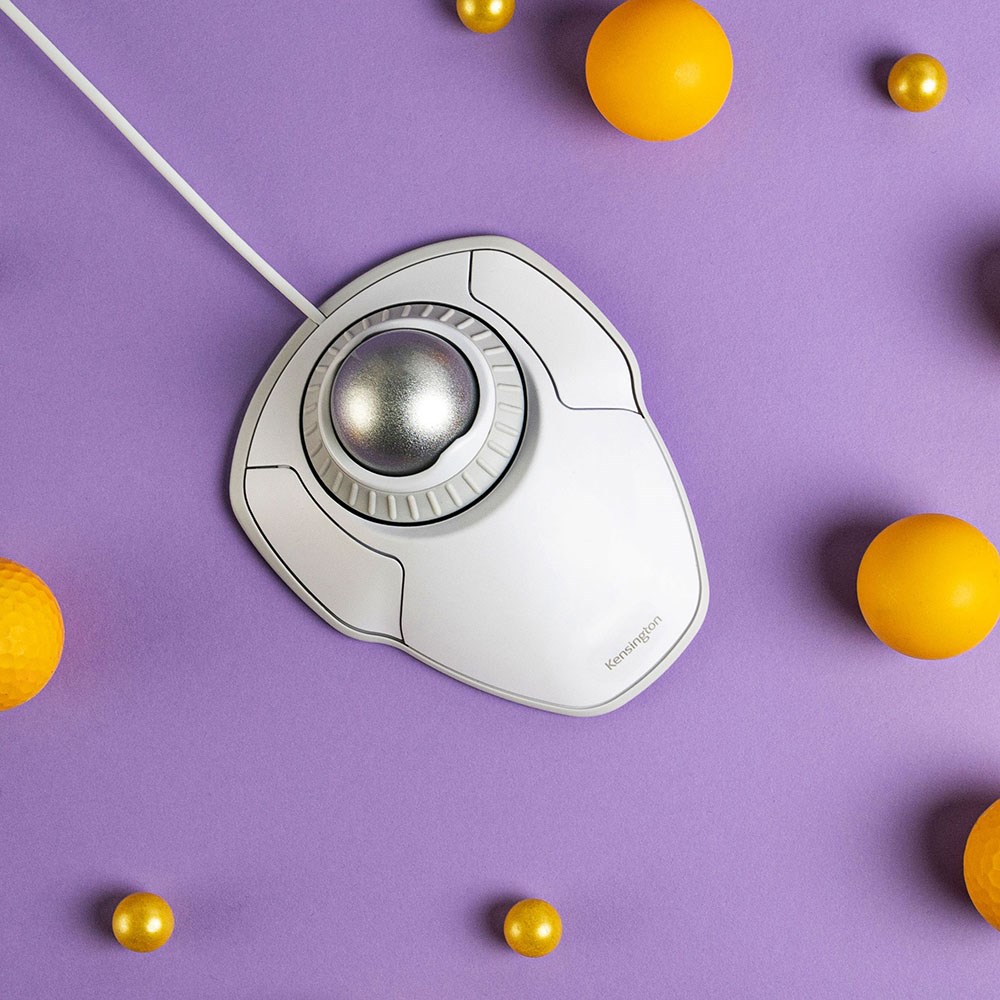 Pro Fit® Ergo Vertical Wireless Mouse
The Pro Fit® Ergo Vertical Wireless Mouse provides a contoured design to support the natural slope of your wrist (at 46.7°). It has an extended lip to support your little finger and has six, customizable buttons to improve your productivity. You can choose from a black or grey model and the wireless receiver gives you a range of up to 20 meters. If you need to reduce the risk of injury or want relief from existing pain in your wrist, forearm, or shoulder, the Pro Fit Ergo vertical mouse is the most comfortable solution.
Maximize Your Productivity with KensingtonWorks™ and a Trackball or Vertical Mouse
You can personalize your trackball and vertical mouse experience with KensingtonWorks™. To help you set up your device for improved productivity, you can change button configurations, increase your scroll speeds or pointer sensitivity, and assign specific shortcuts to boost your efficiency.
You can avoid the long-term health effects and risk of injury by investing in an ergonomic input device like a trackball or vertical mouse. It will reduce strain on your body, eliminate physical stress, and provide you with a healthier work set up. With greater accuracy and reduced wrist movement, you can remain productive for extended periods without putting additional strain on your muscles.
To enhance your entire office set up, discover or ergonomic range of solutions.