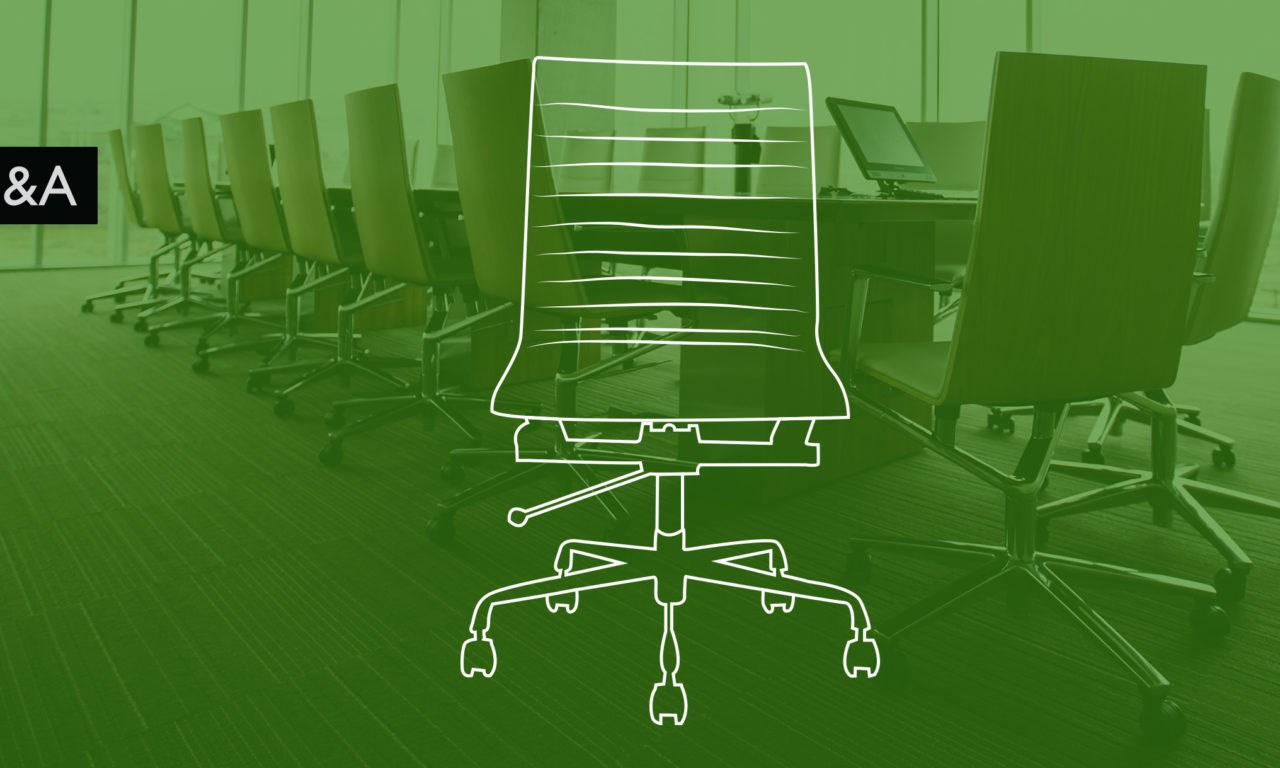 Wellness in the workplace is something which we are keen to promote heavily here at Kensington, as we all acknowledge that this plays a crucial role in the productivity and success of a team – and business. Ergonomic assessments and complementary workplace equipment play a crucial role in ensuring that the repetition of everyday life in an office and traveling between meetings doesn't have a negative effect on employees' health and overall well being.
There has certainly been a rise in informative content published across the internet, educating employers on the need to consider wellbeing programs within organizations. Kensington spoke to Heidi Roberts, founder of Motion Therapy, whose business provides mobile physical therapy, injury prevention and pain relief services to business and individuals. Workplace pain or injury as a result of bad posture or repetitive movement is far too common and Heidi's business model aims to evaluate and educate to ensure professionals to ensure they can live an injury-free life.
Here's what we spoke to Heidi about…
Why do you think that the trend around ergonomics has increased so much in the last few years?
In the summer of 2013, research linking prolonged sitting with chronic disease, cancer and declined physical and mental health hit the mainstream media. Sitting became the new smoking. Since then, significant evidence has emerged linking the effects of sedentary behavior to declining on-the-job performance and increased costs for injured workers. These findings ignited a revolution in the day-to-day environments where we live, work and play.
As a result, individuals have become more savvy advocates regarding their own health and wellness — both at work and at home. Quality of work environment is of greater importance for businesses that seek to attract and retain talent, innovators and leaders. Employers are responding by shifting employee wellness programs to address the whole person, which includes nutrition, exercise, ergonomics and stress management as strategies to increase employee retention, productivity and happiness. 
Have you noticed an increase in people coming to you for help over the past year, as products such as the standing desk have become more popular and people begin to understand the physical effects of a sedentary lifestyle?
Yes. I've seen an increase particularly in health-conscious, ambitious, forward-thinking small-to-medium-sized businesses, online businesses and creative entrepreneurs who are changing how the world communicates and operates in our digital age. People are getting health information not just from their health care provider, but through social networks, e-newsletters, websites, television and other online services and products.
Has ergonomics always been a passion of yours? What led you to found your own company, Motion Therapy?
How we show up and move through life makes all the difference in our mental and physical wellbeing. Posture, ergonomics and body mechanics all play a role in this. I am very passionate about educating and empowering individuals, as well as groups and businesses, about ways to create and sustain an active lifestyle so that they can live pain- and injury-free. This is the key to happiness. But it's not that simple — otherwise, I would be out of a job. 
The idea for Motion Therapy emerged when I reached a point in my career where I felt depleted, sick and burnt out. I knew then, as I know now, that pain is a result of illness in our mind, body and/or spirit. In founding Motion Therapy, I created a way to optimize my own quality of life by taking an integrative and proactive approach to body maintenance while also making that the mission for my practice. Motion Therapy, a mobile physical therapy business, allows me to meet and hold clients accountable where they are — at their home, office or other location — both in-person and virtually. This is a business model that could only be possible through technological innovation and people's willingness to change habits.  
Can you give an example of how you have seen your work directly impact people's office lives?
Because I meet and hold clients accountable where they are — at their home, office or other location — I've been able to make a deeper impact on their lives. As a result of our work together, my clients;
1.) have more time for themselves, their families and their interests without nagging aches and pains chipping away at their life, 
2.) have money to invest, spend or give to others rather than spending money on medical fixes that don't get to the root of the problem, 
3.) are able to find tremendous meaning in the activities they can perform without experiencing pain, imbalance and/or injury, 
4.) feel at-ease physically, mentally and emotionally and have more self-confidence to sustain the outcomes achieved in our work together, 
5.) perform their work, home and civic responsibilities with pride because they have overcome roadblocks and are equipped with real-world tools to help them remain pain- and injury-free.
To those managing ergonomics in a large business, what one piece of advice would you give?
Lead by example. I believe that empowering leaders with knowledge, strategies and systems that inspire greater self-awareness around the value of an active lifestyle go a very long way in improving company-wide health, wellness and overall performance. But it's also critical that managers in a large business take that same knowledge and apply it to their own lives. Start by designing your own active workstation schedule walking meetings and practice mindful movement throughout the day.
How would you respond to those who'd rather see an ergonomic budget spent elsewhere?
I usually ask them if they know how much they spend on workers compensation claims, loss of worker productivity due to illness and/or injury, and their overall employee satisfaction and retention rates. Once they answer, it becomes clearer to them why they can't afford not to invest in their team's overall health, wellness and performance, of which ergonomics plays a critical role. 
Given the consistency of research findings reported on sedentary behavior and health, I expect in the near future we'll experience a sea change in the workplace. More and more businesses will adopt policies that support a wider range of health and wellness initiatives as a means to improving performance and overall morale. 
What do you predict as the next product on the ergonomic horizon?
I predict that just as innovative, wearable products (i.e., fitness trackers) led to greater self-awareness, motivation and accountability around physical fitness and nutrition, attractive and accessible guidebooks like the one my team is creating will empower people to take proactive steps to reduce pain, correct postural imbalances and self manage repetitive-use injuries.
What do you think office spaces will look like in 10 years? (In relation to ergonomic factors) 
Well-designed office spaces keep us connected and allow for collaboration, critical thinking and innovation. The typical office space is rapidly changing due to advances in mobile technology. According to Google Executive Chairman, Eric Schmidt, "Everyone on Earth will be connected by 2020."
This tells me we'll see a continued shift toward virtual office spaces, which creates new challenges and new opportunities for forward-thinking businesses. I expect to see more employers adopting health and wellness policies that address the whole person wherever they are — since they could be working from a home office, a shared office, a coffee shop or elsewhere. The values around what creates a healthy office will be embedded in the DNA of every successful organization, big or small. 
And finally, ergonomics aside, which piece of technology could you not do without?
Hands down, my phone from which I run my entire business most days.
As our working lives are busier now than perhaps ever before, there is a clear need for businesses like Motion Therapy. Parallel to this truth, is the knowledge that information is also more available than ever and ergonomic accessories aren't hard to locate. It's important that our employees maintain a healthy and balanced working life as this has a direct impact on productivity during the working day.