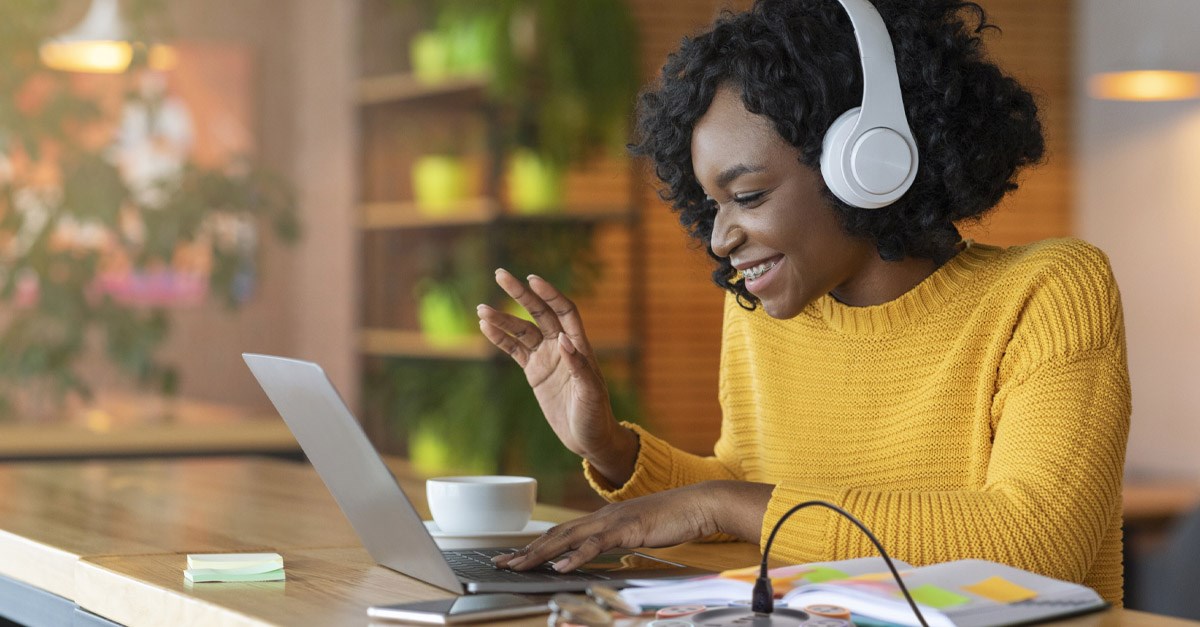 As we get closer to the end of the year, now is the perfect time to reflect on what you are thankful for and appreciate about your work life. While your health, family, and prosperity should always take center stage, if you Work from Home, you may also want to consider the benefits it brings to your life.
Each year, more and more companies and individuals are realizing the benefits available from remote work. With more people working from home than ever before, if your job allows you the freedom and flexibility to operate remotely, there's plenty for you to appreciate from your work arrangement.
Thanksgiving Thoughts when Working from Home
The transition to remote work may have been sudden, but it comes with a host of benefits. In many ways, both Work from Home and Work from Anywhere (WFA) can be a liberating experience for workers. While you may miss procrastinating around the coffee station in the office, WFH and WFA offers greater freedom and provides you with a better work/life balance. In case you forget, here are 10 reasons to be thankful for WFH this Thanksgiving.
1. No More Traffic Blues or Daily Commute
The daily commute is often the worst part of working in an office. In 2018, the U.S. Census Bureau found that the average employee would spend 4.35 hours per week traveling to and from their place of work. That adds up to nearly 9 days per year spent in an unproductive and often stressful daily commute.
By working from home, you can avoid the hassle of having to travel to and from your company every day and instead use the time you save to be more productive. You can opt to sleep in a little later or allocate the extra time to a hobby or activity you love doing that also relieves stress.
2. Increased Focus and Greater Productivity
You can spend the time you save from no longer commuting to practice mindfulness and increase your productivity. A WFH arrangement also reduces distractions that are common in open-plan offices. Without daily distractions and wasted time commuting to work and back, WFH will deliver greater productivity without increasing the burden or taking away precious time from your loved ones.
3. It Helps the Environment
Another benefit of WFH is that you reduce the negative effects on the environment caused by centralized work arrangements. As you're no longer commuting to the office, it means fewer emissions enter the atmosphere and you'll be using less of the world's precious natural resources.
Future sustainability depends on responsible workforces who do their bit to help the environment recover from our consuming habits. WFH is good for the environment simply as it does not add undue burdens on our natural resources, as you can operate just as productively from the comfort of your home.
4. It Saves You Money
Not only are you saving money on car maintenance, fuel, and toll fees, but you'll bank some of the most valuable commodities in human life, namely time. A WFH or WFA policy also saves the company budget, as they no longer need to rent a serviced office space to host all their employees. As an economic solution, remote work saves everyone on costs and improves their time management.
5. A Healthier Work Experience
The time you save can allow you to exercise more often without rushing to the gym and back to the office. A home gym means you just have to get up from your desk and walk to your exercise area, helping improve your long-term health and wellbeing. After you're done with your exercise routine, you can jump in the shower and be back at your home office desk setup in a matter of minutes.
6. Designing Your Personalized Desk Setup
How you configure your WFH desk or WFA flexible office is up to you when you no longer travel to and from work. You can select the peripherals, desk accessories, and ergonomic equipment that appeal to your personal style and physique. Choosing wellness solutions that cater to your requirements provides you with additional freedom, while also promoting your long-term health without compromising on productivity.
7. Spending More Time with Your Family
Whether they are two- or four-legged family, WFH means you can spend more time with those you love unconditionally. Often a distraction, the support, and attention from your loved ones can improve your mood and help you deal with the stresses of your work life. You can spend your lunch hour going for a walk with your whole family or just enjoy a calming cup of tea in the garden with your kids.
8. You can Refine New Skills or Take On New Activities
WFH gives you the freedom to learn new skills or perfect a recipe you still want to try before Thanksgiving. You can spend the extra time you save on commuting and dressing up to ensure you try out new things or start a new activity. As you now save almost an hour every day going to and from the office, you finally have time to focus on those self-improvement programs you've always wanted.
9. A Comfortable Wardrobe
When you work from your house, you can execute your workflows in comfortable clothes for most of the time. Granted, you'll want to dress up if you're having a video conference with colleagues or customers, but when that's not required, you are free to wear anything you want. You can even dress up with your kids and still get through your daily task load.
10. Upskilling Your Tech Game
One thing that may be a challenge but still gives you tangible rewards is you won't have easy access to a tech genius while you work remotely. You'll have to be able to solve most of your IT issues like audio, video, and networking by yourself. Although this may frustrate you at the beginning, once you've solved a few of your own problems, you'll find confidence and trust in your new capabilities.
Improving your WFH and WFA Environments with Kensington Solutions
At Kensington, we provide solutions that enhance your work experience in any kind of setting. Our solutions promote a healthy posture, provide all-day comfort, and support your long-term health. You can optimize your desk set up with our ergonomic input solutions, backrest and footrest products, and superior connectivity tools
You can improve your work from home desk setup by optimizing your rig this Thanksgiving with Kensington's ergonomic solutions.