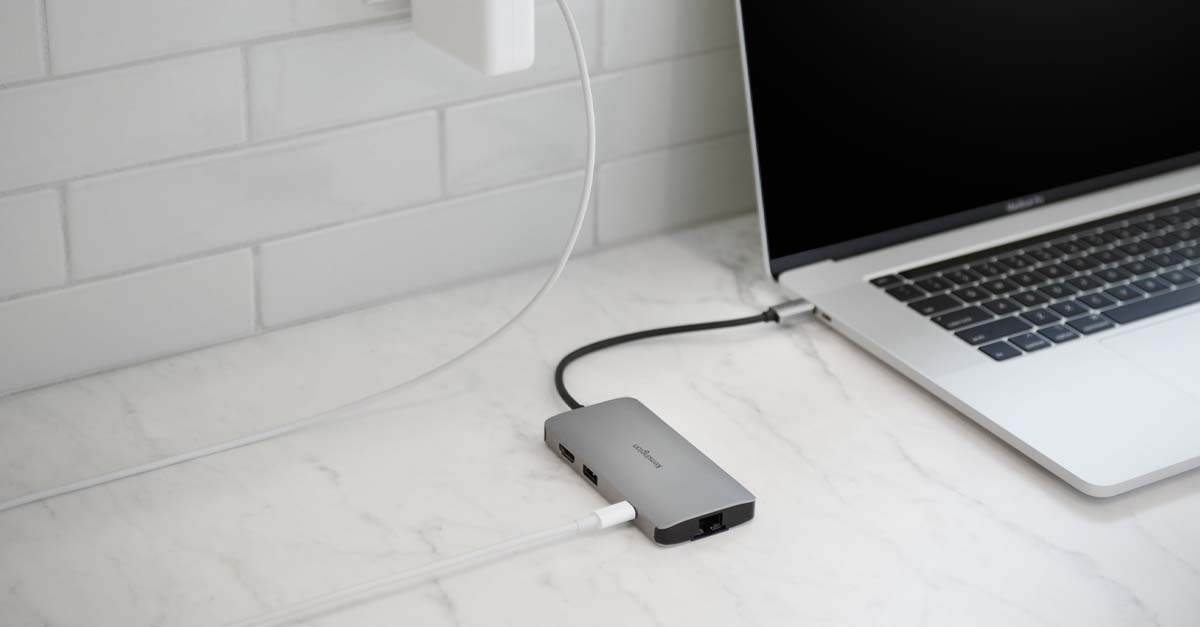 In mid-October, exciting news arrived for Apple fans when the company announced the launch of their M1 MacBook Pro and Pro Max models. Both the 14" (M1 Pro) and the 16" (Pro Max) have exciting features worth bragging about.
Creative and professional users alike are excited about the extraordinary performance of these game-changing notebooks by Apple. With its 1080p camera, the best Apple audio system to date, and most advanced connectivity yet, users are clamoring to upgrade.
If you are considering upgrading to either of these two models, here are some ways to expand on the capabilities of these latest Apple devices.
Why Upgrade to the New M1 MacBook Pro Series?
Before discussing all the methods users can take to expand upon the capability of these innovative Apple devices, let's discuss reasons you will want to upgrade to one of the new M1 MacBook Pro Series notebooks.
Apple designed these new MacBooks with creative professionals in mind. They are perfect for photographers, developers, music producers, 3D artists, filmmakers, scientists, and anyone looking for the world's best notebook.
If you are still unsure if the MacBook Pro M1 series is right for you, here are a few more reasons you should consider making the upgrade:
Groundbreaking processing
Improved graphics
Amazing battery life
Innovative machine learning
Liquid Retina XDR display
Runs on the macOS Monterey
One of the biggest issues users have had in the past with their MacBooks has been the lack of dedicated ports. With the M1 MacBook Pro and Pro Max, connectivity has never been better. You will have every type of port you need, including:
SDXC
Thunderbolt 4 (times two)
HDMI
MagSafe 3
Headphone jack 
How to Expand the Capability of Your M1 MacBook
M1 Pro and M1 Max revolutionize the MacBook experience by adding a system-on-a-chip (SoC) architecture to pro systems for the first time. Featuring fast unified memory, the M1 Pro and M1 Max have increased bandwidth that is faster than standard protocols. Therefore, they offer unparalleled performance with the best-in-class per watt performance.
The M1 Pro also boasts a powerful, up-to-10-core CPU that has two high-efficiency cores and eight high-performance cores. This capability gives the M1 Pro a 70% faster CPU performance with a GPU that is two times faster than the original M1.
Apple designed these features to dramatically speed up workflows, and the M1 Pro Max even adds a ProRes accelerator that gives it unbelievably fast and power-efficient video processing capabilities. In short, the new MacBook Pro Series notebooks are the most powerful Macs ever.
Here are a few ways you can expand the capabilities of your M1 MacBook Pro and Pro Max:
1. Utilize Multiple Monitors
As mentioned before, the MacBook Pro has a Liquid Retina XDR display, which includes mini-LED technology that was once only utilized in the iPad Pro.
With their M1 Pro, users can now connect up to two Pro Display XDRs and a 4K TV all at once. For wireless connectivity, MacBook Pros also feature Wi-Fi 6 with Bluetooth 5.0 for seamless compatibility across devices.
That means that along with an advanced display, you can now have dual or even triple monitor support on your MacBook.
2. Make the Most of Every Port 
The M1 and Pro Max MacBooks go one step beyond what any other MacBook has been able to do. For example, they both have more ports than previous Macs, including additional Thunderbolt™ 4 connection ports. More Thunderbolt™ 4 ports give you ultra-fast speeds of 40Gbps at your desk, enabling you to do even more with your MacBook. 
Within Intel's press release around Thunderbolt 4 technology back in July 2020, Ben Thacker (Vice President and General Manager of Kensington) stated "We expect Thunderbolt 4 products to be an inflection point for accessory makers who depend on PCs and Macs to offer an industry-leading set of product capabilities for a consistent user experience. The advancements in Thunderbolt 4 will help Kensington redefine the modern workspace of the future."
With the Kensington SD5700T Thunderbolt™ 4 desktop docking station, you get the most advanced connectivity capabilities combined with the world's best available docking station. By using a docking station by Kensington to meet your connectivity needs, you maintain the lives of the ports on the MacBook itself while also expanding the number of Thunderbolt 4 ports available to you. 
With this Thunderbolt 4 docking station, you also get numerous USB-A ports, which the newer Macs do not have. This means your new Mac will still be compatible with your current keyboard, mouse, and older accessories.
3. Stay Mobile While Remaining Connected
For those who work away from their desktop and need portability along with efficient connectivity, Kensington offers the UH1400P 8-in-1 Driverless Mobile Dock. These mobile docking stations are perfect for hybrid and remote workers as well as travelers who use their MacBook away from the office. 
The 8-in-1 docking station is an ideal plug-and-play solution for any device running macOS as well as iOS. It can even be used for Windows, ChromeOS, and Android operating systems, making this a universal device for any users who need additional ports and connectivity options.
Recharge the Right Way for Your M1 MacBook Pro Series
It's also important to discuss the power options available through Kensington's docking stations. While charging your devices with a Kensington Thunderbolt 4 docking station, keep the power capabilities of this device in mind. 
The Thunderbolt 4 supports up to 90W for charging. This is perfect for the MacBook M1 Pro, which only requires a 70W charging capability. 
However, you will want to charge your Pro Max with the MagSafe 3 chargeing port instead of a docking station as the Pro Max requires a 140W charging connection.
In fact, with the MagSafe charger, fast-charging capabilities are enabled in Macs for the first time. You can charge up to 50% of your MacBook Pro's battery in only thirty minutes.
Kensington Has You Covered with the best M1 MacBook Pro Docking Stations
The Apple ecosystem is continually expanding. At Kensington, we understand the importance of staying connected while getting the most out of all of your Apple devices.
Whether you're working from home, on the go, or in the office, Kensington has you covered with the award-winning connectivity options you need. Get the most out of your MacBook while you work with a docking station today.
Contact our sales team for the latest info on all our business deployments.