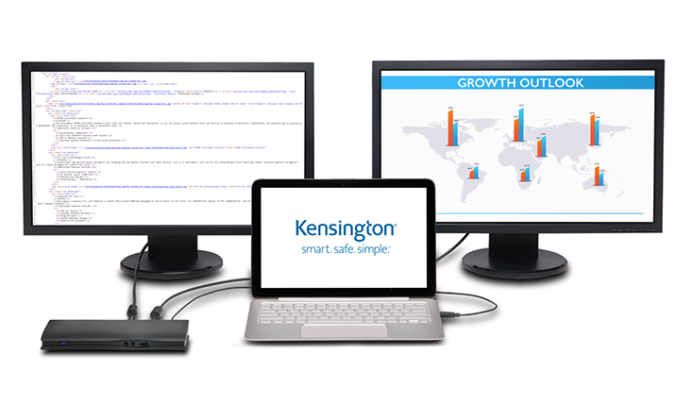 The USB-C port is the new industry standard to 'future-proof' the USB connector on devices. It was developed and verified by the USB Implementers Forum, which counts its members as leading laptop developers and manufacturers, such as Apple, Intel, Dell, Microsoft and HP. This widespread acceptance among the industry's major players has been crucial in bringing USB-C into the mainstream as a universally recognized connector of the future.
One of the most prevalent factors behind the development of USB-C is the increasingly thin design of notebooks and laptops, which means that the standard USB connector was at risk of becoming too large. In contrast to the widely used USB-A version, USB-C has a small, 24-pin connector that is reversible, similar to Apple's Lightning connector. Thanks to the nimbleness of USB-C, we are likely to see plans to create even lighter, thinner laptops and tablets in the future.
What does 'USB-C' mean?
The implementation of USB-C could bring some significant changes in the way laptops are designed. Some models, including the new MacBook, are now produced with a single USB-C port for video, charging, and data — gone are the days of three USB ports!
If you are wondering what will happen to other protocols such as HDMI, fear not, because USB-C will allow for alternate modes which will allow you to use adapters with DisplayPort, VGA or HDMI outputs. Users will only need the single port. Our SD4600P USB-C Universal Docking Station is one of the best examples of a peripheral accessory that can deliver power and add a ton of functionality at the same time.
USB-C could also see greater convergence with other devices that had previously needed their own mini connectors, such as smartphones, games controllers and digital cameras, as they will be able to easily accommodate the new interface.
How does it work?
USB-C can be used for power, data transfer and video, depending on the host device's capabilities. Its reversible nature will come as a bonus for computer users who get frustrated having to swivel their connector in order to find the correct side. It will also be uniform at both ends, meaning there is no confusion about which side is for USB purposes. Users of devices which possess the old (USB 3.0) connection will be able to purchase adapters allowing them to use the newer versions (USB 3.1 Gen 1) for data transfer only. Eventually, more devices will start to feature USB 3.1 Gen 2, increasing the speed and responsiveness that's twice as fast as the old USB connector.
USB-C has the potential to become a very useful innovation, none more so than in offices with many connection requirements. Recognizing this, we've been busy developing our own range of universal docking stations in preparation for the expected mass movement to the interface.
Looking at the bigger picture, this means an end to the days of different size connectors for different devices. Although USB-C will take some getting used to, ultimately it is designed to make life easier. Whether you are charging your smartphone, connecting a laptop to an external hard drive or downloading images from your digital camera, in theory, you should soon be able to do them all with one cable.