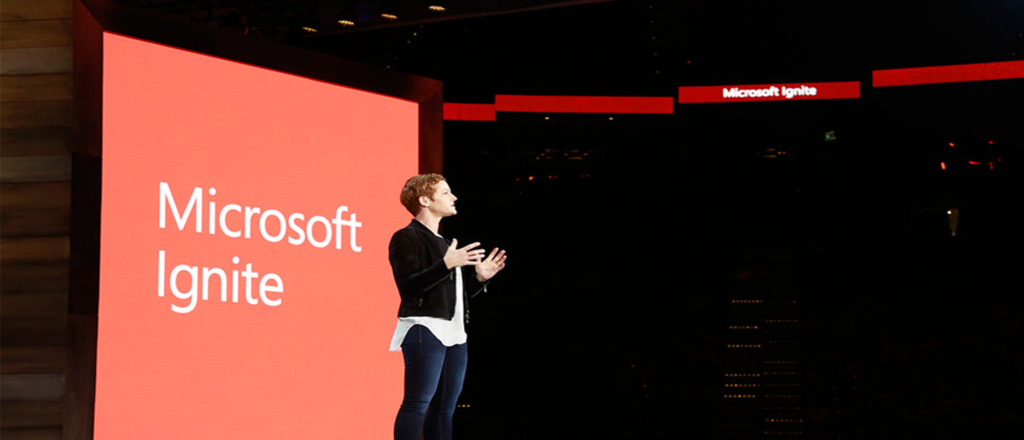 Artificial intelligence (AI) and structural changes within the Microsoft Corporation dominated the headlines at the recent Microsoft Ignite conference and exhibition, held in Atlanta last week.
In terms of AI, Microsoft CEO Satya Nadella made it quite clear that the recent strides in its development make it likely AI will be increasingly incorporated into Microsoft products across the board, changing the way both consumers and business customers use computers. In an open letter to Microsoft employees, Nadella explained in reference to AI: "Advanced algorithms, hyper-scale compute capacity, and the ability to work across massive data sets are what enable us to drive this change in everything we do for customers."
The Bing, Cortana and Research departments will be merged at Microsoft, forming a 5,000 strong AI workforce. If nothing else signals how seriously Microsoft is taking the evolution of this technology, this surely does. The internal changes that were also the talk of the Ignite event involved the exit of Qi Lu, a personal adviser to Bill Gates and Nadella, as well as the man in charge of the Office and Bing product lines. He is leaving the company to concentrate on rehabilitation after an injury, leading to the reshuffle that Microsoft has announced.
Microsoft has remained fairly silent about the development of its Surface smartphone, which is expected to come to market in spring 2017. However, this didn't stop a wave of speculation, with rumors suggesting the Snapdragon 830 processor from Qualcomm will power the device, supporting 8GB of RAM. The Surface represents the latest efforts from Microsoft to establish itself in the smartphone market, and this time customers can expect a device that is truly next generation in its characteristics.
This is also expected to extend to its port, which is thought to be based on the USB-C connection that has been accepted as the new standard by both Android manufacturers and Apple. For business users getting on board with the Surface, charging and transferring data through a single USB-C port looks set to become the norm over the coming years. For this reason, we've launched a line of USB-C docking stations designed to be future-proof for new and current devices such as the Surface. Take the SD1500 USB-C Mobile Dock for example — this is the kind of device that can be an essential productivity accessory for mobile professionals.
The final development we saw at Ignite was the new version of Office 365 Threat Intelligence, marking Microsoft's own steps to tighten up security levels for its users. It will identify and assess the severity of threats, notifying users through a series of alerts, while also deploying dynamic policies to deal with them.