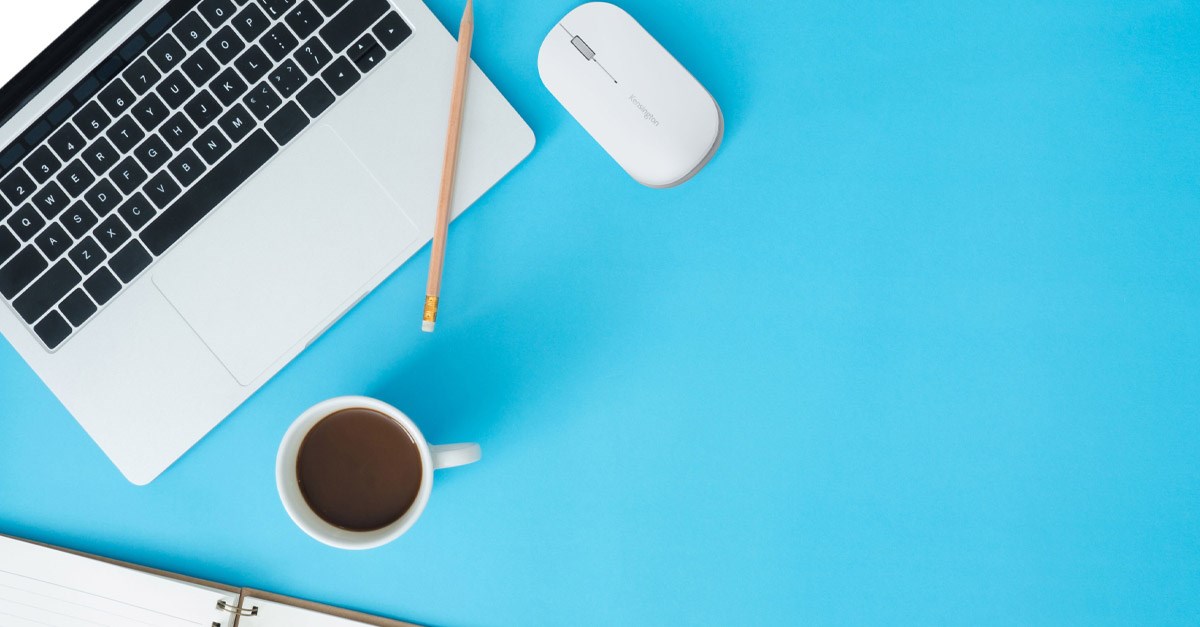 In a world of social media influencers, global networking opportunities, and personalized branding, your pizazz and style should extend across your entire lifestyle. From when you go on holiday or do your morning workout to your Work from Home (WFH) desk setup, you have an opportunity to broadcast your unique personality and identity.
The rise of remote work, including Work from Anywhere (WFA), created a new type of influencer. Kieran Flanagan (VP of Marketing at HubSpot) and Monica Parker (founder of Hatch Analytics) both advocate for remote work in their professional capacities.
Remote work influencers cover topics ranging from navigating exhaustion to the pitfalls of office centricity. If you're thinking of collaborating or engaging with these types of professionals, you'll want to ensure you set up your desk with stylish, ergonomic, and ultimately functional accessories.
Promoting Your WFH and WFA Experiences
If you think you've become an expert on the WFH and WFA experience and desk design, you'll want to share your story with your peers. Having an optimal setup is a major component of being a successful remote worker. You'll have to consider the form and function of your desktop peripherals and equipment. Addressing both the style of your home office and the ergonomic support it provides will help make your desk setup Instagram worthy.
Workplace wellness should be just as important as your desk aesthetics. Functionality and ergonomics don't mean you need to compromise on style. Here are four areas where solutions will keep you comfortable while ensuring you can snap selfies at your desk that impress your colleagues and social media network.
1. Keyboards that Support Your Wrists and Elbows
One of the main ergonomic risk factors when spending extended periods behind your desk is your wrists and elbows. If you're using a wireless keyboard for your work, it should also provide superior support and promote a healthy posture at all times. A contoured keyboard with wrist rest doesn't just improve your health but can also broadcast your unique style.
Modern keyboards come with built-in support that hold your wrists and forearms in a neutral position, limiting the effects of repetitive strain injuries. With a variety of colors, designs, and connectivity solutions available, you can spruce up your desk setup with a product that fits your individual style.
2. Choosing a Stylish Mouse that Provides Superior Comfort
Like your keyboard, your mouse also requires an ergonomic design that delivers exceptional comfort while you work. If you have limited space (or work in a field that requires precision navigation and control), you can even opt for a modern, sleek, and compact trackball. You can also choose from slim, ambidextrous, and vertical mouse designs.
Setting up your desk according to your personal style and preference is possible with a variety of input solutions from Kensington that provides complete comfort and ergonomic support. If you're spending more time working from different locations, choosing a mouse that keeps your wrist and hand in a comfortable position regardless of your environment is vital.
3. Elevating Your Screen or Monitor to the Optimal Height
Using a laptop without a riser isn't ideal as the alignment issues will leave you exhausted after a short time. Similarly, if you have a desktop monitor, you'll want to elevate it to your eye-level for reduced neck strain. Aligning your monitor or laptop screen to the optimal height is possible using a laptop riser or monitor stand.
To wow your peers, a monitor arm that allows you to change your position and height during different tasks is the ultimate ergonomic solution. The flexibility of a monitor arm allows you to change the depth, angle, height, and orientation of your screen while you work, maximizing your productivity and comfort with an easily adaptable configuration. You'll free up valuable real estate on your desk and limit the symptoms of digital eye and computer neck pain.
4. Footrests to Support Your Lower Back and Neck
Feeling comfortable while you work will require a footrest that keeps you from leaning forward and straining your neck and back. The right solution can increase the circulation in your feet and provide sole massages while you work. You may also want to increase the support of your body with a backrest that promotes a healthy posture at all times.
With a foot or backrest that gives you a comfortable sitting position throughout the day, it's possible to maintain concentration and focus for hours at a time. Whatever your personal style or physique, you'll find a solution that ensures working from home doesn't compromise on your long-term health and wellness.

Design Your Instagram Worthy Desk Setup with Kensington Wellness Solutions
Kensington can help you with selecting the best solutions for your Instagram worthy desk setup. Our Wellness Configurator tool will guide you to the right solutions based on your specific style, office configuration, or mobility requirements. With dedicated solutions suitable for WFH, WFA, and traditional office environments, you can find the right solutions that help you stay comfortable, healthy, and productive in any setting.
Configuring a desk set up that enhances your wrist position, improves your posture, and aligns your screen with your eye level while sitting behind a desk enables you to work for longer. Staying comfortable behind your desk and having the accessories that define your personal style and brand will help make your WFH setup memorable. It could also help some of your peers upgrade their rigs to emulate you for greater comfort and support.
Kensington's Wellness Configurator will guide you through solutions like:
Home office – All the accessories you'll need to turn a home office into a comfortable, efficient, and productive workspace.
Traditional office – Solutions that help ensure privacy while maintaining a healthy posture in shared office environments.
Flexible office – If you have to move between locations, you'll need accessories that can travel with you wherever you have to go.
Becoming a WFH or WFA Influencer with Kensington Products
Broadcasting your unique style and personality to your peers with Kensington products can raise your profile while also helping others find their optimal desk setup. Kensington has solutions that cover any spectrum of the modern work environment while also providing exceptional ergonomic support with stylish finishes. Practical solutions that deliver all-day comfort and long-term support will keep you healthy without stopping you from expressing your unique identity.
You can configure your desk setup using our wellness tool or browse our products to find a specific accessory with our ergonomic and productivity solutions. Kensington's products are safe, secure, and stylish enough for any kind of work environment.