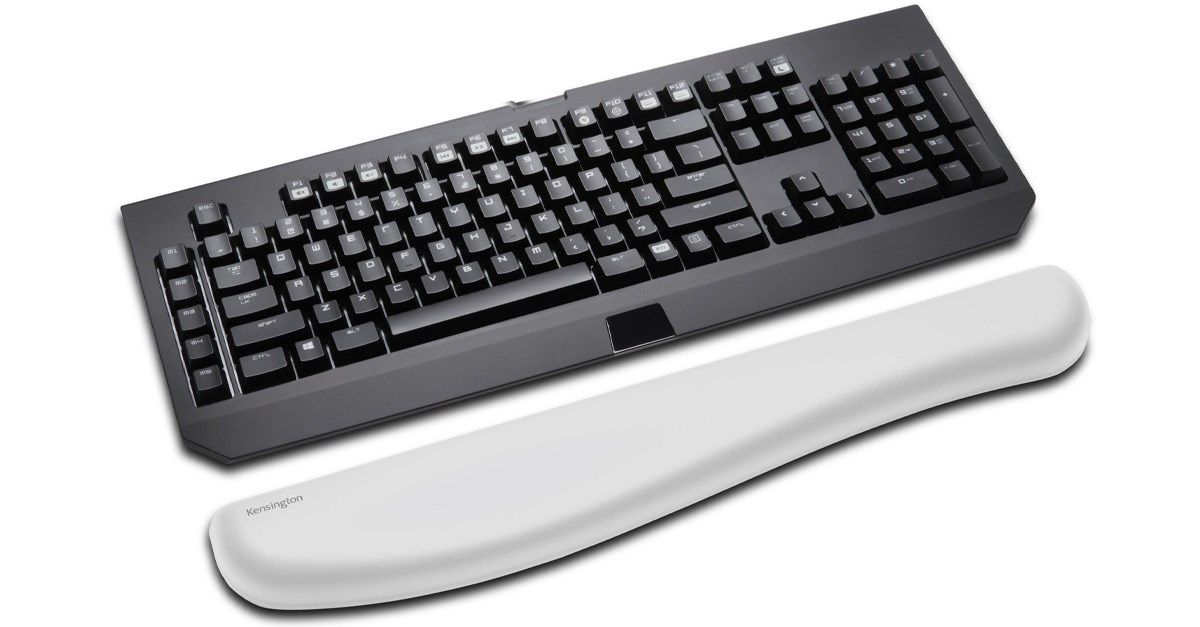 If you are a serious eSports gamer, you know it doesn't take long before it starts to take a toll on your body. There are many great setups out there, but not all of them are right for everyone.
The gaming industry is worth more than $120 billion and climbing. People like to game, and the most prominent demographic is adolescents to young adults. What was once considered a waste of time and a killer of brain cells no longer holds the same stigma. Research has proven there are advantages to playing games, like improved reasoning and problem-solving skills, to name a few. 
However, if your gaming setup is not ergonomic (set up to promote proper posture and body alignment to increase comfort), you could be causing harm to yourself. 
Kensington has several products for gamers that help promote proper posture and increase your comfort. Take a moment to learn more about how to make your gaming experience more comfortable.
Why Gamer Posture Matters in Your Gaming Setup
There are many considerations to make when setting up your gaming environment. The key is to have a comfortable setup that will fit each user and be comfortable when creating an eSports-friendly environment.
Posture is vital for gamers, since they are often sitting down. Gaming posture is one of the hottest topics in gaming culture. One current focus among health care professionals and gamers is the need for proper body mechanics during long hours of playing video games.
When you are not seated properly, your muscles and joints will suffer. You can cause degeneration — a decline in physical health — when you hunch over or must strain your eyes while gaming.
Other Reasons to Avoid a Bad Gaming Setup
While a poor gaming setup is tough on your body, it affects your brain as well. When you do things that adversely affect your body, you create a strain that can cause discomfort and distract you from performing optimally. Not performing well is serious, but so is repetitive stress injury.
If you are one of the 2.6 billion gamers, pay attention to your gaming setup and make sure you have the right chair, desk, monitor, mouse pad, keyboard, and other equipment. Your gaming setup must support your body well so that it can function at its highest level for long periods with little discomfort or pain.
5 Products from Kensington to Make Your eSports Gaming Setup More Comfortable
There are a lot of educational advantages to eSports. Researchers have discovered that these games do more for the brain than previously thought. However, if you are not practicing good posture during gaming, you run the risk of doing harm to your body.
Kensington is one of the leading providers of products that give you all the support you need for comfortable gaming. When you incorporate these Kensington products into your setup, you ensure an optimal gaming environment.
Take a moment to learn more about how Kensington has made gaming better with these five products for your gaming station designed to improve comfort and ergonomics. These items can help ensure that you remain the top dog in your eSports program.
When gaming, get the full support your back needs with this high-density, viscoelastic memory foam. It is pressure and temperature-sensitive foam that will mold to the shape of your body.
This seat cushion is made from the same material as the seats NASA astronauts sit in. The easy-to-adjust straps mean it will fit on any seat you choose.    
Kensington's cool-gel seat cushion is made of cooling fabric. It has a cool-gel core that provides comfort and decreases your body temperature. This ergonomic design promotes proper posture and circulation, and it even relieves pressure on your back.
Its certified durability is independently verified to maintain its shape beyond 80,000 uses. It is machine-washable and easy to clean. It even has a carrying strap for easy transport.
Kensington's ErgoSoft™ Wrist Rest passes their MIL-STD-810H Method 504.3 Contamination by Fluids testing for resistance from degradation when exposed to cleaning agents like bleach and alcohol. This is especially important for gaming environments.
The ultra-soft fabric and ergonomic design ensure optimal health and comfort.
This Kensington wrist rest also passes the MIL-STD-810H Method 504.3 Contamination by Fluids testing. Not only is it durable, but the gel-cushioned padding provides unmatched comfort and quality. It has a professional-level design that will keep you gaming comfortably for hours.
This Kensington lock fits any security slot. It will keep your devices safe when you need to take time to reboot and refresh before returning to a day of eSport gaming.
More Tips for a Comfortable eSports Setup
Here are some more tips for improving your gaming setup:
Place the screen at eye level or slightly below (not too high).
Sit up straight with your back comfortably supported by the chair.
Make sure there is enough room between your arms and torso when holding a controller.
Position speakers away from ears or use headphones for audio cues and sound effects.
Keep your play space well lit.
These tips will help you improve your skills and promote a healthy lifestyle while you race to the top of the leaderboard!
At Kensington, we want to make sure that you stay on top — with both performance and your physical health. If you have any questions about the best ways to set up your gaming station, we are always here to help.
Contact Kensington today for more about the best ways to set up your gaming station!