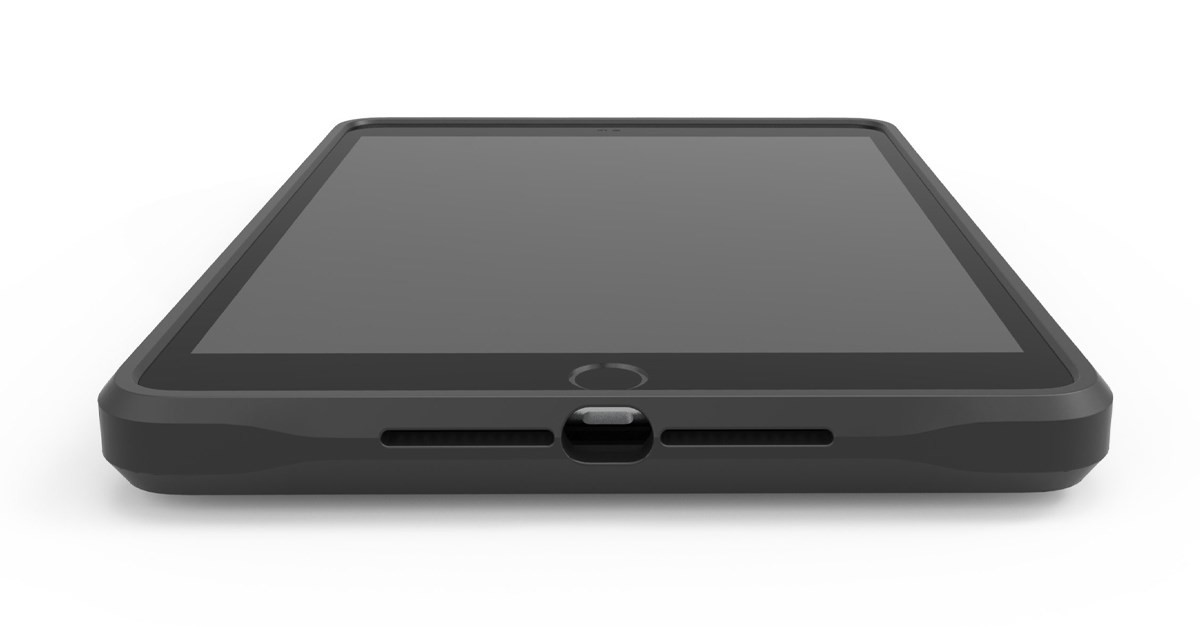 One of the most underrated capabilities of iOS13 and iPad OS is the ability to finally use a keyboard and mouse with your iPad and iPhone. Apple users rejoiced, and surprisingly, you can use both a wired and Bluetooth mouse or keyboard. It was added as an accessibility feature, but it's a great way to get mobile work done, especially if you're using a 3rd generation iPad Pro or newer.
Don't just connect your peripherals and start slaving away, though. You wouldn't run without stretching – that's how you get cramps or end up killed in a horror movie. Nor should you work without proper ergonomics, regardless of whether you're working in the office, at home, or wherever your mobile work takes you.
Luckily for you, we have a full range of ergonomic solutions to suit any work environment. We raise the bar (and your monitor) to elevate your posture and provide improved comfort while you work. Unfortunately, we can't do anything to stop the lunchroom bandit or curb Karen in HR's habit of drinking the last cup of coffee without starting a new pot.
A New Way to iPad
There are two ways to connect a mouse and/or keyboard your iPad or iPhone. The first is via Bluetooth, and Apple didn't make the setting to enable a Bluetooth mouse easy to find.

This is accomplished by choosing "Accessibility" from your Settings app. From there, select "Touch" under "Physical and Motor," and turn AssistiveTouch on. This takes you to a menu for "Pointing Devices" and finally "Bluetooth Devices," where you'll select and pair a Bluetooth mouse, like our K75227WW Pro Fit Bluetooth Mobile Mouse or No. K75404WW Pro Fit® Ergo Wireless Mouse—Black.  
A Bluetooth keyboard like our KP400 Switchable Bluetooth and Wired Full-Size Keyboard is much easier and can be paired just like any other Bluetooth device through the general settings. This same method pairs with our K39524US Presentair Bluetooth Presenter.
Connecting a wired mouse like our K72369US Pro Fit Full-Size USB Mouse and/or keyboard like our K64407US Pro Fit USB Washable Keyboard depends on the Apple device you're using. Most Apple devices use a Lightning cable, and you'll need an adapter from Apple or Amazon to convert Lightning to USB, which is the standard for wired accessories.
If you have a 3rd gen or newer iPad Pro, you'll need a USB-C to USB-A converter like our CA1000 adapter. You can also use both a wired mouse and keyboard with our CH1000 USB-C 4-Port Hub. If you prefer to use that port for a wired monitor connection, you can also use our CV4000H USB-C 4K HDMI Adapter to connect a monitor through a wired HDMI connection. The possibilities for the iPad Pro are endless, and the iPhone is catching up in 2020.
Best Ergonomic Practices iLove
It's all well and good that you can turn an iPad Pro into a mobile workhorse, but what about ergonomics?
Ergonomics are a vital part of your overall health, especially if you're planning to work for long periods of time. It's even more difficult to maintain perfect posture during mobile work, because it's not a controllable and monitored office environment.
We spend a third of our lives at work, and this requires elevated comfort. Apple's latest OS updates improve ergonomics by allowing the use of a keyboard and mouse in the first place, let alone options like dark mode that improve eye strain from staring at a monitor all day.
1. Ergonomics for Your Monitor
With control pulled away from the screen, your Apple tablet or smartphone becomes a monitor. This means you can create a more traditional office workspace that's perfectly suited for you. Our Easy Riser Go Laptop Cooling Stand is the key to hold your iPad upright like a standard computer monitor. It's very easy to set up during mobile work, so you can turn any table or counter into an office. Take it to the next level with our OfficeAssist™ Multi-Function Copyholder, a tablet stand that multi-functions to maximize productivity.
Kensington's K52804WW SmartFit Sit/Stand Desk is the next step up to an enhanced work environment. It raises your iPad up to your natural eye level while you maintain an ideal posture, so you relieve any pressure from your neck and shoulders. This leaves your shoulders free to bear the burden of your lazy coworker Larry. You had one job, Larry. Just file the TPS reports right for once.
2. Ergonomics for Your Keyboard and Mouse
Now that you're using a keyboard and mouse, you can make use of ergonomic wrist supports, like our L22801US Wrist Pillow Keyboard Wrist Rest and L57803USF Wrist Pillow Mouse Wrist Rest. We have a wide selection of ergonomic wrist pads made of the same memory foams and cooling gels you find in high-end luxury mattresses.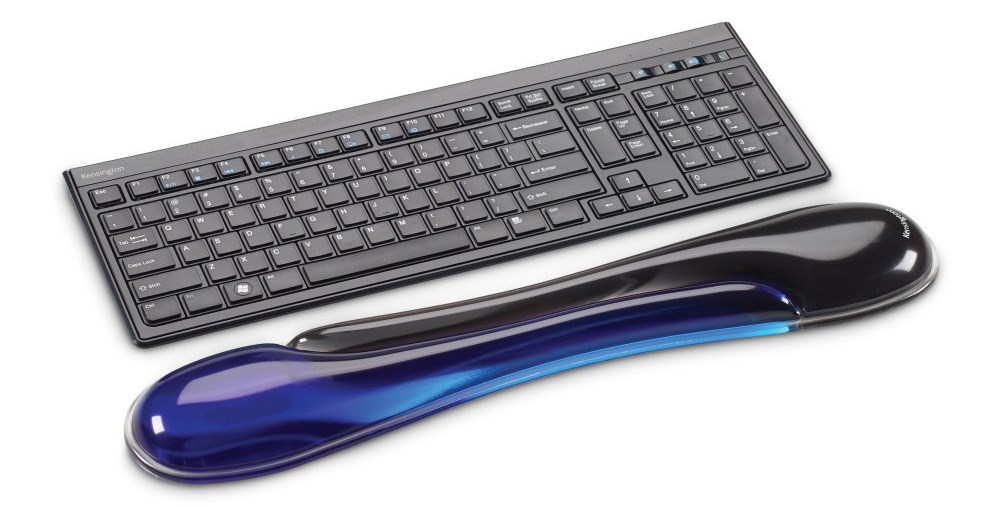 Your wrists deserve to be pampered while you work, since they're carrying all the weight. Our K62386AM Comfort Gel Mouse Pad, Duo Gel Keyboard Wrist Rest, and K62813USF Memory Foam Keyboard Wrist Rest each use a different technology to enhance relief, breathability, and comfort. Relax your mind and let your joints relax too.
3. Ergonomics for Your Seat
When you're working on the go, you can't take your office chair with you. You can, however, bring Kensington's L82024F Memory Foam Seat Cushion to turn that hard coffee shop chair into a high-end executive lounger. We carry a Memory Foam Back Rest too, if you want to surround yourself in comfort. Both solutions are easy to add to any chair or seat you can find, so you can even turn the ground into a more comfortable place to sit.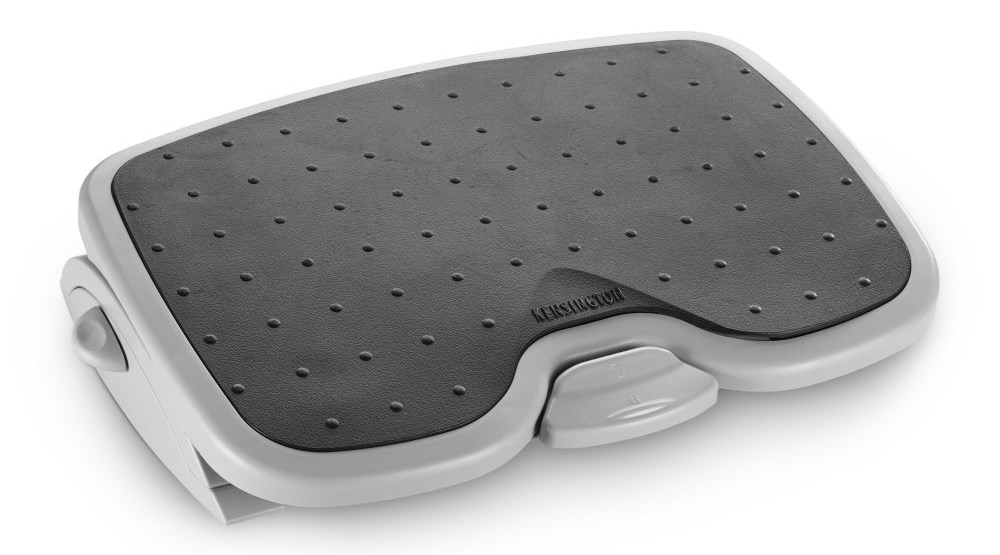 Our SmartFit Solemate Plus Footrest can also be a boon for turning those hard seats into an ergonomic solution. This elevates your feet to provide relief to your ankles and knees, helping you maintain an ideal posture while working and throughout your day.
iWant to Learn More
I know we've covered a lot, but we really do have a lot of ergonomic solutions to superpower your mobile work on an iPad, iPhone, or any other device for that matter. Whether you're looking for a Bluetooth keyboard, Bluetooth mouse, or wired versions of either, we have a solution. Not only that, but we have pads to ensure your mobile work and office work feel like you're working from home every day.
Ergonomics are important to your overall health and productivity. One day we will all be replaced by either machines or younger people naïve enough to work for less. Simple ergonomic adjustments help us drag that inevitability out for as long as possible.
Feel free to browse Kensington's full lineup of ergonomic products to improve the ergonomics of iPads and iPhones. Thanks to Apple, these devices can now become your mobile workstation.