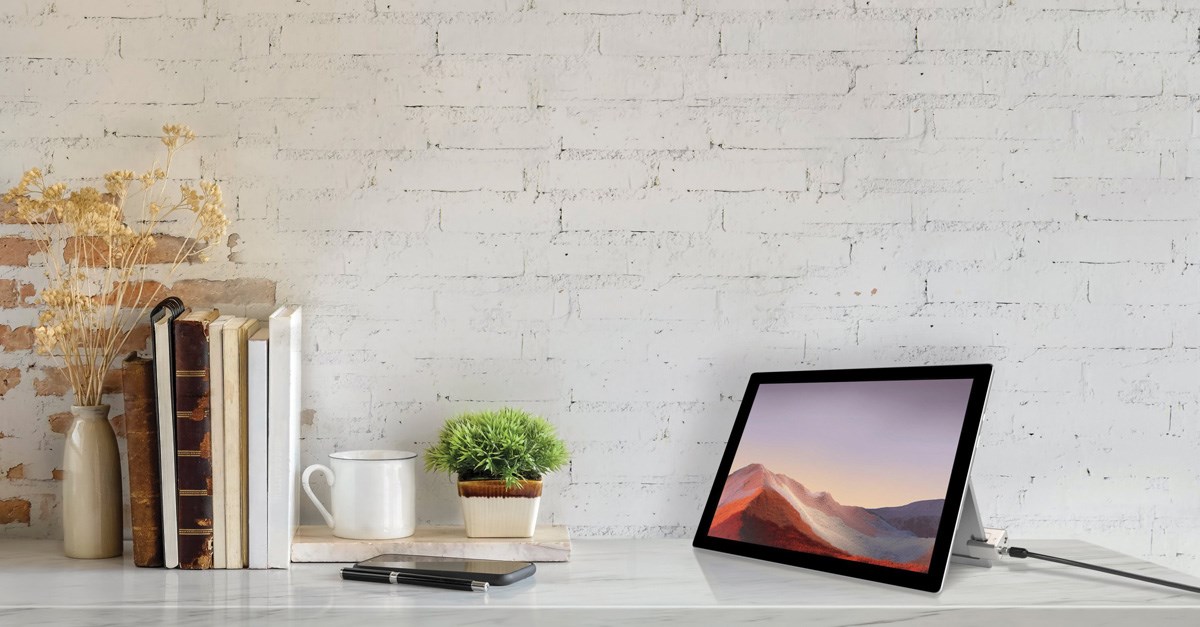 Today's society embraces experiences over owning things, and it's honestly a great way to live.
The less stuff you have, the less you must track, maintain, organize, and worry about. It's a burden dealing with so many things, and that's a big reason minimalism is taking hold in modern work.
Minimalism isn't about getting rid of everything though – even vandwellers and vagabonds use technology. These Masters of Minimalism are among the 57 million U.S. workers who take advantage of the gig economy and the 5.2% of virtual workers. They use mobile technology to be productive while enjoying the benefits of a minimalist lifestyle.
Modern tools make modern work a more mobile affair, and you can be productive anywhere you are. Whether at work or home, pare your belongings down to only the most essential.
1. Minimalism in Security
Security is the foundation of any modern business, and employees often carry keycards and dongles while memorizing a million unique, ever-changing passwords to login to different client systems. Thanks to advances in biometrics technology, most authentication aspects of security can be minimized into one small, removable USB device.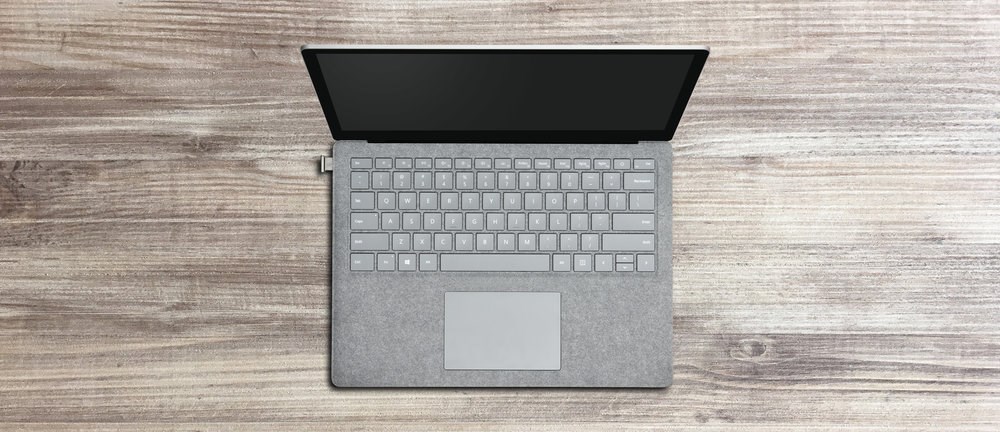 Kensington's VeriMark™ software provides biometric 2nd-factor authentication that supports enterprise applications like Windows Hello and Windows Hello for Business with military-grade encryption, FIDO (FIDO2/U2F), and WebAuthn. Anti-spoofing technology has false rejection rates (FRRs) and false acceptance rates (FARs) far beyond industry standards. VeriMark™ USB dongles are available for IT (K64704WW), Microsoft Surface (K64707WW), and Universal (K67977WW).
Our secure, end-to-end encryption and data transfer have native support for Google Suite, Windows Hello, Facebook, Dropbox, GitHub, and market-leading password managers. It's also GDPR, BIPA, CCPA, and TAA compliant. That's a lot of security in a minimalist design that fits any modern work scenario from home base to the field, home, and traveling in between.
2. Minimizing Desk Setup
A more flexible workforce means workspaces can be minimized while maximizing productivity and quality. Optimizing business real estate is one of the easiest ways to reduce operating costs and increase revenues. Some businesses grew in the 2010s by offering coworking spaces for virtual workers. Statista estimates there are over 18,700 coworking spaces around the world, accounting for 20% of industrial buildings.
These trends make a hot desk more viable for any size business. There are several ways to minimize workstations while creating clean and organized desktops.
Minimalist Mouse and Keyboard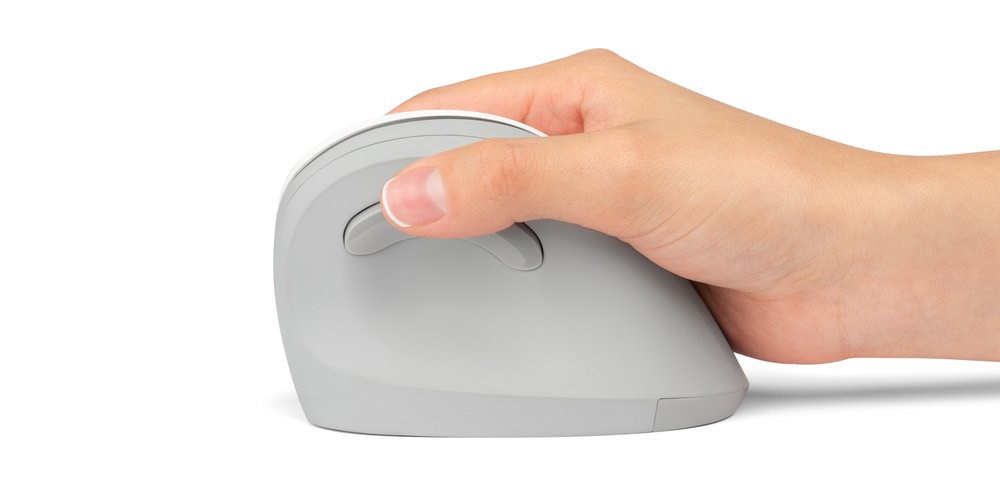 Kensington has a variety of keyboards and mice that have small form factors that minimalize space both on the desktop and in your bag. The Pro Fit® Ergo Vertical Wireless Mouse (K75520WW) is plug-and-play with a nano receiver that can be used over 65 feet away. When not in use, the receiver fits in the bottom of the mouse, so it won't get lost. One AA battery keeps it running up to a year, and the contoured design proves you don't need to sacrifice ergonomics for minimalism.
If you prefer the reliability of a wired connection, the Pro Fit® Mobile Retractable Mouse (K72339US) offers a retractable cord to ensure you don't have any excess cabling knocking things around. Meanwhile, the Pro Fit® Low-Profile Wireless Keyboard (K75229US) makes it easy to slide the keyboard mouse under your desk with an optional Under-desk Keyboard Drawer (K60004US), making the top look clean and organized at all times.
Maximizing Quality and Productivity
Two things you can't afford to minimize in any business are quality and productivity. Minimalism tech can have a low profile, but it needs power to keep up with the evolving demands of modern work. Kensington's docking stations add power to laptops and tablets so you turbocharge productivity at the desk while staying connected on the go.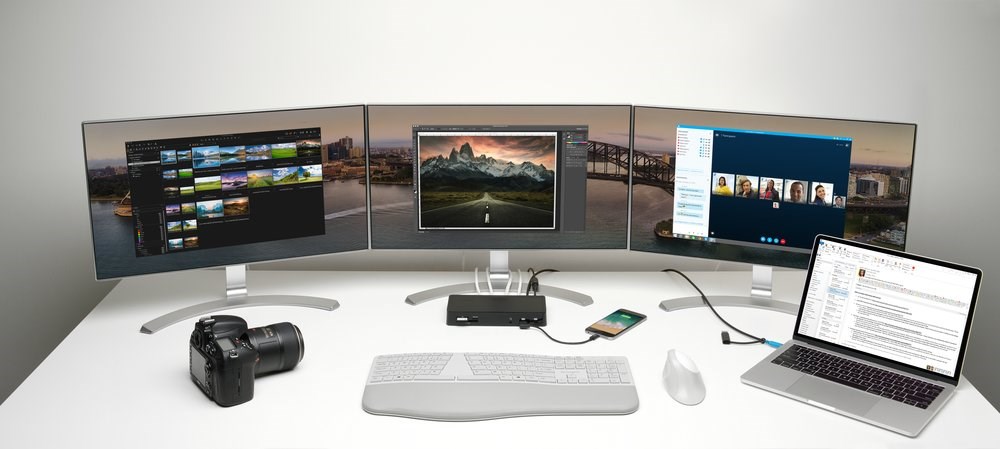 The SD4900P is a USB-C and USB 3.0 Triple 4K hybrid docking station providing 60W power delivery to laptops compatible with Windows, macOS, or Chrome OS. It's also a full workstation, with micro SD, SD, and CF card support, four USB-A 3.1 Gen1 ports, one USC-A 3.1 Gen2, and 1 USB-C 3.1 Gen2 port.
An optional mounting clamp (K34050) provides even further flexibility for zero-footprint, fully adjustable mounting. Meanwhile, the MicroSaver® DS Ultra-Thin Laptop Lock keeps your device secure when you go on break or walk away from the desk. Or you can go with the LD4650P Dual 1080P dock with K-Fob Smart Lock for a dock with built-in security. Either solution has a tamper-resistant physical lock that secures to any surface with a pre-drilled mounting hole. Our locks also provide IT tracking capabilities. 
3. Going Mobile with Minimalism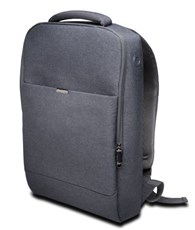 The key to minimalism is clean, compartmentalized storage, especially when on the go. Kensington's modern work solutions don't stop at your desk setup. You need to be organized while moving between job sites, and our laptop cases and bags are expertly designed to make transferring between hot desks easy.
Kensington's LM150 Backpack fits a 10-inch tablet, 15.6-inch laptop and smartphone, along with all the external docks, hard drives, power cables, memory cards, and USB devices you need. Extensive padded device and accessory storage, along with both quick-access and hidden pockets and a cable pass-thru make it fully adjustable. And the cool gray color and sleek design make it perfect for even the most professional settings.
If you prefer a briefcase, the K60387WW Contour™ 2.0 Pro Laptop Briefcase has a contoured, ergonomic design that hugs your body to evenly distribute weight. The padded laptop compartment is puncture-resistant with a lockable zipper, while an RFID security pocket protects your chipped devices (like any smartphone) from malicious activity while commuting. Its 1680D ballistic polyester is also water-resistant, while the TSA-friendly design gets you through security checkpoints faster.
In addition, Kensington's OfficeAssist™ Multi-Function Copyholder (K55910WW) is an indispensable portable office solution that can hold multiple desk items at once, including books, pages, cell phones, pens, or a VESPA monitor arm. It can also be used as a portable whiteboard solution for temporary note-taking that doesn't leave a literal paper trail.
Transforming Modern Work
The modern workforce, like your modern lifestyle, is all about embracing minimalism. For some, this means living in tiny houses, while others minimize their lives to focus only on what's important. Either way, the experience is more important than owning "things."
You can be more productive than ever anywhere you go, from the couch to public transportation, the home office, or the field. This is because our laptops, tablets, and smartphones have unprecedented power that needs only a few simple touches to unlock.
Kensington's peripherals and accessories are designed to maintain desktop performance in a mobile form-factor. We embrace minimalism in design without sacrificing the technology needed to maximize your throughput and productivity.
Check out our wide selection of office products to transform your business into a modern workhorse.